Get Inspired by the latest home building trends and design ideas to customize your dream home. Learn about the newest, most innovative home building products preferred by our architects and designers.
Step Inside: Interior Home Design
Giving Your Home a Green Foundation
By Lauren Busser, Direct from the Designers' Editorial Director
So, you've decided to build a green home in order to reduce your impact on the environment. Constructing that homes means giving careful consideration to every aspect of the design, from the roof to the foundation — everything from electrical work, air quality and sustainability, while keeping it affordable. There are lots of green technologies that use less water and electricity, but before you begin to add those to your design you should take a look at these basic concepts that will lay the foundation for your perfect green home.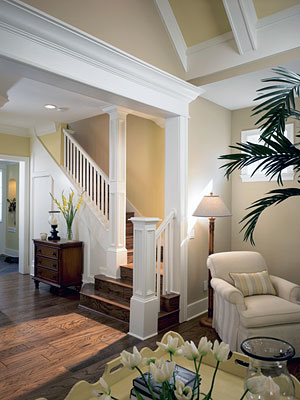 Enhance Your Home with Attention-Grabbing Accents! Decorative Interior Millwork
…
Read More