In this gallery you'll find beautiful open kitchen designs with living room including ideas for paint, finishes and decor.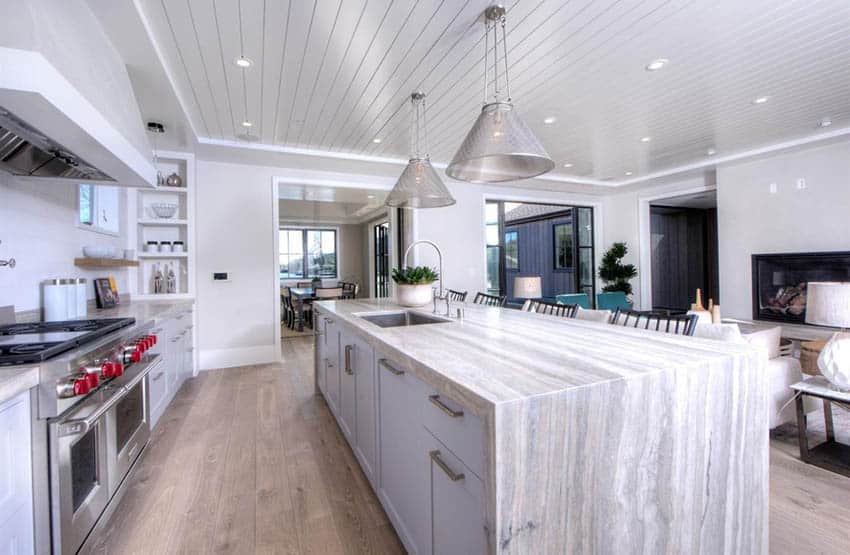 Homes & apartments with open plan design continues to be popular, especially among new developments. Such layout is favored because it helps save space and gives a lighter feel to the space. Open plan layouts are often applied on common areas, such as the living room, dining room & kitchen for residential properties.
People usually have different reasons for favoring open layouts. The living room & the kitchen are not often placed adjacent to each other, as the dining area is usually the one placed adjacent to the kitchen. Placing it right by the living area does have it's advantages though, most especially if you love multitasking & entertaining your guests.
An open plan living room allows you to see what is happening in the living area while preparing food (or
…
Read More