'The most effective way to affect the feel, atmosphere or mood of a space is to play with the lighting,' says interior designer Nicola Harding.
'It is also one of the easiest things to do, as it does not need to be invasive or expensive and is just as doable in a rental as it is in a home that you own.'
Here, Nicola tells us how she uses clever lighting ideas to create a room with atmosphere.
How to use lighting to create atmosphere
The key with lighting for atmosphere is layering and adjustability. Nicola explains how to achieve this.
1. Create pools of light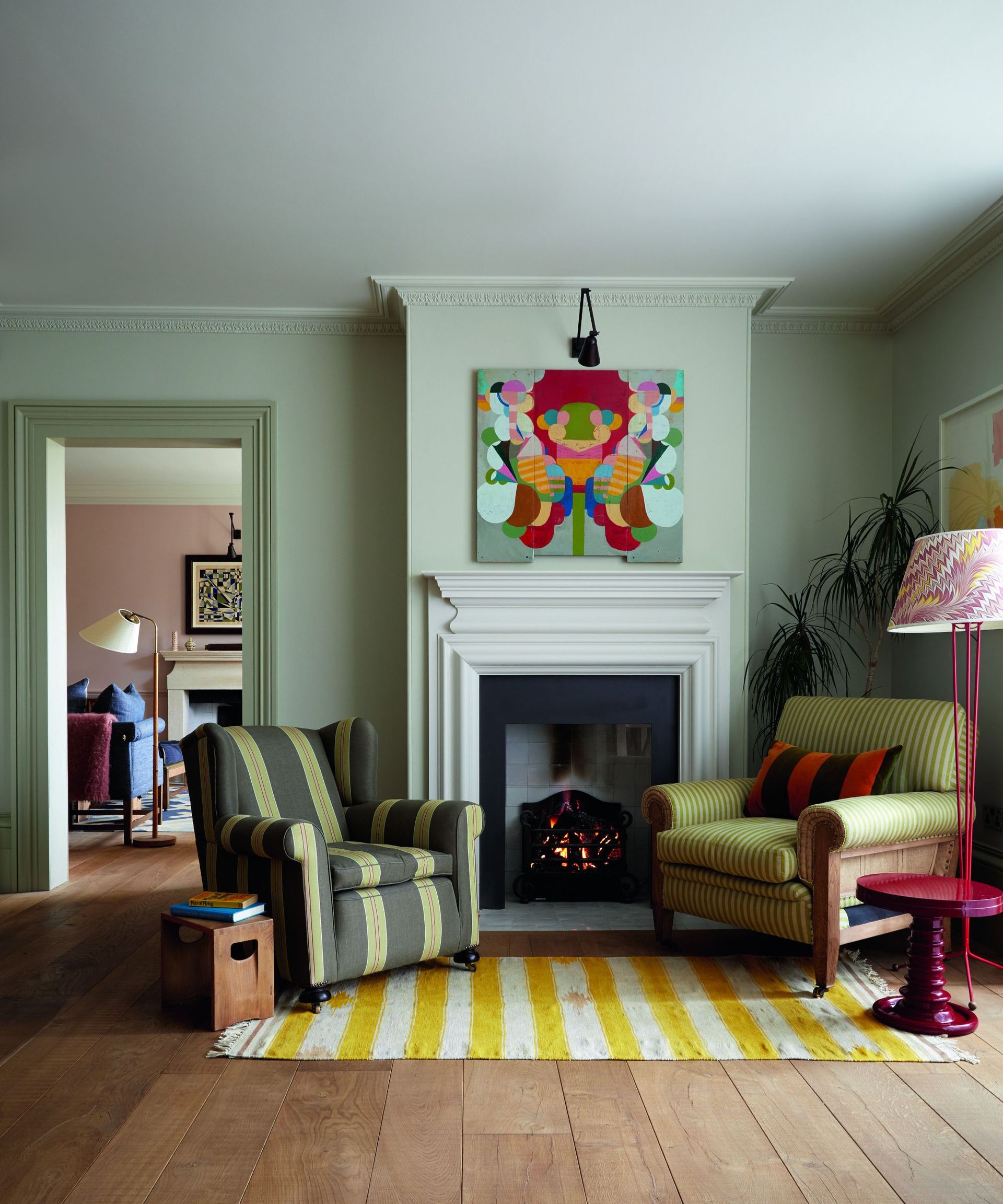 'Create pools of light, rather than just blasting a whole room. To do this, you need multiple lights, with each lighting only a small area – rather than fewer lights that shine brightly across the whole space. This creates a layered and magical, inviting atmosphere.'
This could be anything from table lamps to placing wall lights correctly within a living room, for example.
'In one project, I hung adjustable height pendants over the kitchen table; when positioned low to the table they have a brilliantly dramatic effect. Then I created a comfortable spot next to the garden for someone to settle in and chat to whoever is cooking, adding a lamp to an antique plant stand and placing it next to the chair gives light at just the right height, any lower and the bulb might have caught your eye.'
2. Light at different heights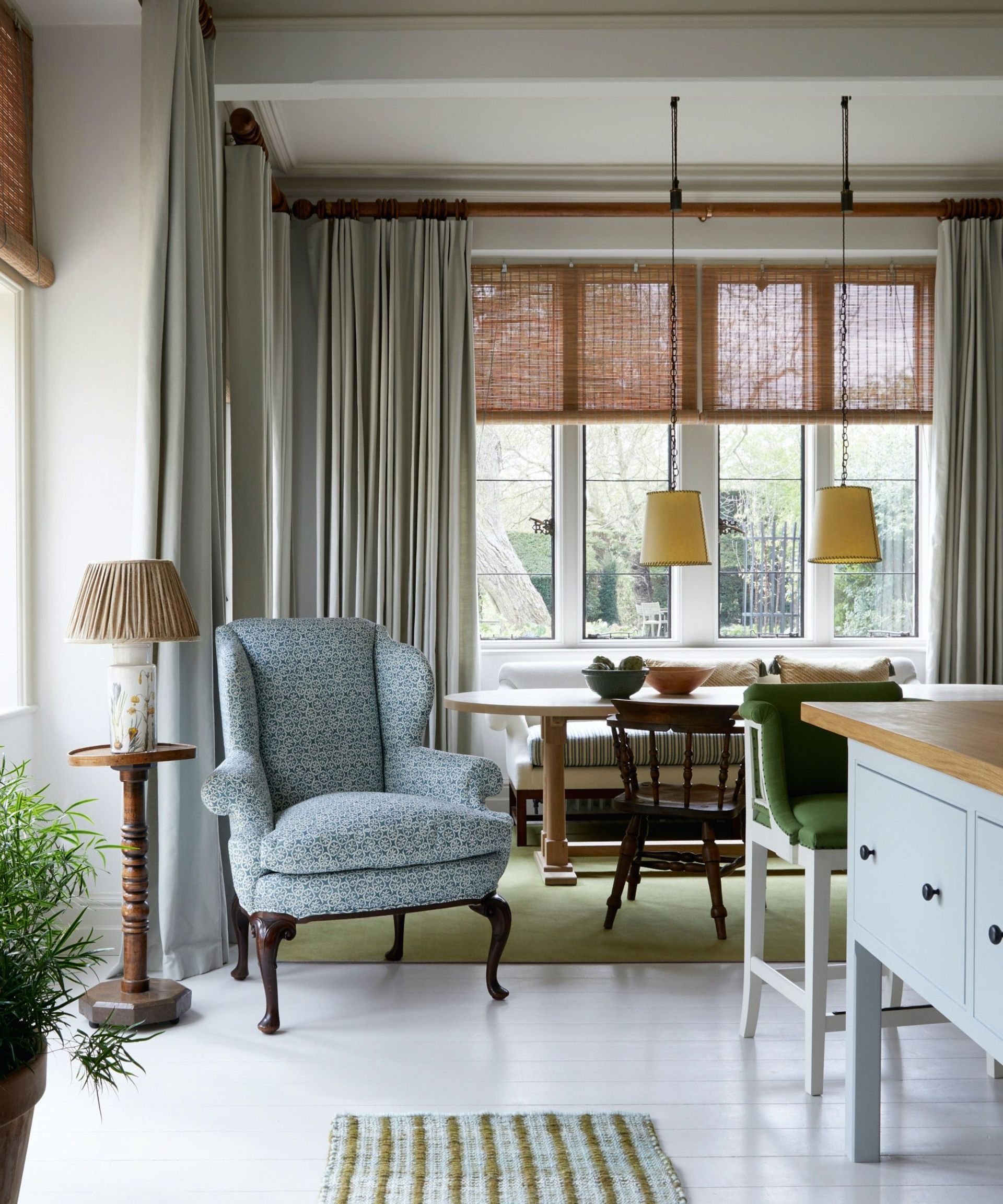 'Play with light at different heights, as it creates a layered, dynamic effect. Use floor lamps as well as wall lights, picture lights and pendants. Or place lights on different height tables or even sculpture or plant stands.'
3. Play with scale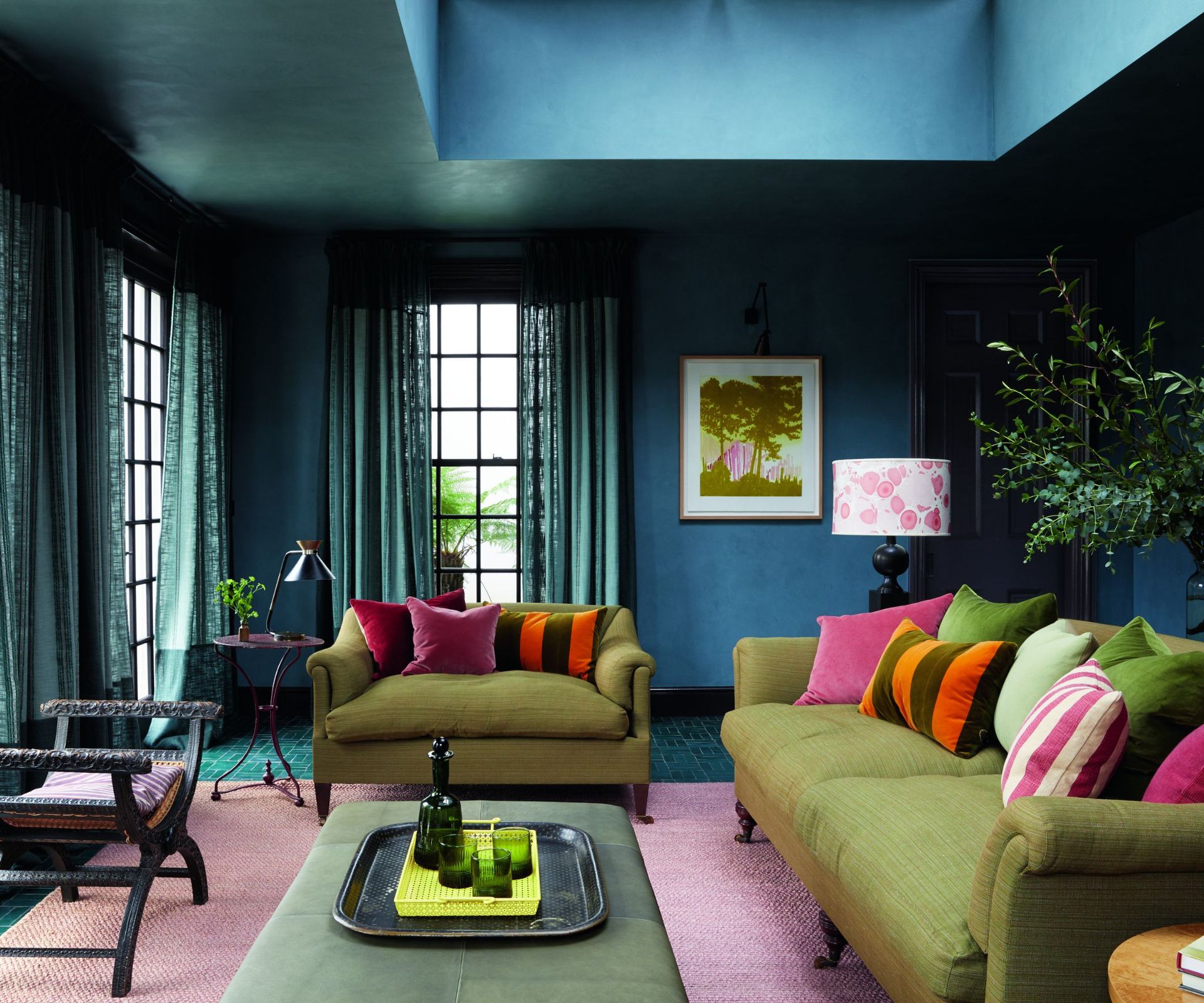 'Use different scales of lamps and shades and have fun with a wide range of sizes of lamps; it keeps a room from being too formal and makes it feel dynamic. 
'You can control the size of lamp by changing the scale of its shade, for example a tall shade can transform a small lamp to double its size. The diameter often has to stay the same but there is room for manoeuver with the height.' 
4. Spotlight areas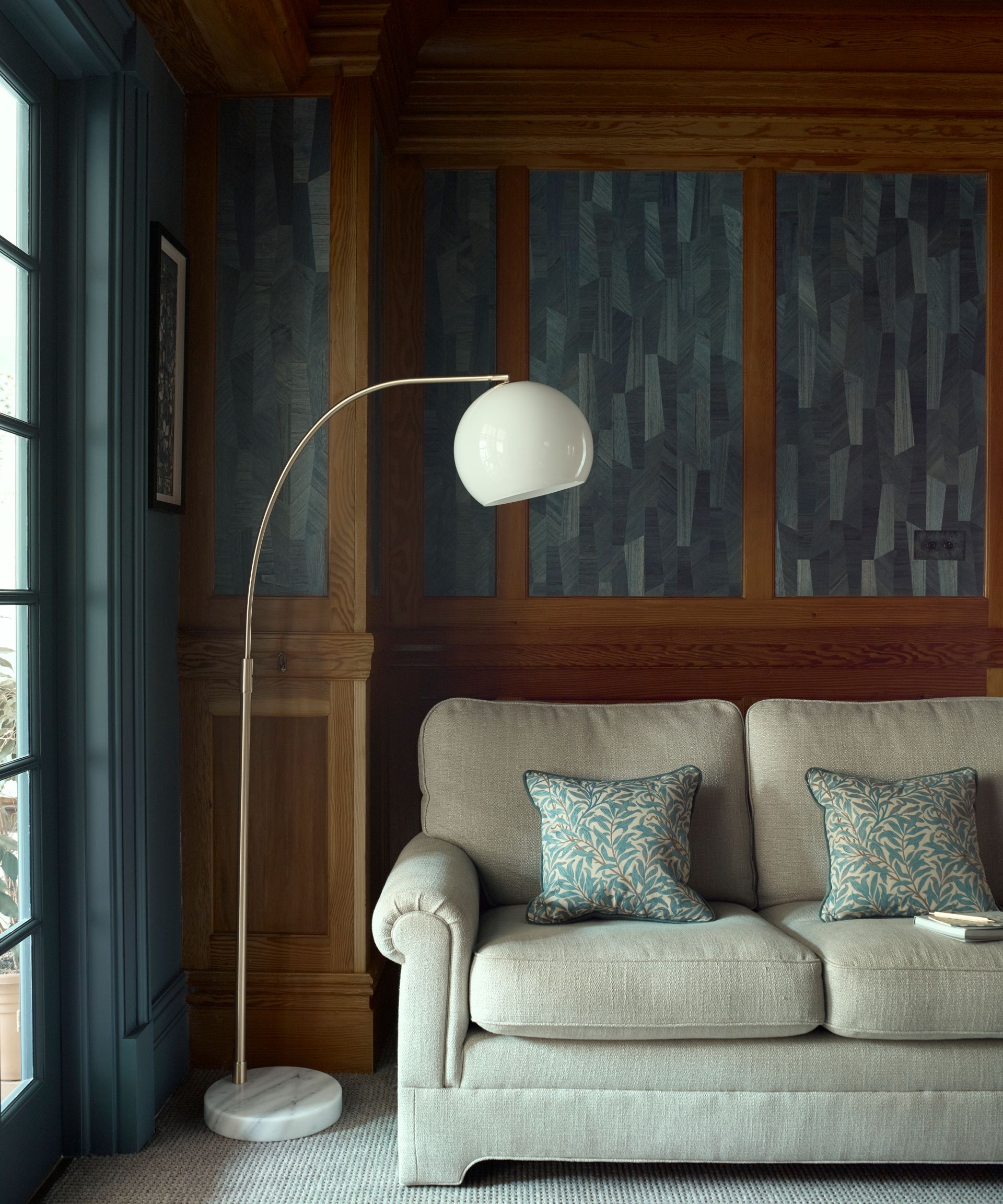 'Floor lamps can be wonderful for spotlighting an area. In one project, I added a floor lamp next to one of the comfortable chairs, this creates a fabulous punctuation point to the view into the kitchen, when viewed through the door from the hall, it also throws an inviting light onto the chair, beckoning someone to make themselves comfortable. 
'If you need one next to a sofa, you can choose one that angles directly over it, neatly tucking in and throwing light exactly where you need it.'
5. Swap shades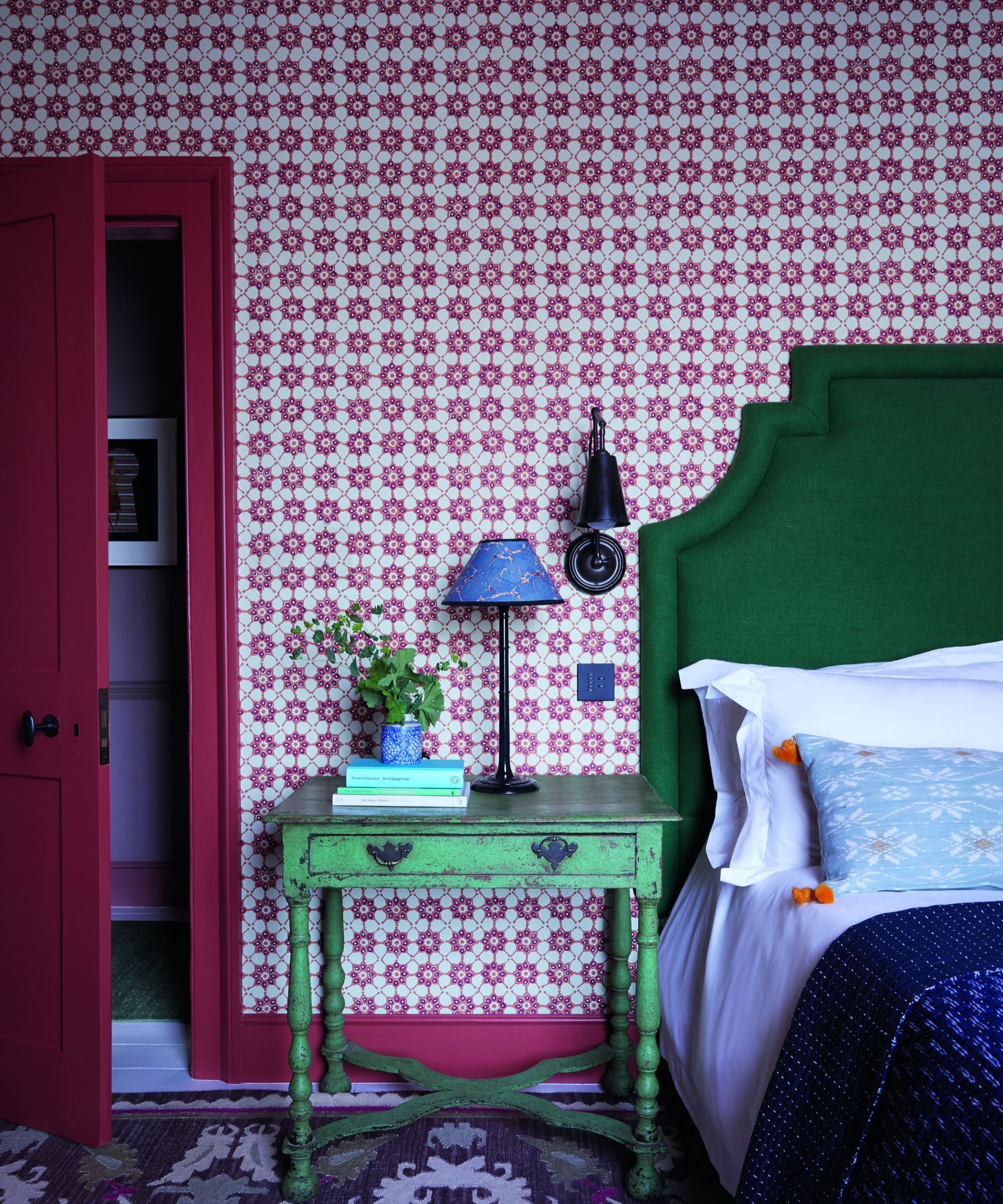 'Remember that different types of shade can help create different lighting effects. Changing a shade on a lamp can completely reinvent how it feels because of the amount of light that they give off, or the way they distribute it. 
'Opaque shades, such as those with gathered fabric or parchment, create more of a glow. These are useful when you want to create a strong presence in a particular part of a room. For instance, a pair of lamps on console table, such as in a hall or behind a sofa.
'Solid shades, such as metal or dark card, create focused pools of light where you need them and creates a really dramatic effect. Think: desk lamps and reflector style pendants. You can be imaginative about where you use these type of lights as they can be a powerful way of punctuating a dull corner of a room. 
'For instance, I like to place an Anglepoise desk lamp on a small table next to a seat and let the light pick up the color and texture of its upholstery. Or sometimes I fill the corner of a room with a table teamed with a pendant with a solid shade, hanging low over it. the perfect spot to perch with a laptop or to fix a friend a drink.
'Patterned shades are a wonderful way of injecting color and texture into a scheme. Patterns – such as marbled or gathered shades – create a real softness that I think is something we subliminally respond to, and it adds depth to a scheme.'
6. Do without pendants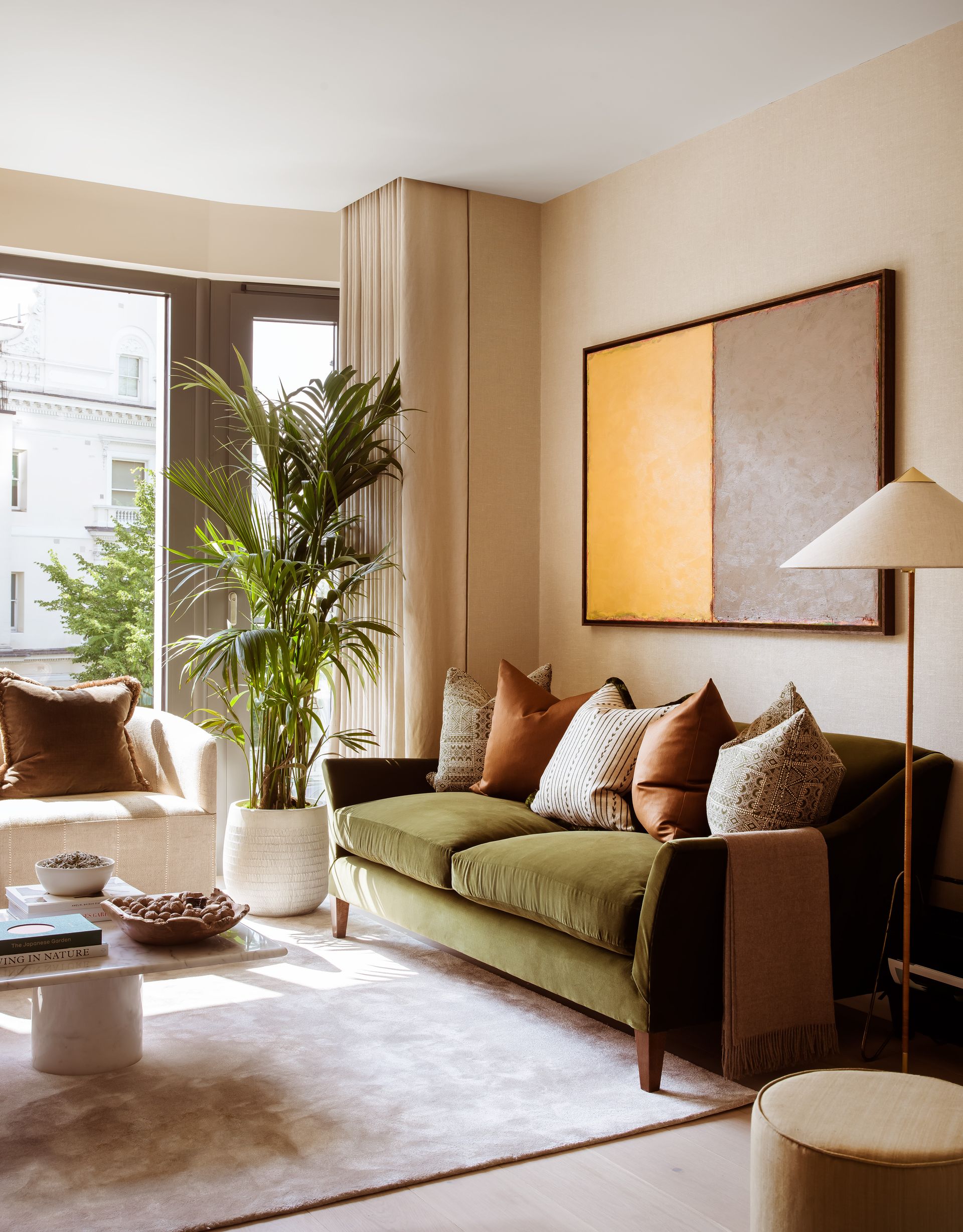 'Consider not having a pendant light, especially for bedrooms and living rooms. Pendants, in my view, have a couple of downfalls. They tend to throw light over the whole space, which ruins the atmosphere. I prefer to create these moments of warm glows throughout the room, drawing you to different parts of it. 
'Secondly, a pendant dictates how you set the room out; I love rooms that aren't too symmetrical – so you have more flexibility if you don't have a pendant.'
7. Focus on lighting combinations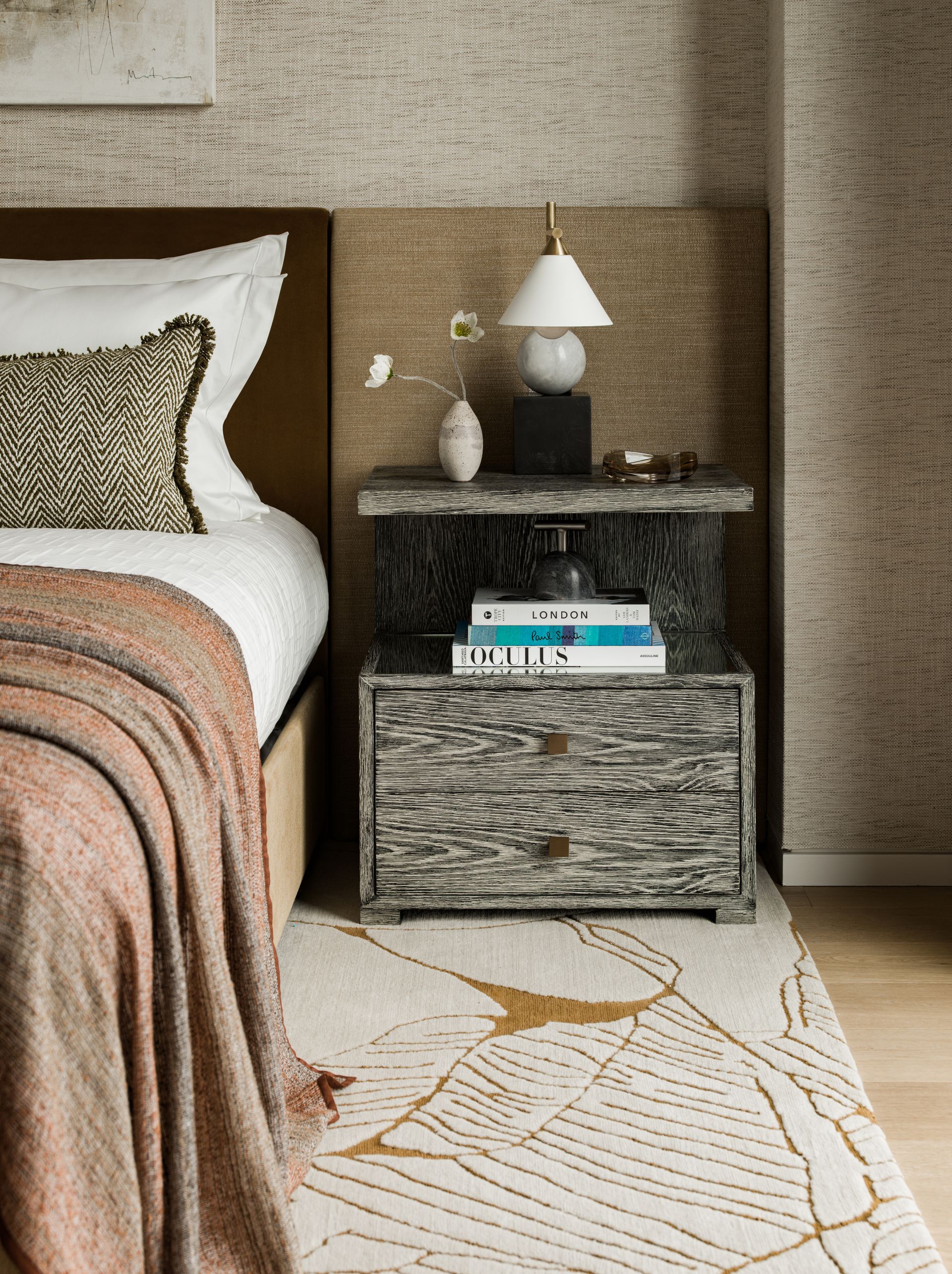 'For bedrooms I enjoy combining wall mounted reading lights with table lights. Together they create romantic layers of light and serve the practical purpose of making reading (even as our eyes start to fail us) very easy. I recommend both are locally switched, so if one person reads and the other wants to sleep then each can do their thing.'
8. Highlight artwork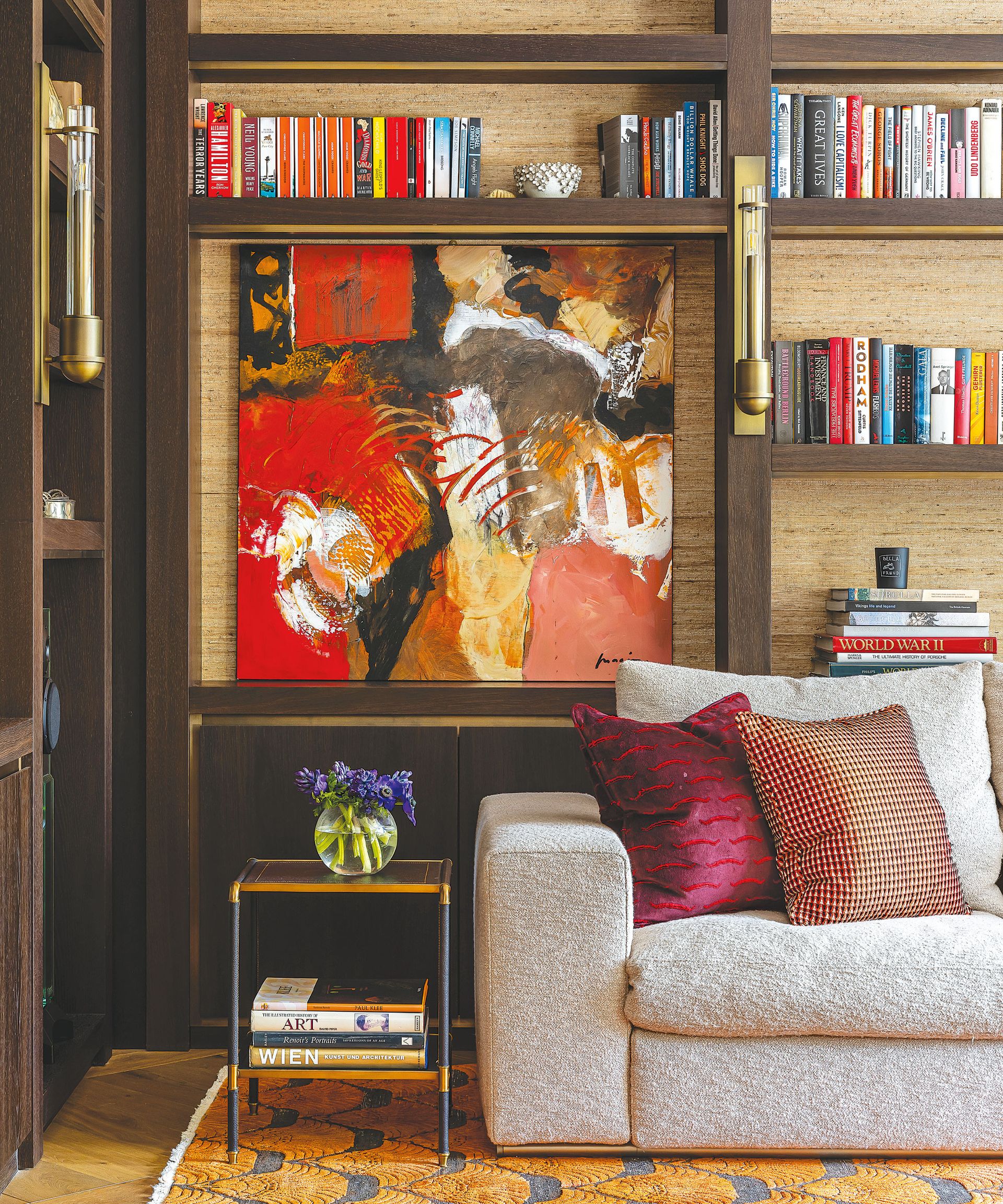 'Wall lighting isn't restricted to above beds; an articulated wall light can be used effectively to illuminate a picture in say, a sitting room. This creates the drama by giving the artwork added impact and also gives off indirect, reflected light.'
9. Avoid spotlights… mostly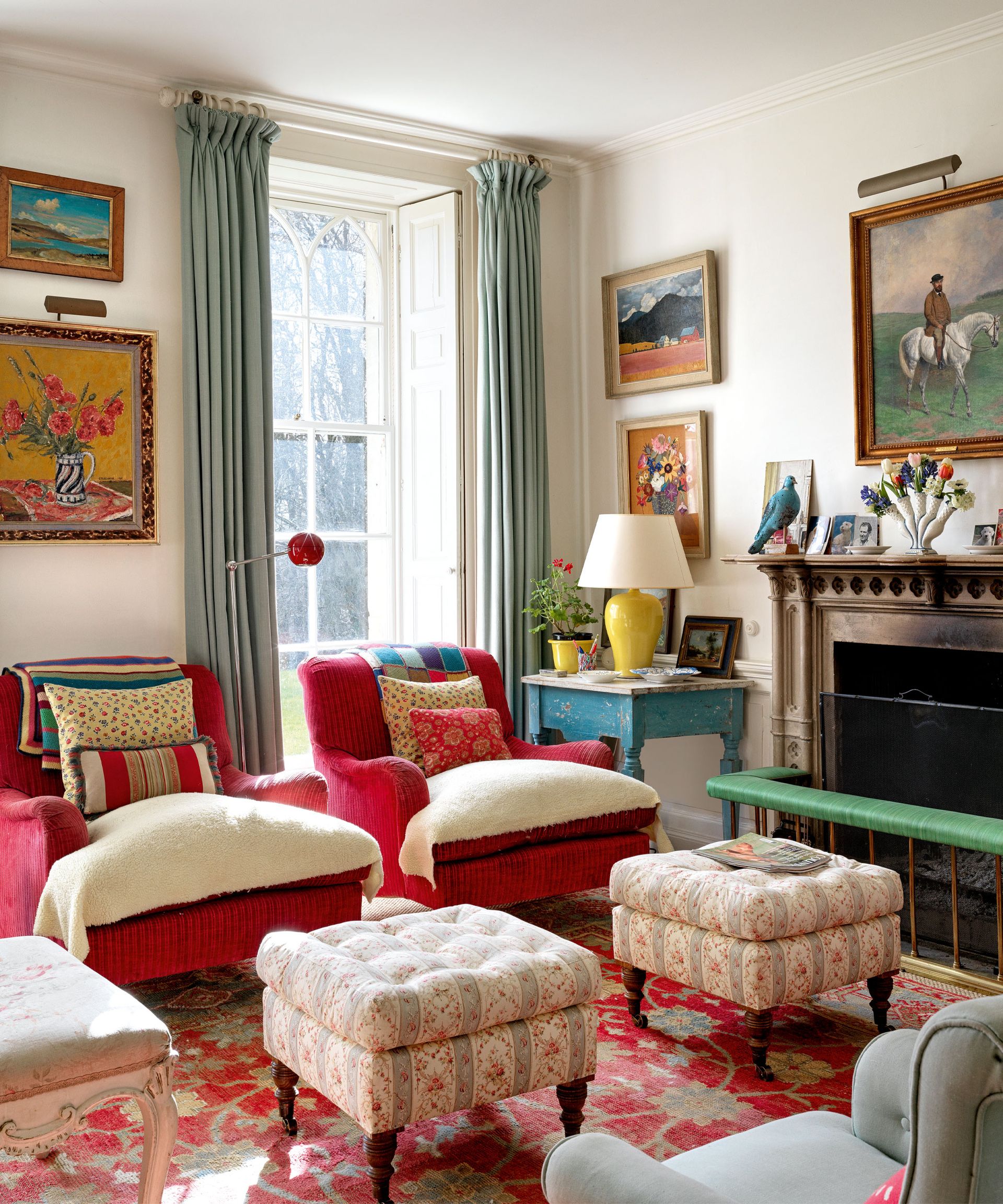 'Overall, I avoid using spotlights, but occasionally they are useful. They can be a great way of pooling light into the middle of the room to highlight an amazing ottoman in a beautifully upholstered fabric, for example, or onto a piece of art. 
'But they should be used in this kind of targeted, judicious way, rather than as a catch-all solution. If you inherit rooms with grids of overbearing spots, the best thing to do first is to thin them out; you can use the wiring in the ceiling to install a pendant instead.'
FAQs
How can light enhance the atmosphere of a room?
Lighting can be used to adjust the mood of a room. Consider how you want your room to feel: light, bright and airy, or cozy and comforting? You can then use this to create the right lighting temperature. If the former, you might choose daylight or cool white lightbulbs matched with light-colored shades; warmer lighting moods can be created with warm bulbs and/or warm-colored shades.
Where can I buy good lighting for atmosphere?
'I have found it really hard to buy good lighting, which is why I've brought out my own range of NiX lamps this year; but for other suppliers, I love Rosi de Ruig and Penny Morrison for bases and shades, and I have bought lamps from Howe. 
'Lightbulbs are incredibly important – a bad one can kill a room instantly, but they are also really hard to source, so I am selling the best that I've found on my website. For spotlights that you need to tone down, Martin Brudnizki's And Objects sells these brilliant Littleton Spot Diffusers, which decorate a ceiling and give off a beautiful glow.'
---
'Atmosphere' through lighting usually means creating cozy or dramatic lighting; this inevitably means combining different lighting types, from table lamps to spots, while lessening your reliance on overhead, pendant or whole-room lighting solutions.