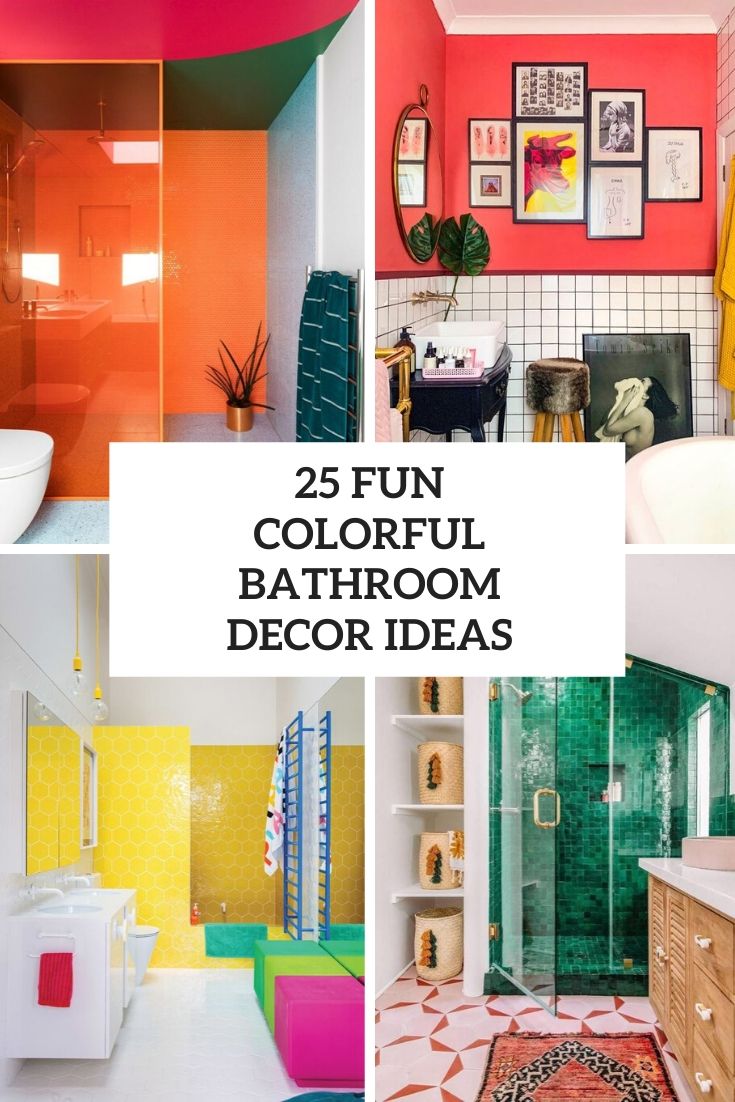 If you love bright spaces and patterns, if bold colors raise your mood, if you feel like much color in your life, you should design your spaces in bright shades, too. We've gathered some ideas on colorful bathrooms, take a look and get inspired to bring much color to your life!
One Bright Color
If you love bright shades but prefer something monochromatic, choose one bright color to make your bathroom bold. You can take sunny yellow, orange, red, pink, emerald, electric blue or any other bright color you like and add white or some other neutrals to it to achieve a super bold look. There are tons of ideas to bring color to your bathroom: a bold tile wall, bright printed wallpaper, colorful vanities and stool and even glass shower doors and fixtures. You may use all of them or just some of them to make your bathroom really bright, stylish and fun.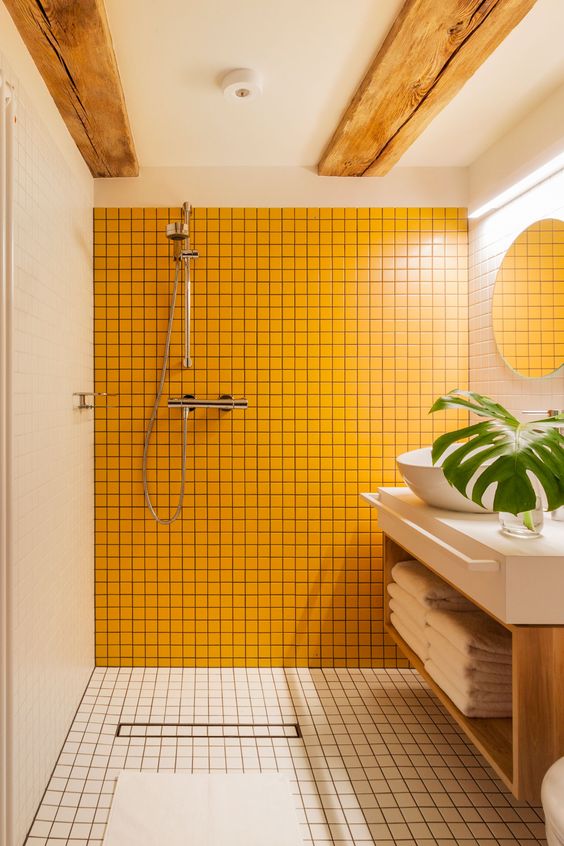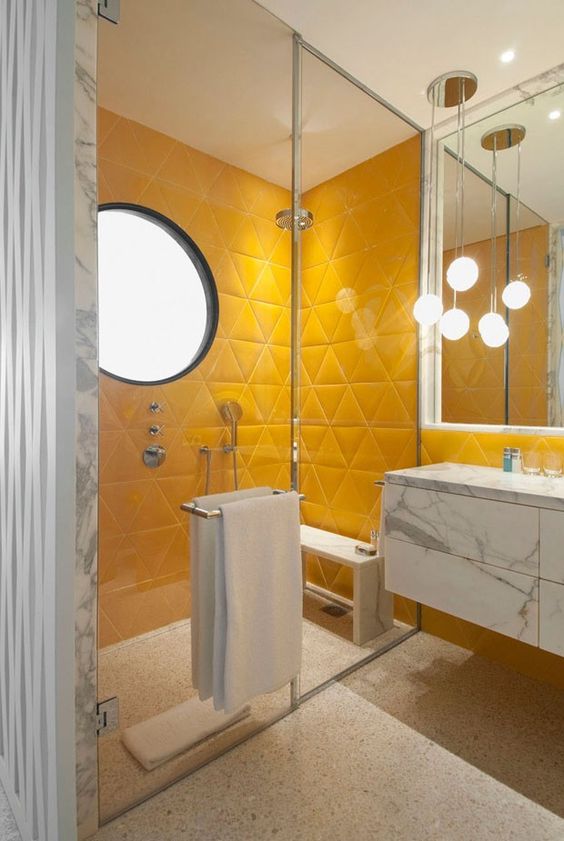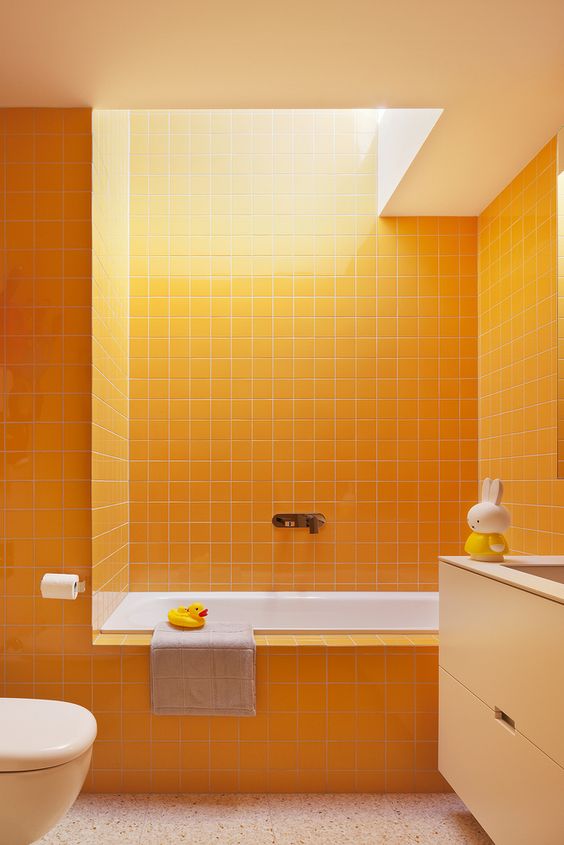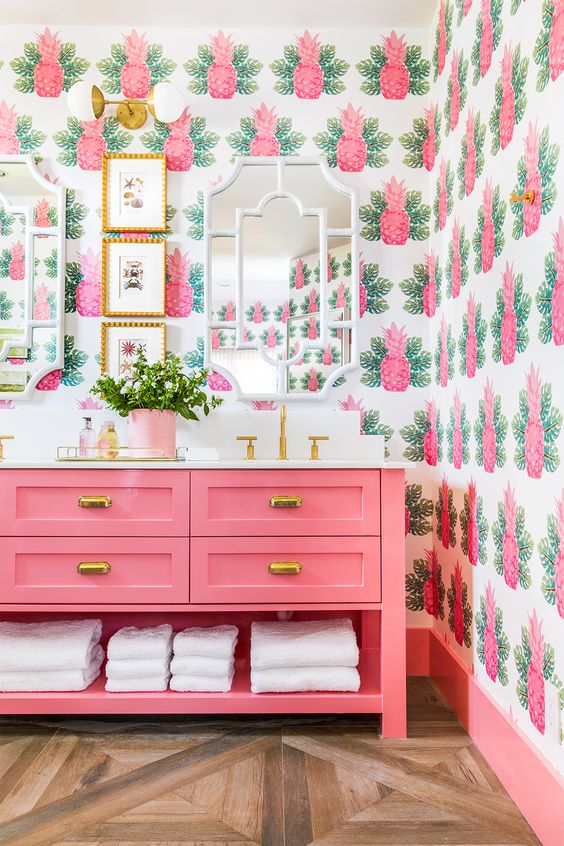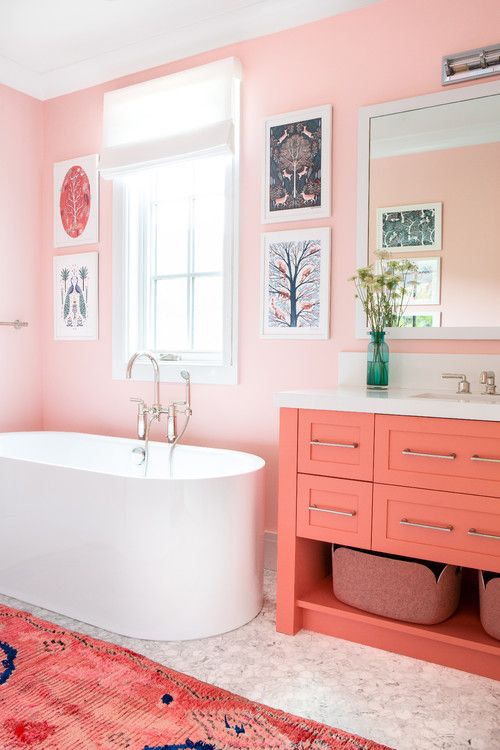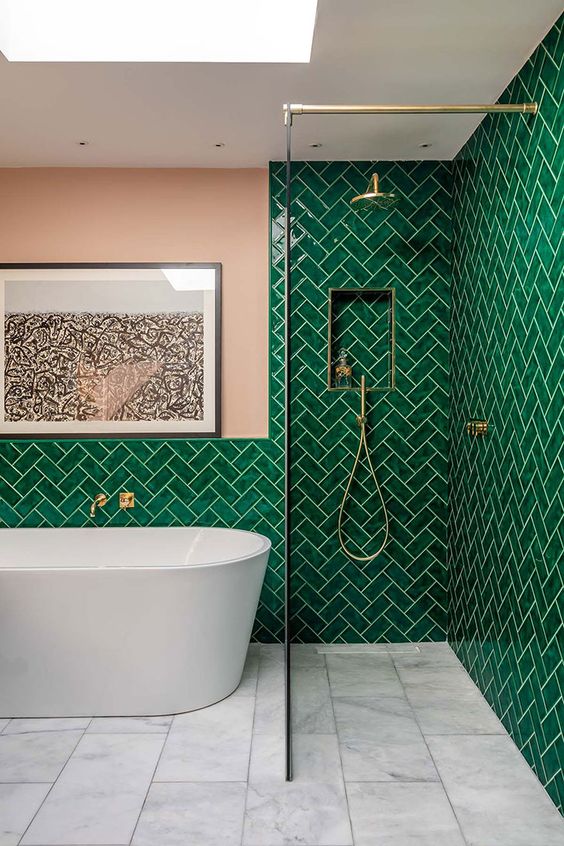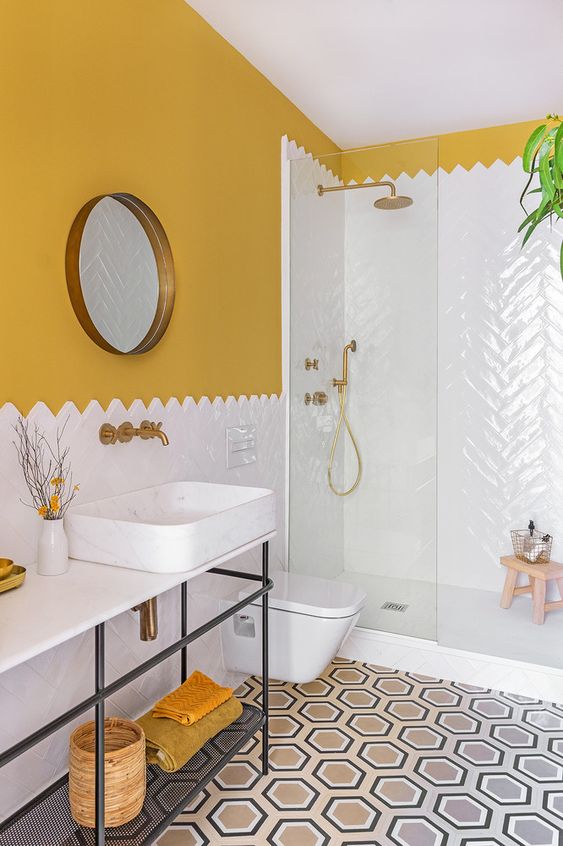 Various Bright Colors
If you wanna pair up several bright colors, you should first decide if you gonna use 2 colors or you'll go super colorful. In case you have two bright colors, you can easily pair them up creating a cohesive color scheme. If you are going super colorful, just go crazy and forget all those rules! Mix up red and blue, yellow and green, purple and orange and others. Add bright shades to the space with colorful glass doors, with bright artworks and wallpaper, colorful tiles and ceilings, bold tiles on the floor and furniture. Don't forget bright accessories – rugs, baskets, curtains and others, these are super easy ideas to bring color to the space. Have fun!