Maria Ibañez de Sendadiano and Todd Rouhe spent a decade hiking in the Catskill Mountains before securing the ideal spot to build the perfect escape from their life in Manhattan. The architects, who head their own New York City firm, IdS/R Architecture, chose to build the sustainable Catskills Cottage as a place to unplug with their two teenage daughters. Just a few hours drive from NYC, the ultra-efficient, air-tight structure can be enjoyed year-round as it powers most of its own energy thanks to solar panels.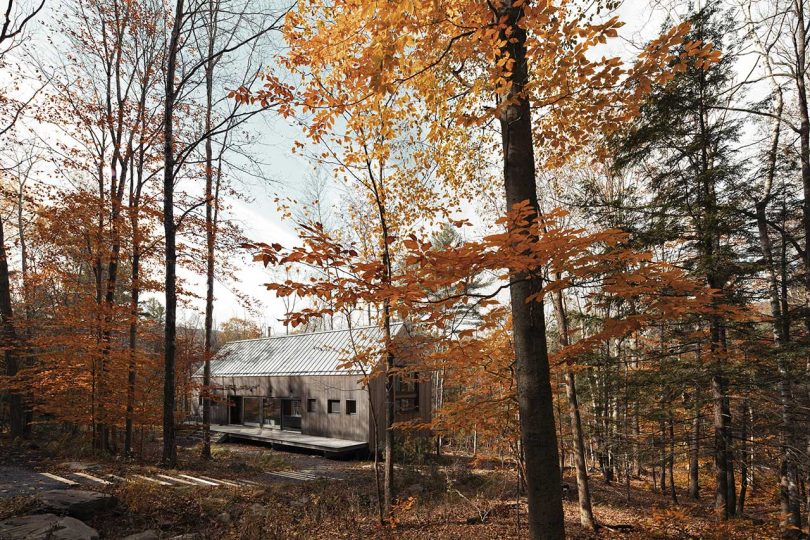 Hoping to save on costs and to keep up with the construction schedule, the duo acted as their own general contractors. The approx. 1991-square-foot cottage took six months to build and then since more months to complete the interior.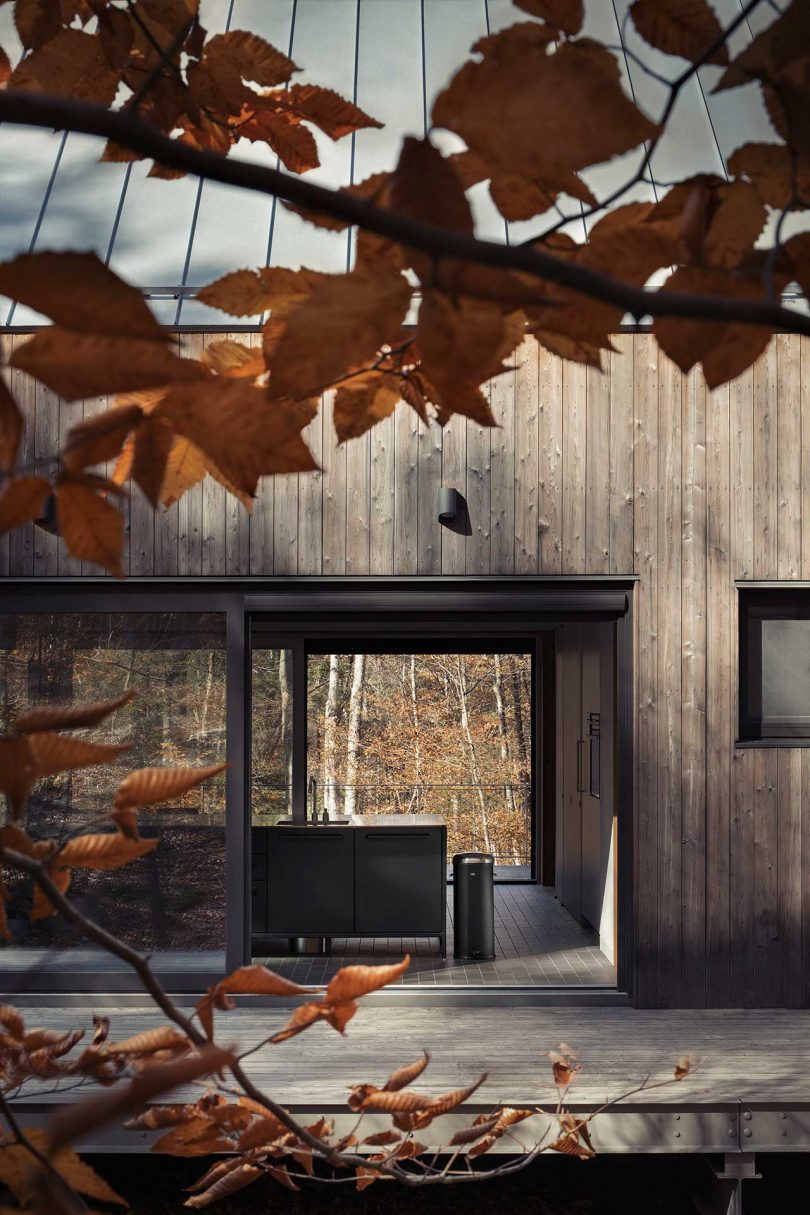 The design is based on a traditional longhouse layout with the combined kitchen, dining room, and living room located in the middle between two bedrooms and bathrooms at either end.
The open living space is flanked by large sliding glass doors that open up to decks and views of the surrounding woods. The kitchen is outfitted with a sleek Vipp V1 kitchen unit that provides lots of storage without anything overhead to block exterior views. The black freestanding Vipp unit offers plenty of counter space like an island would.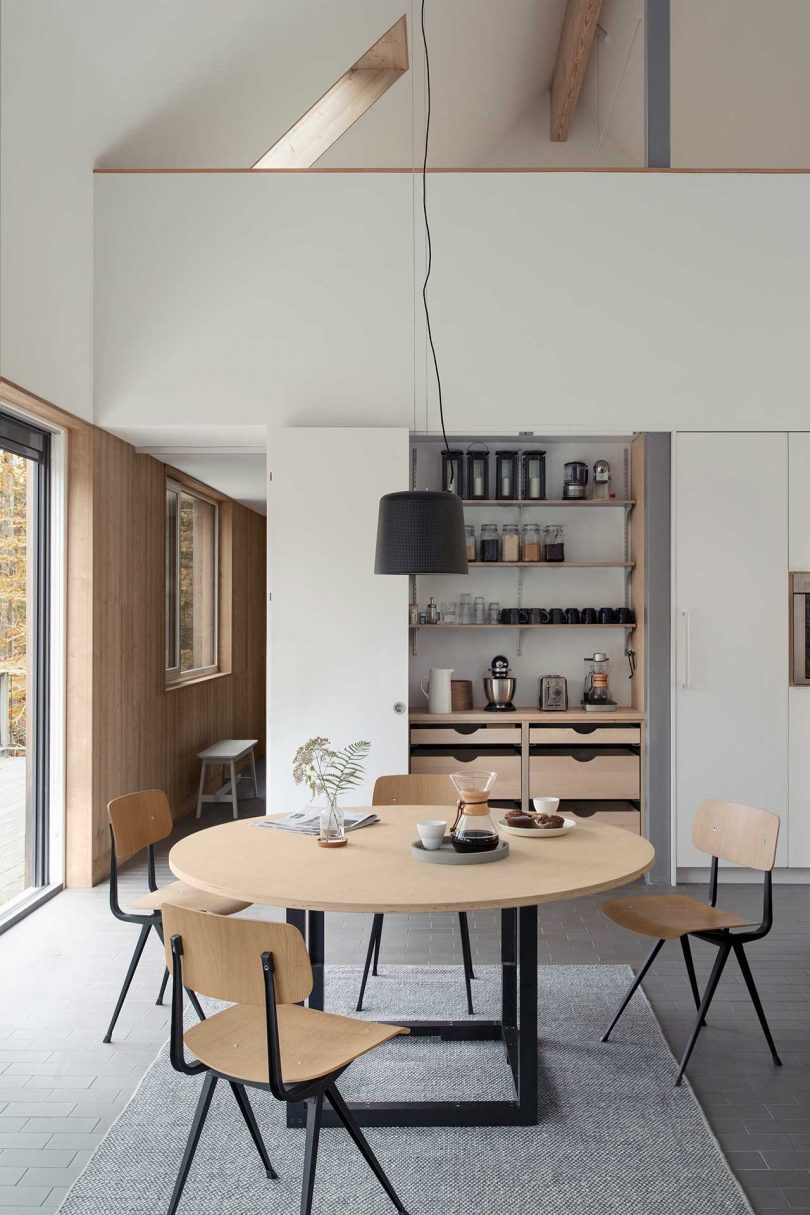 The modern interior is grounded with grey, rock-like quarry tiles on the floor and white walls paired with birch wood and black elements. The double-height ceiling makes the space feel even larger.
A black Vipp pendant shines light on the four-person table.
The couple, seen above, designed and built the kitchen table out of birch plywood and anodized aluminum. Just behind them is a built-in pantry with drawers and open shelves hidden behind white doors.
Photos by Eric Petschek.