Exteriors Plus, LLC

Exteriors Plus, LLC was founded by Paul Mantoni in 1987. This home improvement services company provides both interior and exterior services such as remodeling, historic renovations, and general maintenance.
Based in Terryville, Connecticut our service area is primarily central Connecticut. You can see Exteriors Plus trucks all around Bristol, Hartford, Meriden, New Britton, Plymouth, Southington, Terryville, Torrington, Walcott, Waterbury, and Watertown.
Paul Mantoni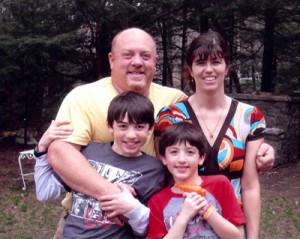 Paul Mantoni is the owner and operator of Exteriors Plus. He began woodworking in his Dad's basement shop at the age of 10. It was there that he learned the proper and safe way to use tools.
Paul worked for the local builders and home owners in the Bristol area. Bob Loveland, one of those builders, took him "under his wing". Bob emphasized quality, integrity & customer satisfaction. To this day, Paul has an excellent relationship with Bob and access to his 60 years of experience.
Over the years Paul and his family became active in their community, working on neighborhood clean ups and nonprofit organizations. Currently Paul is on the board of Environmental Learning Centers of Connecticut, Inc, this organization is Connecticut's leader in environmental education.
Home Improvement Certification and Recognition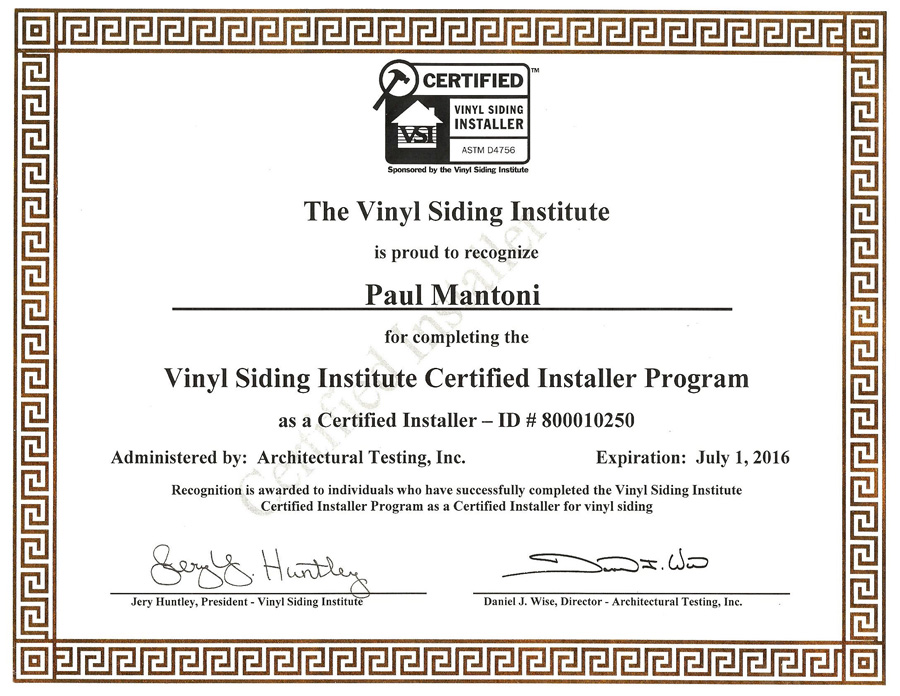 Became Certified vinyl siding installer from the Vinyl Siding Institute in 2013. Click here to view certificate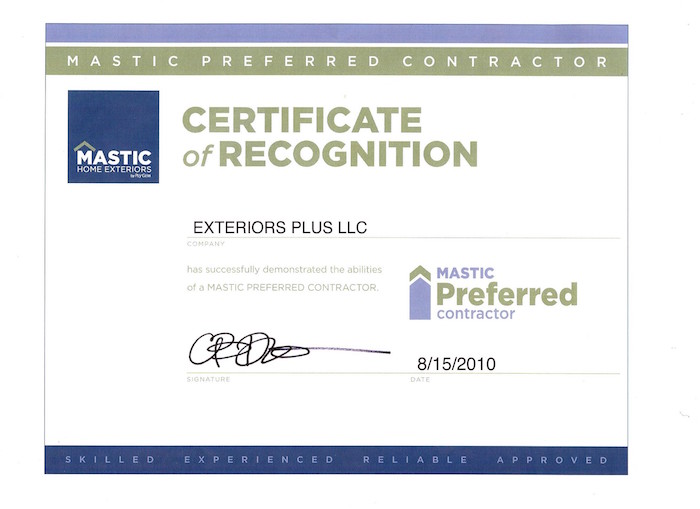 Awarded the Mastic Preferred Contractor in 2010 and recognized for skill, experience and reliability. Click here to see the award
Vinyl Siding Institute Award of Distinction – awarded in 1997 and recognized  for the outstanding use of vinyl siding in a historic restoration project.  Click to view the VSI award (PDF)
Awarded the  Alcoa Golden Hammer Award in 1991 and recognized for excellent reputation and outstanding craftsmanship. Click here to view award
Home Improvement Achievements
Over the past 26 years Exteriors Plus has achieved many milestones.
On the Extreme Home Makeover (TV show) in 2011. Invited by Ply Gem / Mastic Rep. Photo from the TV shoot in the Gallery. Click here to see article
Featured article in the Pro Deck Builder magazine in 2009. On the front cover and authored the article "Enclosing a porch the easy way" by Paul Mantoni
Participated in the Hanley Wood National Deck Contest in 2008, Baltimore, MD. Paul Mantoni was part of the winning team, the Tiger Claws. Photos of the Hanley Wood National Deck Contest in the Gallery. Click to read more
Contact Paul Mantoni of Exteriors Plus today!