Growing up in the South Bronx section of New York City, Emilio Sosa loved to spend his free time drawing and sketching — "then, around 13, 14, I caught the fashion bug," he said. "I was from a working-class family, and my parents didn't really understand what I wanted to do, but they supported me."
Sosa's parents always made sure he had the tools he needed, like a portfolio case and new pencils. "They knew that this art and drawing was something I was passionate about."
It paid off.
On Sunday night, Sosa will be at the 76th annual Tony Awards — the theater world's highest honors — as a double nominee for best costume design of a play. He's nominated twice in his category, for his work on "Ain't No Mo'" and "Good Night, Oscar."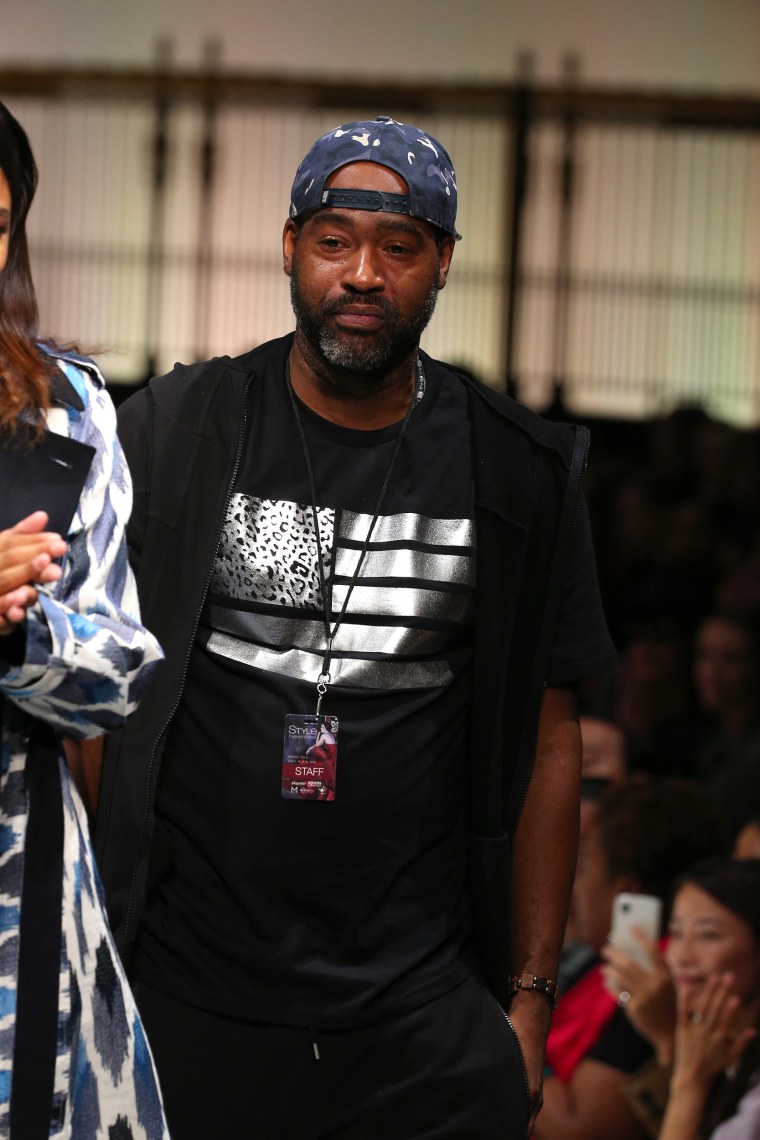 It caps a prolific period for Sosa, who also recently did costumes for Broadway's "1776," "Sweeney Todd" and "A Beautiful Noise: The Neil Diamond Musical."
The New York Times described Sosa as "Broadway's Hardest Working Man," because he has designed 450 costumes for 94 actors in the 2022-23 season.
Sosa was born in the Dominican Republic, and his Afro Latino roots have long been a source of inspiration for him. "The most linear connection between my upbringing and my work is color," he said. "Color in our culture is not a taboo. You can wear any color you want, any time of year. There are no rules. And so I've always been interested in color and how it conveys emotion — which can be so powerful and subliminal."
As a young man, Sosa was initially interested in becoming a fashion designer. Then a summer job when he was a student at the Pratt Institute in Brooklyn led him into costume design.
Since then, he has had an extraordinarily varied career. He was the runner-up on TV's "Project Runway" in 2010 and competed on "Project Runway All-Stars" in 2012. He has designed for Diana Ross, Mariah Carey, Gloria Estefan and the Radio City Music Hall Rockettes.
His numerous Broadway credits include "The Gershwins' Porgy and Bess," "Motown: The Musical" and "On Your Feet!"  
In 2021, Sosa became the first Latino to serve as chair of the American Theater Wing, the group that puts on the Tony Awards with the Broadway League.
Sosa compared his career to those of other people of color in fields that lack diversity. "The challenges I've faced are similar to what, say, a corporate lawyer or banker faces in industries where we are not well represented."
"Being the 'first' in anything, any field, comes with a lot of responsibility," he said. "It's nice to be celebrated and recognized, but I can look back and see many brilliant designers of color who didn't get their break because it wasn't their time or because doors were not open to them."
The Tonys move uptown, close to 'mi gente'
This year's Tony Awards are especially meaningful to Sosa. For the first time, they will be held in Washington Heights, the predominantly Latino neighborhood that inspired the musical "In the Heights."
"Mi gente! [My people!] We're gonna party!" Sosa said in reaction to the awards show's new venue. 
The show will be broadcast live on CBS/Paramount+ from the historic United Palace Theater. The evening's host will be Ariana DeBose, the Afro Latina Broadway veteran and Academy Award winner for her role as Anita in Steven Spielberg's recent film version of "West Side Story."
Moving the Tony Awards uptown is one way the American Theater Wing hopes to make Broadway visible to more diverse audiences.
Broadway performers and audiences are largely white. Despite having grown up in New York, Sosa himself didn't see a Broadway show until he was 20.
"That says a lot about how traditional theater is not reaching potential audiences," he said. "So just having the show uptown, it says to the community that we are part of you, that theater should be for everyone."
Frank DiLella, an entertainment journalist for Spectrum News/New York One, believes holding the Tony Awards in Washington Heights will be good for the neighborhood, as well as the theater community.
"The United Palace is truly one of the most gorgeous venues in the city, so why not bring some of Broadway to Washington Heights?" he said. "Broadway is a brand, an incredible mixture of creativity, so why limit it to the theater district?"
DiLella described Sosa as "the ultimate multitasker" and "one of the leaders in the theater community in his designs and in his work." DiLella recalled that in "On Your Feet!" Sosa re-created some of Gloria Estefan's iconic looks while putting his own touch on them: "I remember the vibrant colors he put on stage. … That show was a personal favorite."
Adrienne Jones, a professor of fashion at the Pratt Institute, said that "even when Emilio does period pieces, like in 'Sweeney Todd,' he still manages to show his signature within that framework." Part of his talent, she said, is his ability to make his designs relevant and appropriate to a variety of genres.
Jones conceived and curated the Black Dress exhibition, which honors Black designers and addresses the lack of diversity in the fashion and design world. "Emilio's varied career path is actually not unusual in the fashion and design industries," she said. "In these fields, there is no linear path. As creatives we know and must accept that. People like Emilio, they work, work, work 18 hours a day, because they love what they do."
Sosa is optimistic that the theater world will continue to evolve and diversify. To him, that means having more diverse producers and writers — and for audiences to support all forms of theater, not just Broadway productions. 
Sosa cited his work with the People's Theater Project, a social justice group that aims to prioritize immigrants and people of color onstage, as an example of that kind of effort. "We have to widen the tent. We have to invest in our own talent earlier and not just wait for others to anoint or validate us."
For aspiring costume designers and other young people interested in theater careers, Sosa advised: "Don't compare yourself to anyone else. Just be you. When you can be your authentic self everywhere, in every room, that is powerful."
"Be you, and love what you do," he said. "Because that is what will keep you going, not the money or any recognition. It is the work. You gotta love it, baby. You gotta love it."