An iconic Italian Renaissance Revival mansion on Richmond's Monument Avenue recently awoke from its slumber and has become a flurry of activity.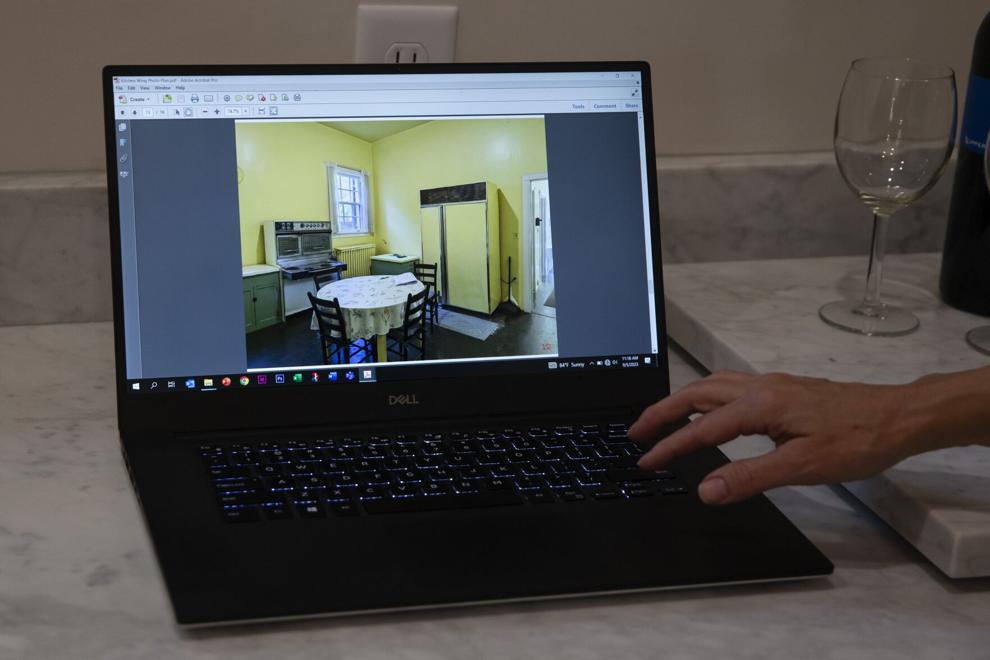 Designers have been running in and out of the home at 2325 Monument Ave. with lamps and swatches of fabric. Movers have been carrying furniture up and down the winding front hall staircase. A gardening crew has been toiling to restore the garden designed by famous landscape architect Charles Freeman Gillette.
They were busy preparing for the debut of the Richmond Symphony Orchestra League Designer House, opening for tours Monday through Oct. 9.
It has been five years since the biennial fundraiser was held, due to the COVID-19 pandemic. The last Designer House was held in 2018 and raised over $245,000 for the Richmond Symphony.
"This house is really exceptional," Faye Holland, with the Richmond Symphony Designer League, said. "Everyone has seen it, and no one ever got to go inside it."
Designed by renowned Richmond architect W. Duncan Lee, the 12,000-square-foot home was built for Jaquelin Plummer Taylor, founder of Universal Leaf Tobacco Corporation, in 1915. At the time, it cost $45,000 to build, roughly $1.3 million today. It has been owned by the Taylor family ever since.
For decades, Helen Marie Taylor, a well-known Richmond preservationist, lived there until her death at age 98 last year. She is perhaps best known for preserving Monument Avenue's original cobblestones in 1968 by standing in front of the asphalt trucks that were sent to repave them.
Richmond's top designers have been busy re-designing and redecorating over 20 rooms in the Taylor estate.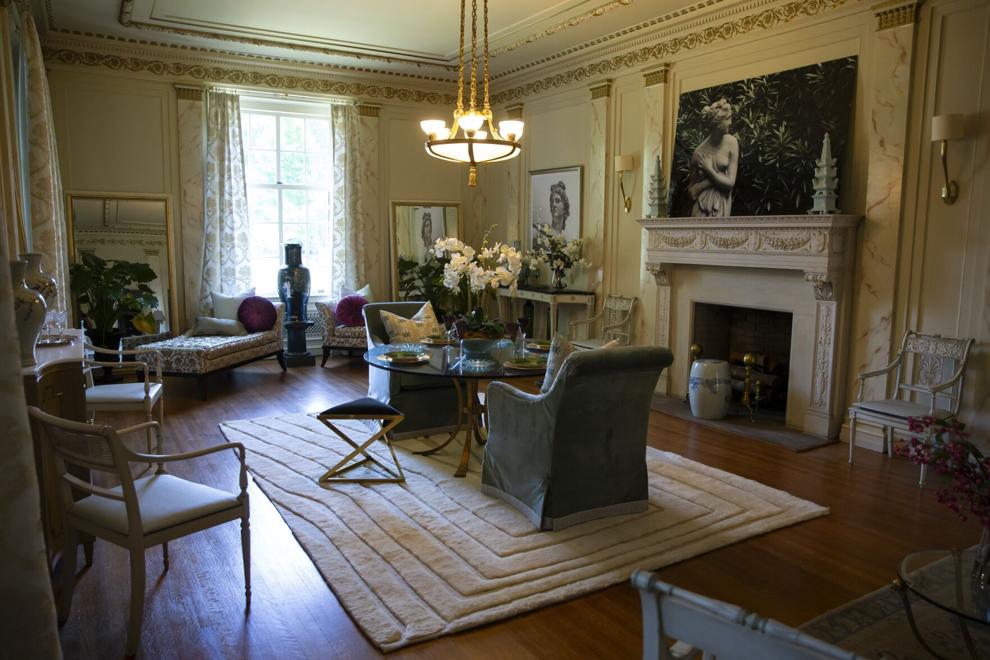 "We love the diversity of this year's designers. It's not your typical Williamsburg-type style. They all bring their personal aesthetic," Allene Cahill, co-chair of the RSL Designer House committee, said.
For example, Janet Brown of Janet Brown Interiors redecorated the reception room as a modern woman's media room. When it was built, the room served as a waiting area for the lady of the house.
"I see this as a room where the modern woman would schedule her social media and make plans for the day," she said. Books and paintings from Paris to Jaipur are a nod to the imagined woman's travels. "This is our chance to reimagine the house for today," Brown said.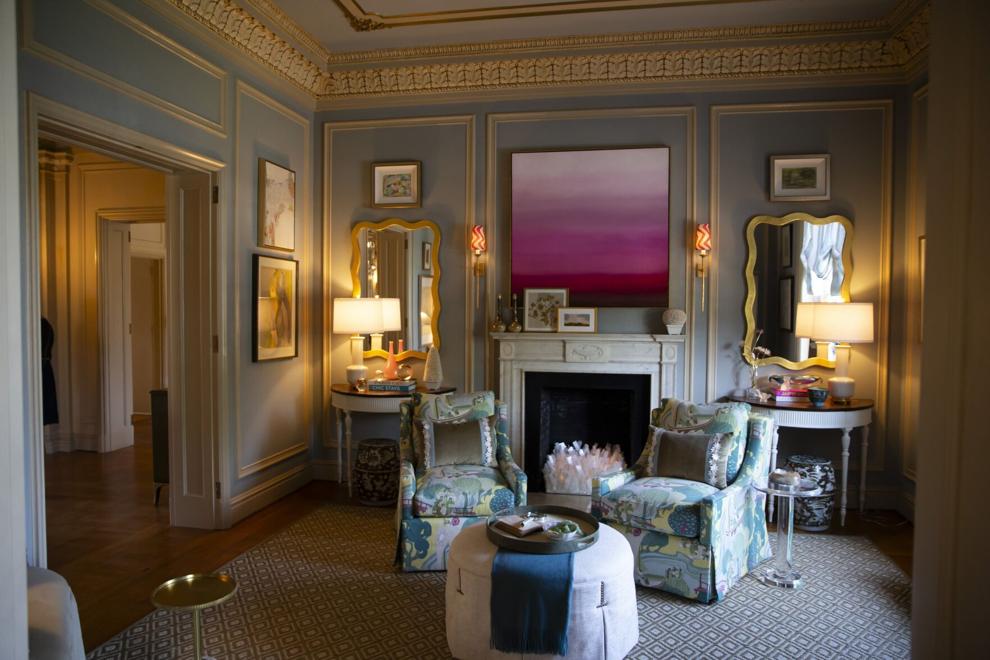 This is the fifth time Brown has donated her time and designs, free of charge, to the Designer House. She does it, in part, because she loves the Richmond Symphony.
But she also does it "to stay fresh," she said. "I get to connect with all these other decorators and see new trends in the industry."
Typically, the Designer House draws 6,000 to 8,000 visitors during its four week run. This year, organizers are hoping to draw 10,000, as it will be the first time the Taylor estate has opened its doors to the public for tours.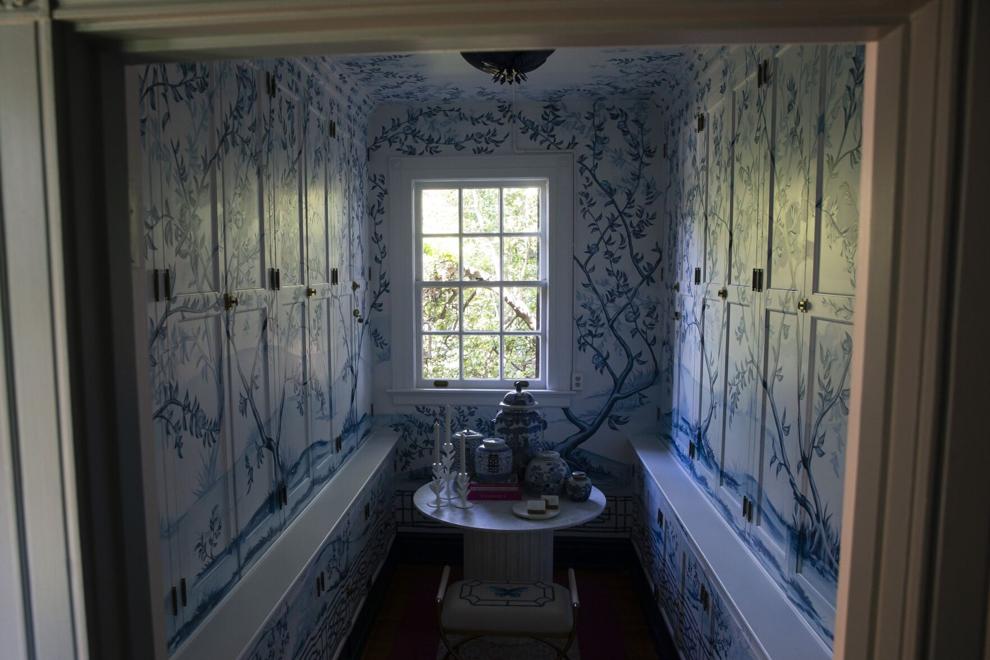 Some of the rooms truly blow the mind, like a linen closet designed by Alyssa Johansen that has been entirely hand-painted by artist Holly Raddin Dixon in Asian designs so that it feels like you're physically inside of a chinoiserie.
A sleeping porch on the second floor was reimagined by Ti Hensby Design into one of the prettiest artist's studios you've ever seen with fresh botanical wallpaper, window seats in pale blue velvet, a lattice-work day bed and colorful art books strewn around the space.
The house itself is an architectural marvel.
The master bathroom features an original therapeutic shower from 1915 with multiple shower nozzles from every angle and a sitzbath for soaking.
Many of the original features of the house — such as the ornate fireplace mantles, crown mouldings with gold leaf detail and plaster artistry — remain intact.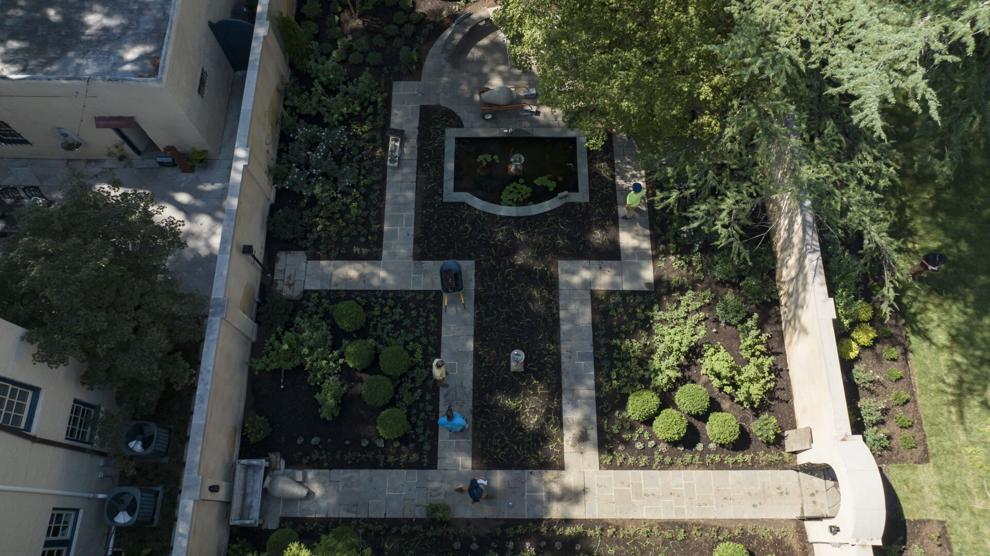 "I think it's one of the most beautiful homes (we've ever had)," Holland, with the Richmond Symphony League, said. She should know, as she's worked on almost all of the 19 Designer Houses. "People have driven down Monument Avenue for years and said, 'I wish I could go in there.' And now they can. It's so exciting."
The Designer House will be open for tours from Sept. 11 through Oct. 9. Thirsty Thursday evening tours with live music, beer and wine, will be held from 5-7 p.m. Tickets are $40 for daily tours, held Monday-Friday from 10 a.m.-3 p.m., Saturday from 10 a.m.-5 p.m. and Sunday from 1-5 p.m. For more information, visit www.richmondsymphonyleague.org.
Top 5 weekend events: Armenian Food Festival, Gladys Knight & Virginia Spirits Expo
Armenian Food Festival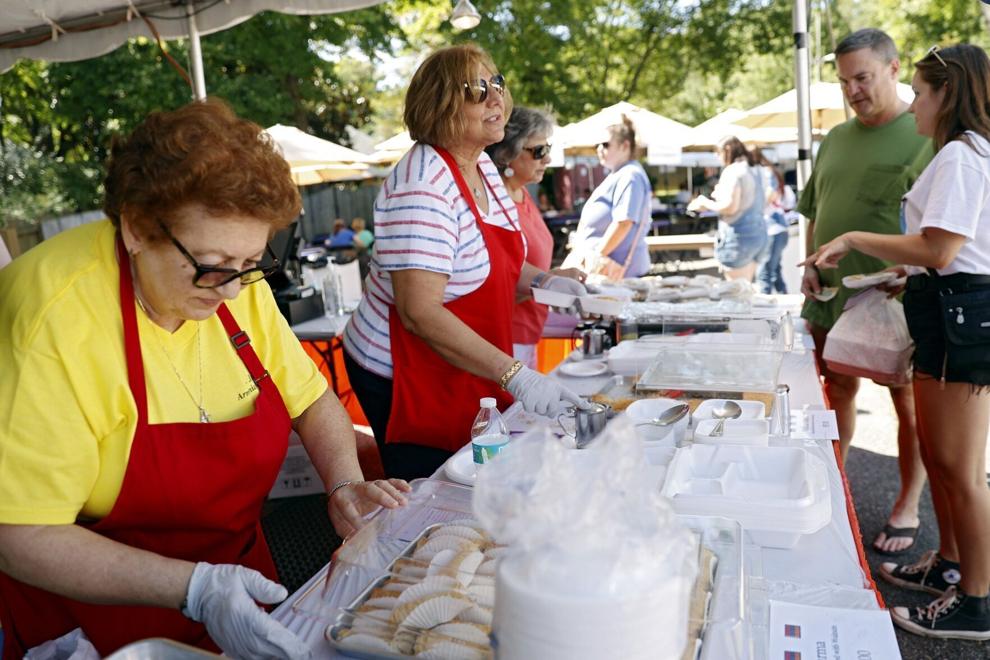 Gladys Knight and the Richmond Symphony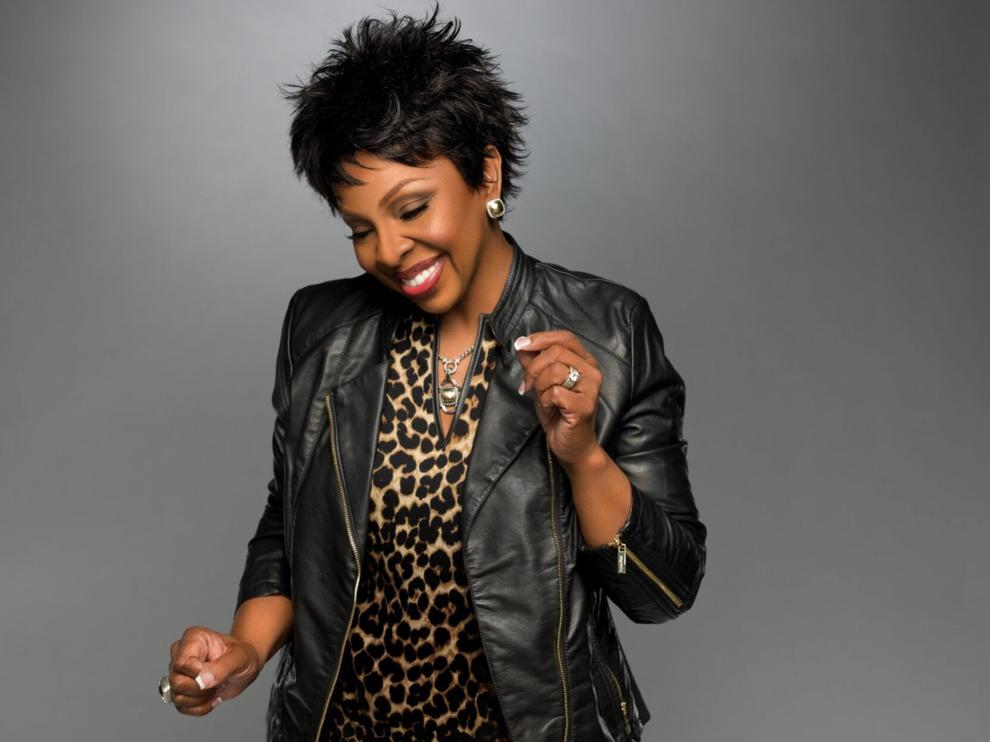 Virginia Spirits Expo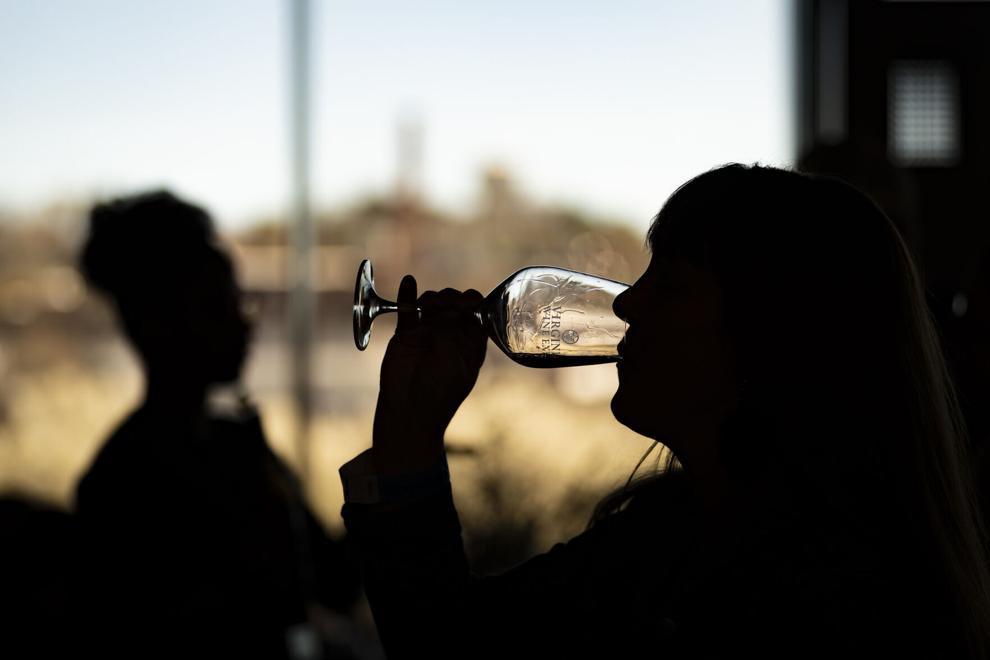 Festival of India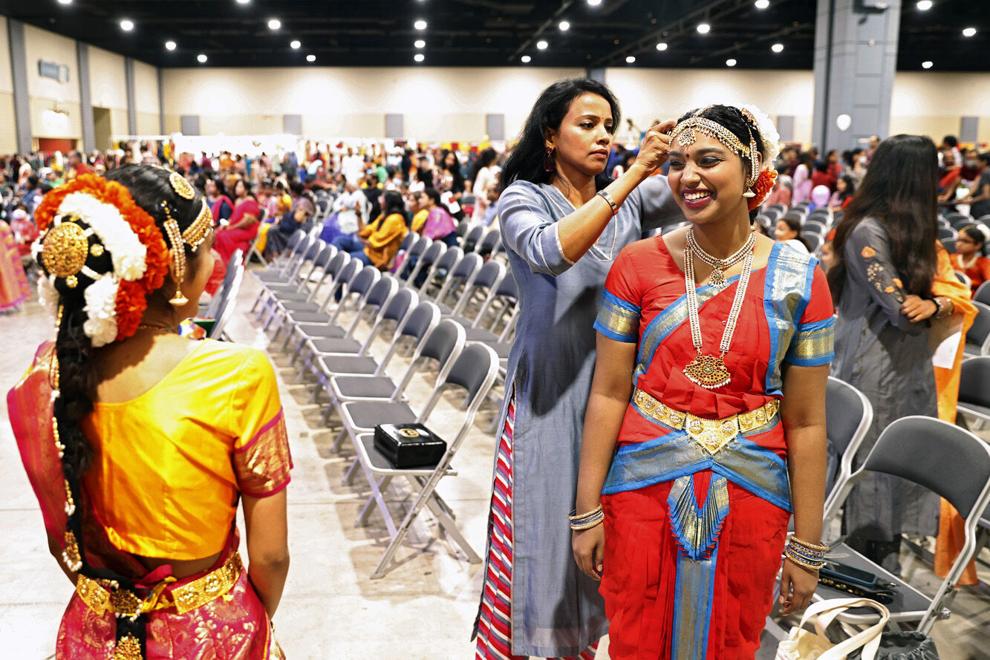 43rd St. Festival of Arts