1 BHK apartments or one-bedroom apartments have become the ideal choice for many millennials due to a high sense of movability among them. Several young adults also live in shared apartments, where their room is their sanctuary and an escape from their busy schedule. Whatever may be the reason for this choice, small spaces need not necessarily look crunched and cluttered. With clever storage and decorating tricks, a small space can look cosy and homely. Pre-planning your furniture placement and adding accessories that indicate your design sensibility is the best way to go about your small bedroom or apartment. Here are a few items that would help you get started: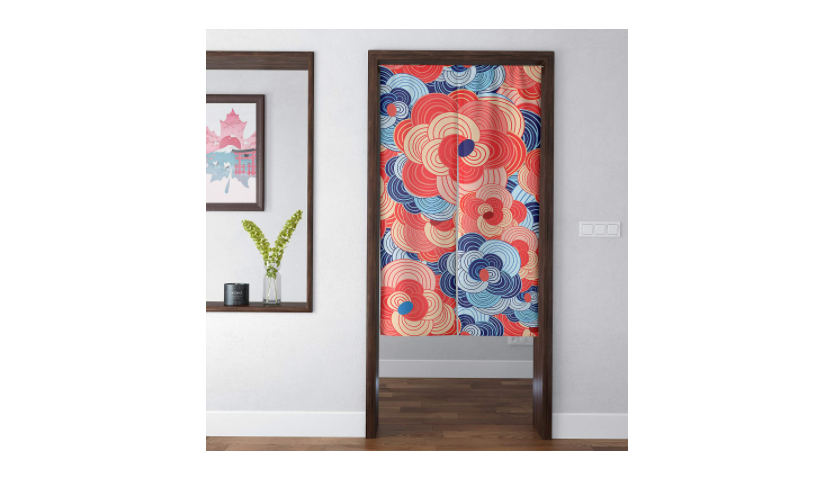 Be it a collage of pictures, plants, a colourful curtain that acts as a divider, bright colours will improve the vibe of your house considerably. Adding colourful accessories is also a clever way to create a visual distraction from the small space. The simplest way to amp up the decor of your apartment would be to invest in visually pleasing home furnishing. Following a theme of bright colours or bold geometric pattern, these curtains in linen will instantly make your room more inviting and lively.

The curtain measures 34 inches in width and 47 inches in length.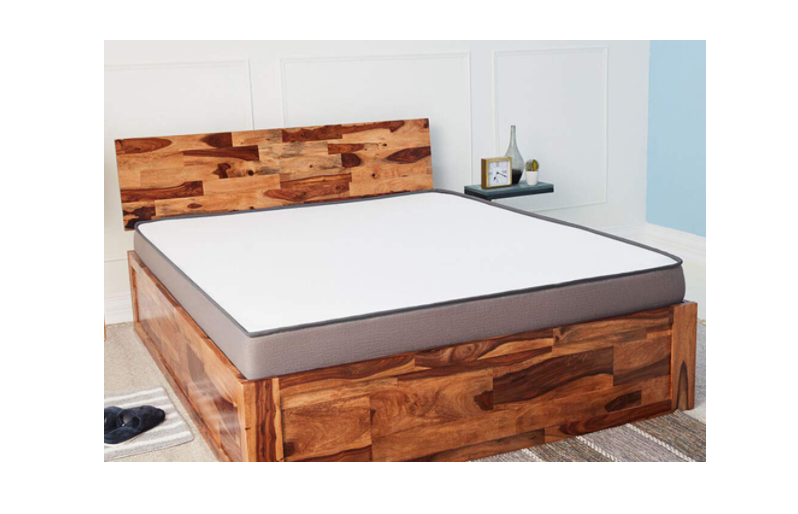 A sofa cum bed or a bed that has hydraulic shelves underneath is a furniture item people inhabiting a small space must consider before anything else. A wardrobe with an in-built dresser is another way to save space in a small room. This double bed with massive storage under it and will ensure your room stays clutter-free at all times. Manufactured with solid Sheesham wood, this bed showcases an attractive textural look and will last for years.

The load-bearing capacity of this wooden bed is 360 kg.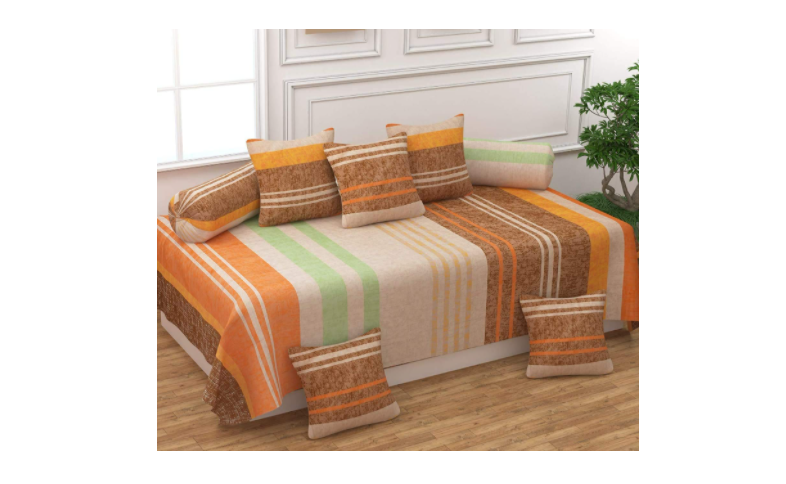 To create a harmonising look in your small room, follow a lighter colour scheme for all your furnishings and accessories. While maintaining a colour scheme can feel like a task, a single theme colour where you can play with tints and tones would much easier to integrate. This diwan set can be matched with beige and orange tones for creating a cohesive look.

The set comes with a single bed sheet, four cushion cover and 3 bolster pillows.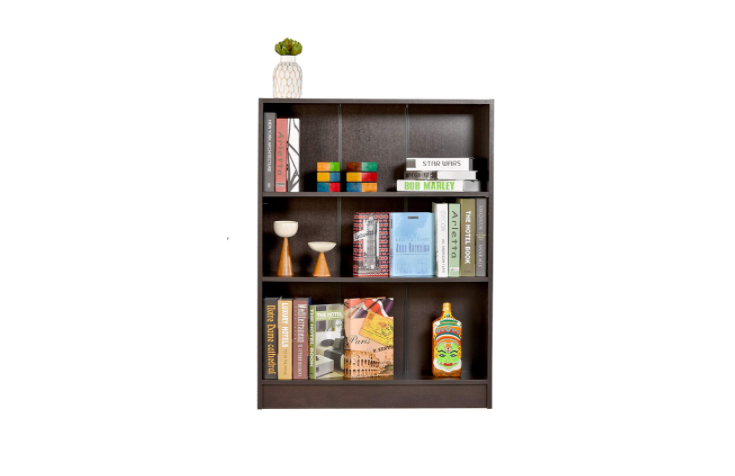 Books, magazines and other collectables need storage space and are generally locked inside cupboards and storage boxes. An open-style bookshelf can be used in a small apartment to create a sense of division between spaces. To make it look aesthetic, follow a colour scheme for placing your books. The shelf can also be used to decorate with other accessories like flowers, accent lights and more. Short bookshelf creates a sense of half wall in the room along with being a counter for you to place your stuff.

The shelf is crafted from engineered wood and has a matte finish.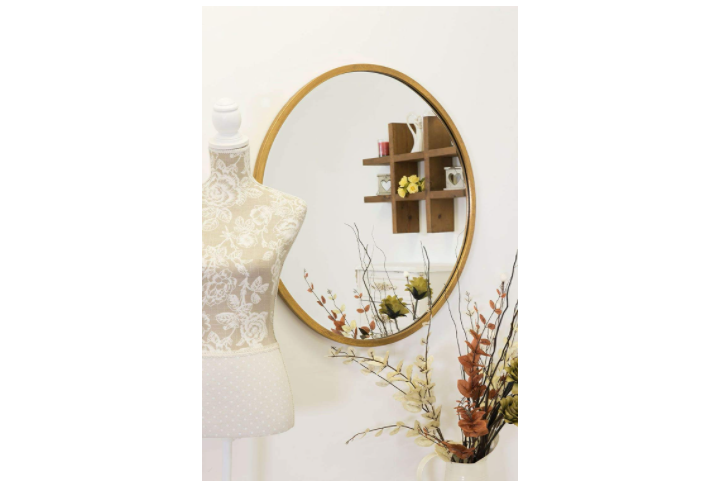 Be it hangers, mirrors, art display or even your accessories, make sure you use the wall space to make space on the floor. Displaying either of these on the wall would create an interesting detail on the wall making it more attractive while also being easily accessible. For hanging your apparel or even accessories, eye-catching hooks would be perfect.

Mirrors are another functional accessory that creates a sense of space in the house so you can easily invest in one for your small apartment.


DISCLAIMER: The Times of India's journalists were not involved in the production of this article.