This month we look ahead to Milan Design Week, the biggest event on design world's calendar featuring new work from the biggest names in furniture, art and fashion. Don't worry, though, there's also a report on a UK project to get children into building and a high-street collaboration with the best interiors magazine on the market. Hopefully, there's something for everyone.
---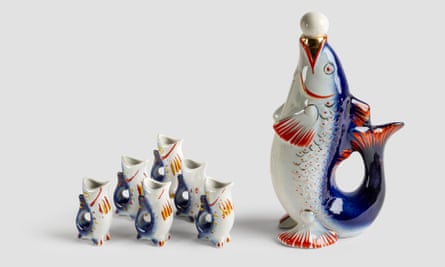 This year's Milan Design Week is incoming, a festival of citywide events including Salone del Mobile Milano, the annual furniture fair.
Euroluce, the lighting section of Salone, is back – after a four-year Covid-induced absence – and redesigned as "the city of light". Euroluce will feel like an urban city space, complete with a town square where talks will take place. However, this being Salone, that square is designed by FormaFantasma, one of the best design studios on the scene. The Prada Frames symposium will take place at Salone, with talks by Tim Ingold, Alice Rawsthorn and many others. The theme is materials in flux.
Materials and sustainability are themes in many MDW projects this year: Galleria Rosanna Orlandi presents RoGuiltlessPlastic, a show of designs using recycled waste. There are new products unveiled by Tom Dixon, Formasetti and Bocci, to name but a few of the international design brands taking part.
Special mention to Take it or Leave it, an exhibition of objects collected by Italian architect Paola Navone. All will be given away during MDW through a lottery draw. Register your interest and you could come away with an antique metal spoon – or an Alessi prototype. Certainly better than the promotional tote bag you normally pick up at a festival.
Milan Design Week runs 17-23 April. Salone del Mobile Milano runs from 18-23 April
---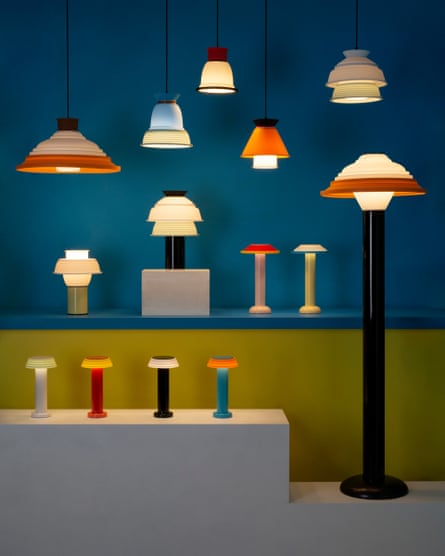 As co-founder of the 1980s Memphis Group, industrial designer George Sowden has history with colourful design. Born in Leeds, he moved to Milan in 1970 at the invitation of Ettore Sottsass to work at Olivetti and has lived there ever since. As well as the pop-coloured postmodern furniture and architecture he made with Memphis, Sowden worked for everyone from Alessi and Hay to Pyrex before setting up his own studio.
He's been creating his own kitchenware products under the Sowden brand for a while, and in March he launched SowdenLight, his first light shades.
While researching another project, Sowden became captivated by the diffuse light that shines through soft silicone. He took the non-toxic, durable material and used it to make a collection of lights that can be configured in many different ways. The colours and soft shapes have a whiff of Memphsis about them, but there's a delicacy that Sowden has made his own over the years.
---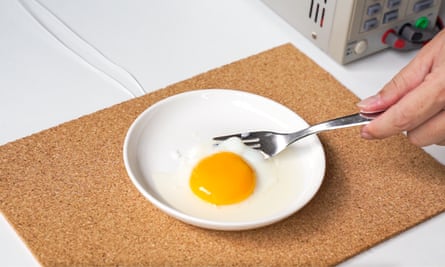 Attempts to improve on the everyday don't often lead to stellar results. We may talk about reinventing the wheel rather than reinventing the plate, but you imagine the results would be similar. Well, you would until you saw the new work by Clement Zheng.
The designer has worked with a research team at the National University of Singapore to look at design, human-computer interaction and craft. The team included Hans Tan (NUS), Laura Devendorf (Atlas Institute, University of Colorado, Boulder), and Yen Ching-Chiuan (NUS). The result: tableware transformed into smart devices. "Glazed ceramic is a versatile material that we use every day," says Zheng. "We developed an approach for integrating interactive circuits into ceramics by carving traces on their surface and filling them with conductive ink."
So far the team has created touch-sensitive tableware, plates that keep food warm or even cook it; plant pots that can let you know if your plants need watering or if your floor is wet. There are also table mats which interact with your china.
Research is still needed before the project has commercial potential, but the conversion of everyday objects into smart devices aware of their environment is not so far away.
---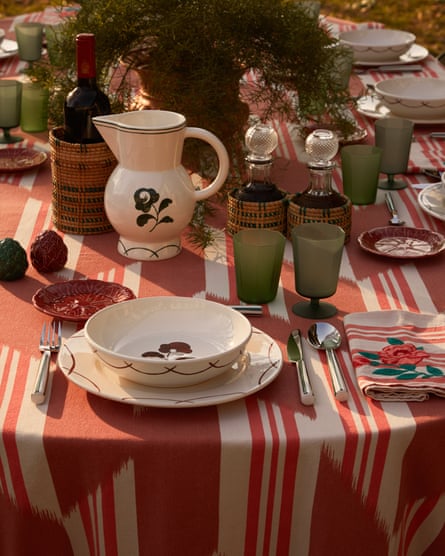 If you're into trends and want to embrace tablescaping, Mediterranean chic, bowl dining and florals and bright colours, then you could do much worse than invest in the new Zara Home x Cabana collection.
Since it launched in 2014, Cabana magazine has been the gold standard of interiors journals. Editor-in-chief Martina Mondadori not only showcases the houses of the creative and the connected, but has also set up a homeware label that lets you buy products in the same fabulous vein as the antiques and heirlooms you've seen in the magazine.
Mondadori is the daughter of one of Italy's most respected publishers. Her stepfather was the financier son of architect Piero Sartogo. Her childhood home was designed by architect and set designer Renzo Mongiardino.
Sure, you can't replicate that, but with these Cabana designed tablecloths and napkins embroidered with flowers and dinnerware inspired by travel and traditional hospitality, you get closer than you otherwise could.
The collection starts from £9.99 at zarahome.com
---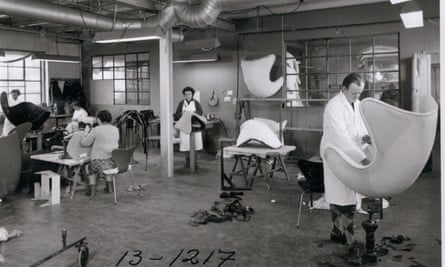 When Danish designer Arne Jacobsen's Egg chair was unveiled in 1958, it was a cutting edge piece of modern furniture. Its foam shell covered in fabric was brand new and the curved oval back opening into a winged armchair at the front was really unusual. Though it has the curve of an egg, in many ways it is more of a nest, a cocoon for its occupant. This feeling was completely intentional. Jacobsen was commissioned to provide all the furniture for the Radisson SAS Royal Copenhagen Hotel , which opened in 1960 and much of the interior design contrasts with the modernist architecture. The organic lines and comfort of the inside contrast with the building's glass and steel facade.
The Egg still goes strong today and although it is no longer avant garde, it has been reimagined over the years by the likes of Raf Simons and Tal R. A new exhibition of posters, archive material and demonstrations which honour the Egg starts this month in the London Fritz Hansen store. It's a great opportunity to consider how and why design becomes a classic. You could say, it's a chicken and Egg situation.
Visit The History of the Egg™ Chair at Fritz Hansen London, 17 April–14 May
---
One of the many irritating things about being a kid is a sense of not being in control of where you are and what you can do. That's a feeling that social enterprise Matt + Fiona want to eradicate. This group of architects and educators works with young people to see how they want to change the built environment – and learn how to implement their ideas.
Since the organisation was founded six years ago, the team has worked with communities and schools to create about 30 buildings and installations working with children and volunteers.
Their latest project is with Brixton House, an inclusive London theatre space which was previously based in Oval. As a performance venue that actively encourages marginalised performers and community groups, the theatre wanted to engage with local people before moving in.
The result is a temporary performance arena which has been designed by local children and built by them as a colourful timber and plywood design during workshops. They learned how to measure, cut timber and build complex structures. Fiona MacDonald, co-founder of Matt+Fiona says: "It will be a testament to their perseverance, resilience and creativity, skills we need now more than ever. We hope that projects like this will become far more commonplace for schools across the UK."