For some people, fall might inspire visions of back-to-school, paring down and minimalist organization … but not us. We're always looking for new, exciting places to draw inspiration from — just look at our past collabs, which include everyone from rockstars to the editors of legendary print publications.
In the spirit of fashion month, we looked to the bold, over-the-top beauty that's dominating pop culture right now to create two distinct decor looks with items from our new fall collection. Then — and here's the fun part — we shared our products and mood boards with makeup artist Viktorija Bowers and let her run wild with inspiration. Are beauty and interior design an unnecessary pairing? Absolutely not, in our book.
MOD DECO
The "modern" most often associated with furniture and decor is probably of the midcentury variety. And sure, we love an Eames chair as much as the next person, but what if you mixed modern with something a little different? Say, art deco shapes and patterns filtered through a minimalist, airy color palette. Everything about this look is soft and subdued without losing sophistication — from the texture of the credenza to the fluff of the model's hair to the hits of metallic and sparkling quartz crystal chandeliers mirrored in eyeshadow and highlighter.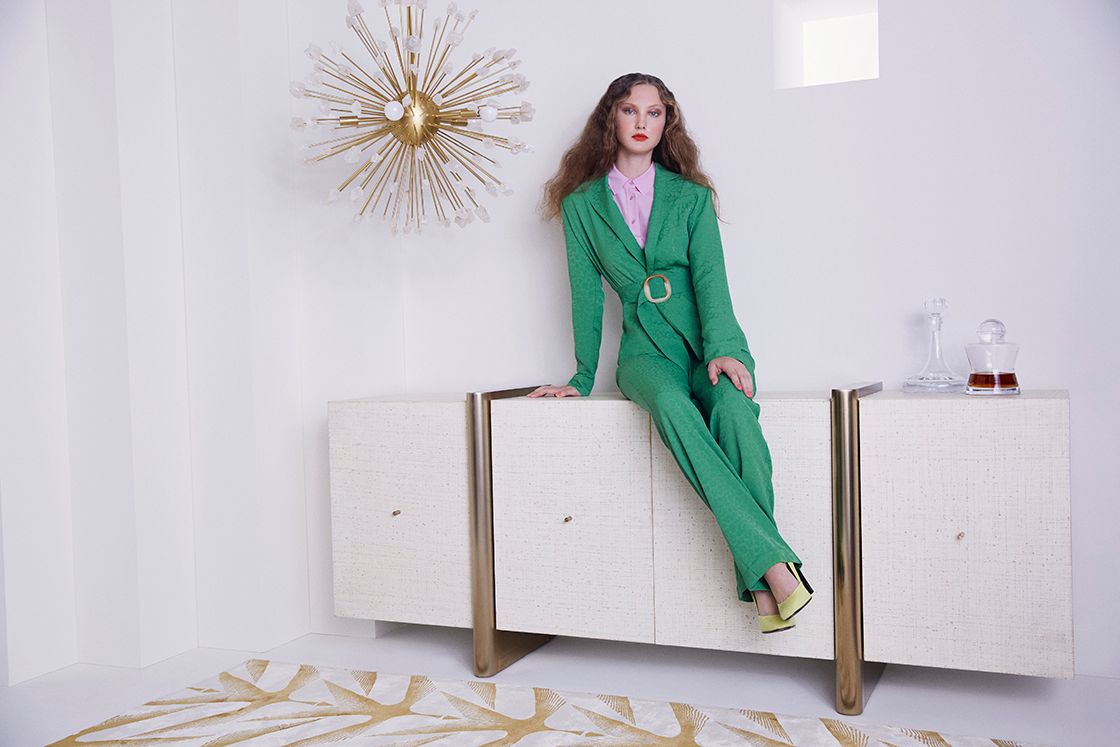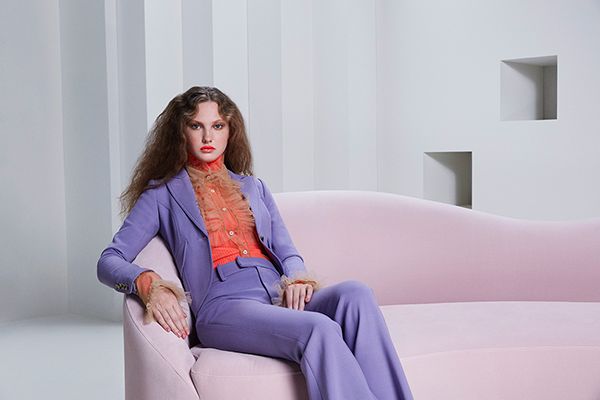 Art deco shapes filtered through a minimalist, airy color palette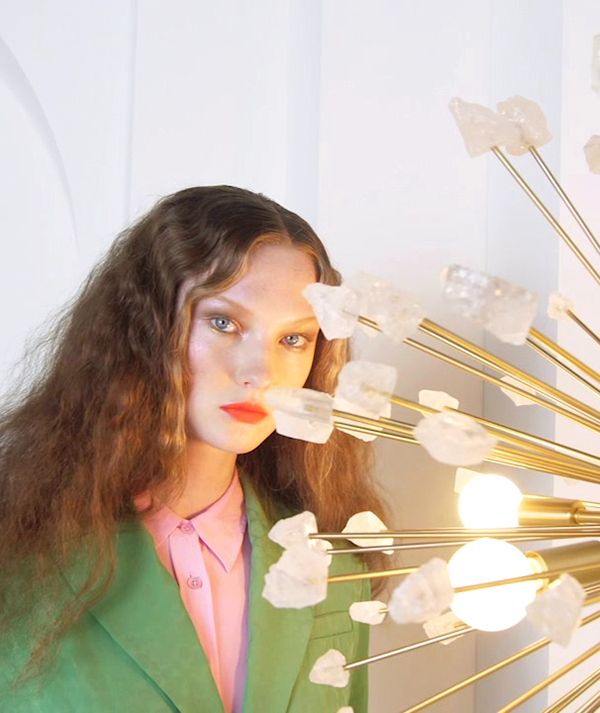 DISCO GARDEN
On the complete opposite end of the spectrum, we've got a look we're calling "Disco Garden." Where "Mod Deco" is soft and calm, "Disco Garden" is bold and loud. It's a lush, sexy mix of floral, metallic accents and animal print, set against dramatic hues of black, blue and burgundy. Combining deep, dark floral wallpaper with a distressed faux zebra hide has the same impact as a makeup look featuring sparkly blue eyeshadow and gold neck paint: The overall effect is raw, glamorous and more than a little bit Studio 54.