Shown during the 25th Tokyo Motor Show on 2 Nov 1982, the NRV-II concept sported a futuristic cockspit set up that, in hindsight, was probably ahead of its time. This boxy sedan sports full-on 80s goodness, with velour upholstery paired with a litany of buttons, a digital dash (or 'meter unit' as Nissan called it) and even primitive driver assistance features and a drowsiness monitor. Remember, this was at a time where it was not yet mandatory to wear a seatbelt in the UK.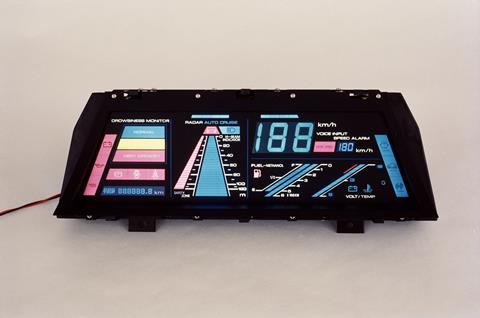 The show car would also preview a UX set up that has become increasingly popular today, with a digital instrument cluster behind the steering wheel and a supplementary screen on the centre console, complete with chunky (!) buttons for things like volume and cursor controls. But this is the 80s after all, so a cigarette lighter is given prime real estate above this screen; priorities were slightly different when it came to interior design back then.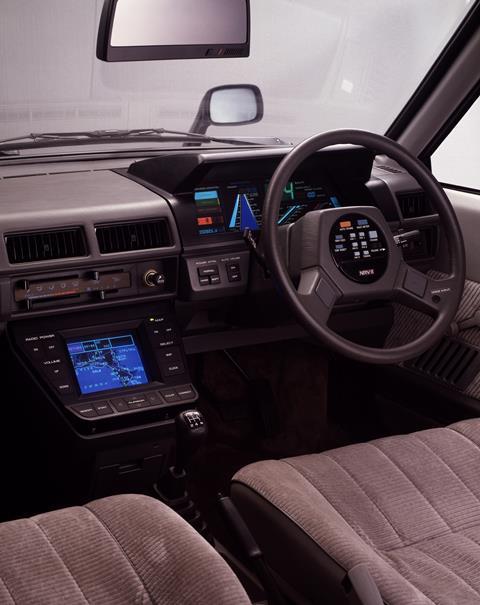 Visitors to the Tokyo show would also have been treated to steering wheel-mounted buttons that control things like audio and cruise control, but rather than being mounted within thumb reach they are instead bang in the centre where, presumably, an airbag would sit behind.
For this concept, the cabin – or at least the user interface – was worlds apart from the exterior which by all accounts did not set the world alight with game-changing proportions. That being said, it certainly caught our eye; an internal exchange between CDN team members included takeaways such as "I want it" and "is that the Millenium Falcon?" 
While the technology on show was merely hypothetical at this stage, the NRV-II was illustrative of a conscious push toward digital cockpits and active safety features. All of this technology can be found in even the most basic of new cars hitting the road today, although the associated user experience remains in question for now. 
Car Design News already sports a hefty back catalogue of concept car coverage, which you can find here. We encourage you to go down that rabbit hole for more inspiration.