OLD TOWN — A developer showed off new plans to replace a pair of two-flats near the Sedgwick Brown Line station Tuesday after neighbors rejected a previous design, saying an apartment building with a glass facade was too modern for Old Town.
Developer Danny Xin, who owns the two-flats at 1449 and 1453 N. Sedgwick Ave., is looking to redevelop the homes into a single, five-story apartment building. He is trying to get a zoning change that would make the project possible.
Michael Ezgur, the project's zoning attorney, presented their plans during a community meeting Tuesday with the Old Town Merchants and Residents Association.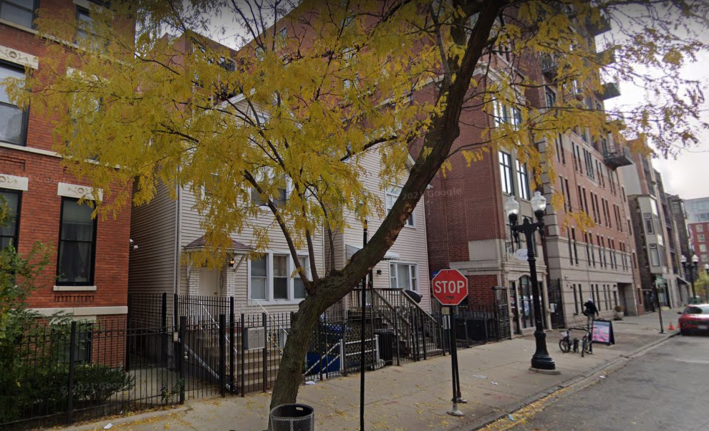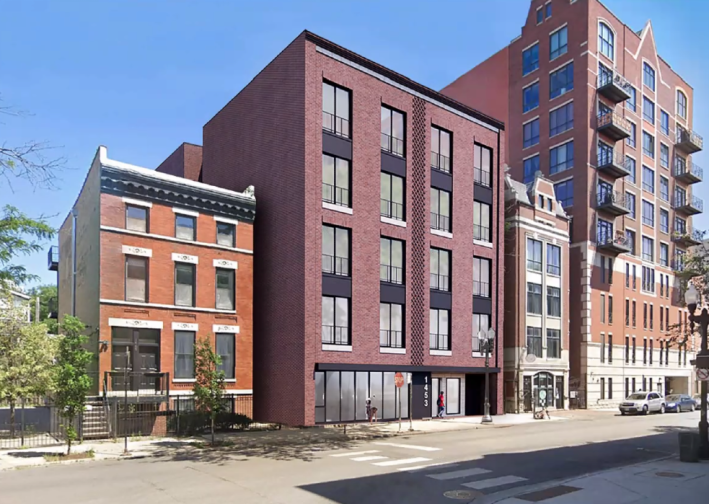 The new building would have 27 apartments: nine studios, 10 one-bedrooms and eight two-bedrooms, Ezgur said.
The site is about 470 feet from the Sedgwick station, so it qualifies as a transit-oriented development, Ezgur said. It would not have any parking spaces, but there would be room for 27 bicycles on the ground floor.
Additionally, five of the apartments would be affordable or rented out at 60 percent of the area median income, Ezgur said.
Proposed amenities include a lobby, package and mail room, shared workspace, patio and a small backyard that's dog-friendly, Ezgur said.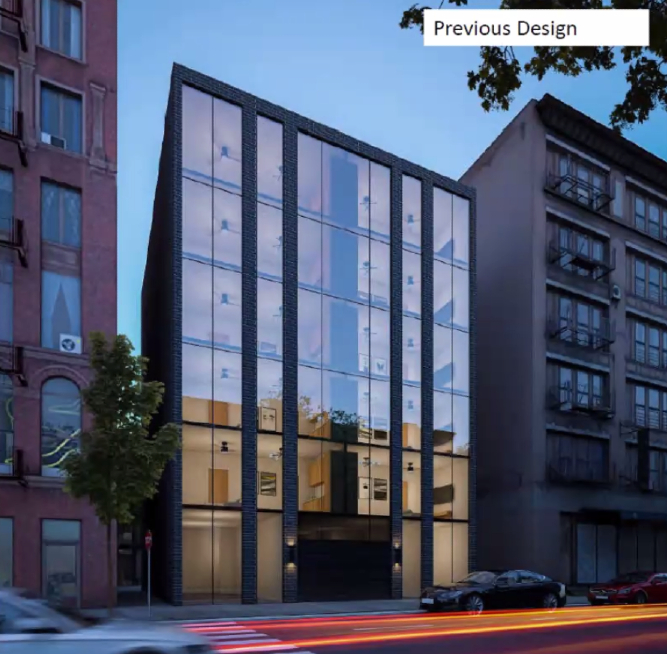 Ezgur's team approached the Old Town Merchants and Residents Association in January 2022, proposing a six-story building, he said. But the neighbors didn't care for its design.
"It had a very modern feel to it, and the overwhelming feedback from the community was that it was too modern for the street," Ezgur said. "It didn't feel like it fit in, and we went back to the drawing board."
Since then, the development team has removed the sixth floor of the proposal and changed its exterior design from a glassy, metal-framed building to a brick building that fits within the surrounding architecture, Ezgur said.
The original plans also included a curb cut on Sedgwick for parking spaces as the lot does not have an alley, Ezgur said.
But the property has a stop sign, CTA bus stop and streetlight in front of it, so members of the Old Town Merchants and Residents Association and Chicago Department of Transportation encouraged the developers to abandon the parking spaces, Ezgur said.
The developers hope to have the project ready for the city's Zoning Board of Appeals in time for its April meeting, Ezgur said. If all goes to plan, they could break ground on the project by the end of this year.
Listen to "It's All Good: A Block Club Chicago Podcast":