He laughs when asked about what work needed to be done to the home, which is listed on the National Register of Historic Places. They've upgraded the plumbing and electrical, refinished the floors and added a new roof over the years. The exterior was painted, "nasty" green shutters removed and the 1970s décor of greens and oranges removed inside.
"We've been doing this since we moved in in 1988," he says. "It's pretty much done now."
With 9,200 square feet, 7,500 of it finished, Linda has a vast canvas to decorate for every season and holiday.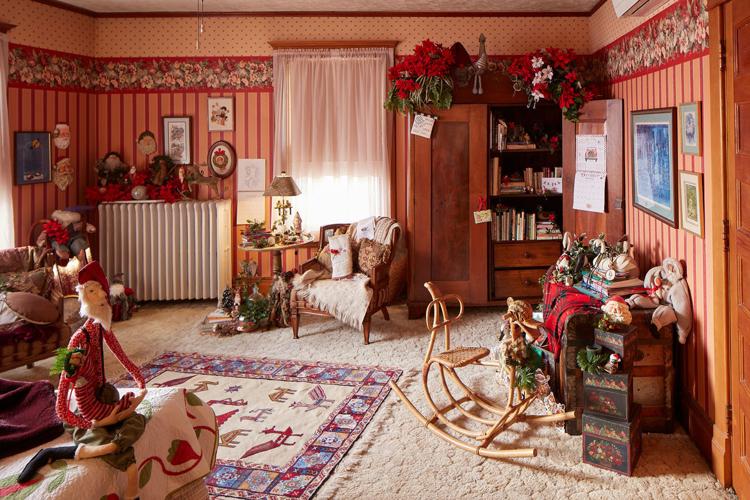 Nothing matches her effort for Christmas, though, with work starting the day after Halloween and continuing until Christmas Eve.
Linda calls herself an eclectic decorator, with no real theme besides lots of red and green.
"Every room is different," she says.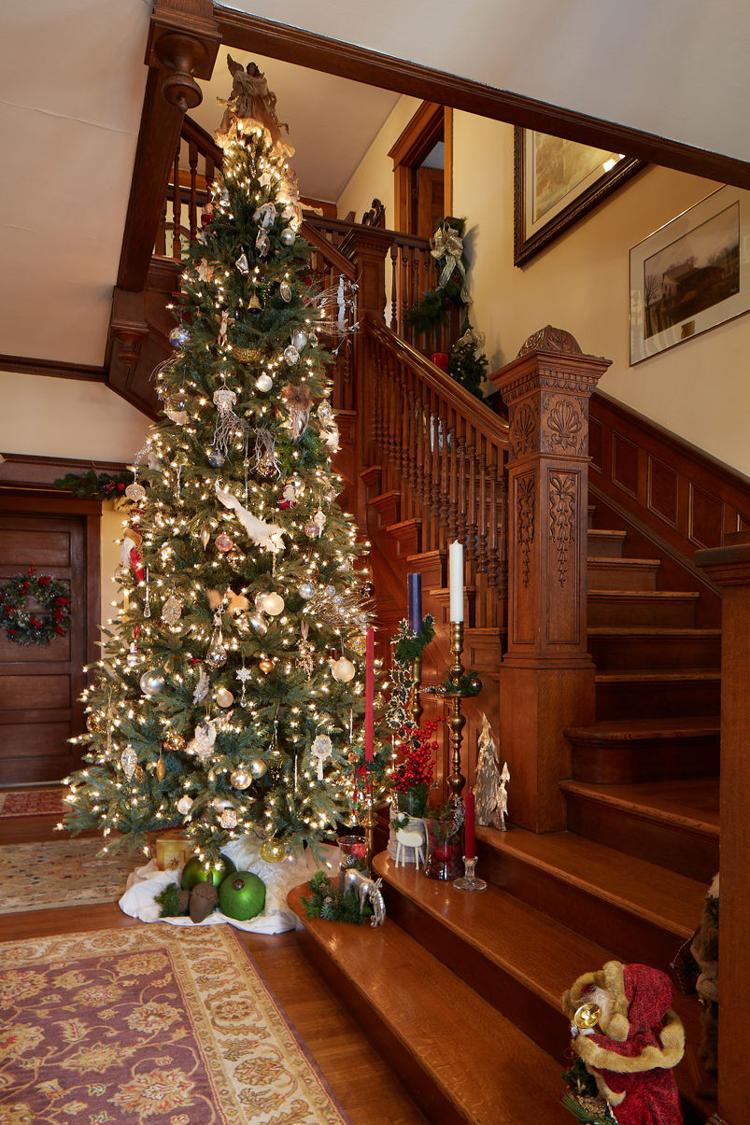 A 12-foot tree in the front hallway dominates but smaller versions can be found in several other rooms. There's a live tree in the family living room, decorated with all things nature. Two pencil trees in the library are dressed with poinsettias, while the tree on the second floor is covered with older family decorations and big old-fashioned lights.
Each of the bedrooms, with names like the "Gone With the Wind" room from the bed-and-breakfast days, also get decorated. Linda said she finally got smart and stored those decorations in their closets. The rest are piled ceiling high on three ping-pong tables in the basement.