A precursor for "Building a Creative Culture" this panel will look at how designers from Mahindra Group and Ford are cultivating a high-performing and creative culture in the world of design, and producing a roadmap to creativity in their studios. 
Car Design News invites you to this Livestream. 
Featured Speaker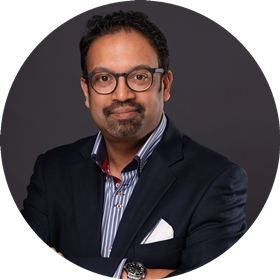 Pratap Bose
Executive Vice-President and Chief Design Officer
Mahindra Group
Pratap Bose is a British Designer, born in Bombay, India. After completing his schooling at the Cathedral and John Connon School, Pratap graduated from the National Institute of Design, Ahmedabad with a Diploma in Industrial Design, specialising in Product Design. Pratap then joined the newly formed Tata Motors European Technical Centre (TMETC) in 2007 as a Technical Specialist. He was a part of the team that established a UK Design presence for Tata Motors. Operating initially from rented design studios in Birmingham and Coventry, Pratap helped in the design and planning of the TMETC UK design studio at the NAIC, on the University of Warwick Campus in Coventry. The Design Studio in the UK became the epicentre of advanced product design projects for Tata Motors and has delivered some award winning and market leading products.
This includes concept as well as production cars. Drawing heavily on the talent from the Birmingham and Coventry area, the UK Design studio is now an integral part of Tata Motors' Global Design Studio network. Pratap and his team have received many awards for outstanding design from the motoring press, and other bodies in India and Overseas, including Auto Car magazine and the German Design Council. In 2018, Pratap was awarded the Chief Design Officer of the Year, by the China Industrial Design Association. In 2021, Pratap was shortlisted as one of five World Car Person of the Year awardees. In June 2021, Pratap joined Mahindra and Mahindra, as the Chief Design Officer, the first time such a role has existed at the Mahindra group. In this role, Pratap is responsible for the India, as well as UK based Advanced Design studio. Pratap and his team of over 100 design professionals work across a range of products from Tractors, Trucks, buses, pick-ups and SUV's. Pratap is an avid modeller, and has a collection of over 65 World War 2, 1:72 scale plastic models, which he creates in his free time.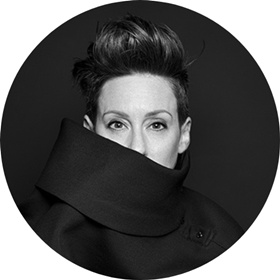 Jennifer Kolstad
Global Design and Brand Director
Ford Motor Company
Jennifer has dedicated her career to shattering paradigms. Mega-scale buildings, boutique business, and CX experiences equally share in human-scaled considerations impacting brand, our connection to place, and predictive user outcomes. Jennifer has expanded the practice of design to include social science, ecology, education, community building and other synergistic core competencies, and is forging opportunity for designers to Think, Make, and Test fusing applied research with the pursuit of design excellence.
Decades of global experience in retail, luxury hospitality, healthcare, higher-education, national security, manufacturing, and workplace validate a collaborative model of practice where one typology advances another. As the 2020 American Society of Interior Designers (ASID) National Chair, Jennifer co-authored a strategic plan ensuring relevance, longevity, and our expanded value proposition as human-experience designers. Today, Jennifer is the Global Design & Brand Director at Ford Motor Company where she is evolving Ford's iconic brand and culture.
Jennifer has appeared to Fortune's 2022 Brainstorm, PBS Newshour, NBC News, and Microsoft Envision, speaking on the future of work. She is a member of the Health Advisory Council at the School of Design and Creative Technologies at Dell Medical School's Design Institute for Health at UT Austin, has presented at the ANFA/Salk Annual Conference, IDEC's Annual Conference, and The Design Museum Everywhere Innovation Summit. Jennifer has been an invited keynote, lecturer, and juror at the Darden School of Business, Utah State University, UT Austin, University of Michigan, and National ASID SCALE Conferences. Jennifer achieved a Master of Architecture degree from Illinois Institute of Technology (IIT) and was a recipient of the SOM Graduate Fellowship. Prior to Ford she designed at SOM, Gensler, HKS, and ALDAR in the United Arab Emirates. She has been published in Metropolis, Interior Design Magazine, Architectural Digest, House and Garden, Great Lakes Design, D Home, PaperCity, and Healthcare Design.
Register now
Keep up with more CDN broadcasts and events on the future of interiors and car desiGN