Dressed in their finest attire, hundreds of guests walked into Green Acres Baptist Church Crosswalk Center for the annual Texas Rose Festival Ladies' Luncheon, mingling with members of the community, as well as past and present queens and courts. They were all eager to hear from this year's guest speaker, lifestyle expert and interior designer Danielle D. Rollins.
Allison Saar, who serves as Assistant to the Texas Rose Festival President, welcomed attendees, and Pam Chesley provided the invocation before lunch was served.
As guests took bites of their dessert, Jennifer Hines, Tyler ISD Chief Communications Officer, served as moderator while seated on a couch next to Rollins as she spoke about the best way to make one's house a home.
"I am very practical with my design approach," Rollins said. "When you hire me as your interior designer, you get your look. It's all about self-expression."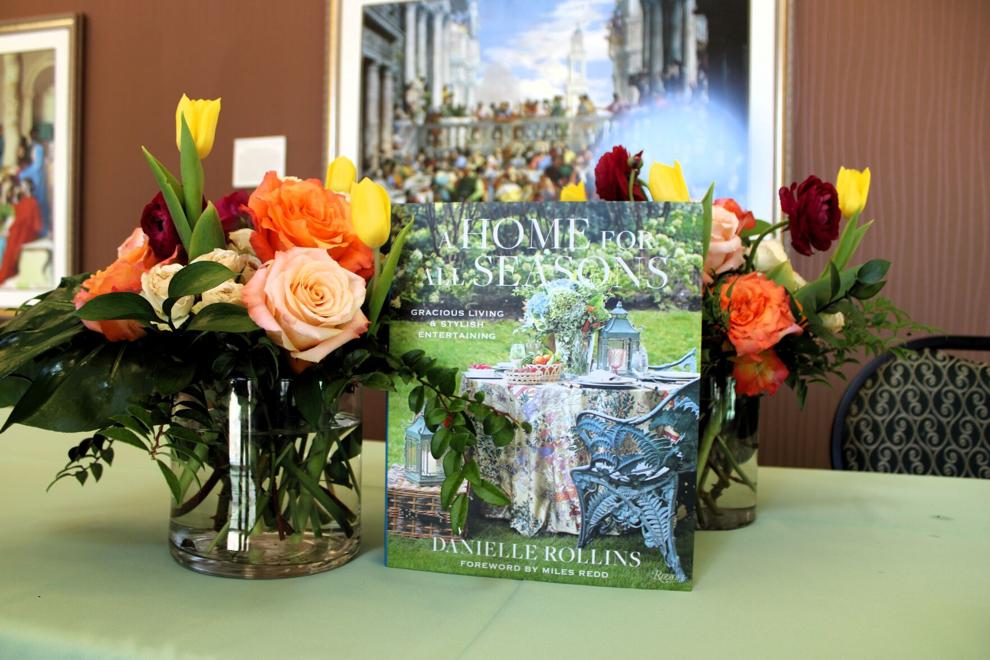 The founder and creative director for Danielle Rollins Interiors is an outspoken advocate of women's issues and women's rights, and innovative entrepreneur who believes in giving back. She currently lives in Palm Beach, Florida, where she focuses on residential and commercial interior design and gardens.
"Helping people find their own self-expression, something that makes them happy, something that brings them joy, it's something that I enjoy very much," Rollins said. "Self-expression is such a wonderful thing."
The designer is also a bestselling author with "A Home for All Season: Gracious Living & Stylish Entertaining" and "Soiree Entertaining with Style." She has also been on Luxe Magazine's 'Gold List' for several years.
Known for her effortlessly elegant designs and the ability to take any space and see beauty right away, Rollins' objective as a lifestyle expert and interior designer is to make sure people love their home and want to spend time in it.
"I often do what I refer to as the 'barefoot test'," she said, "I want to be able to take my shoes off and connect … with the home."
One of the tips Rollins shared was the magic of the number 12, as it's an ideal number of colors to use in your home to make the space flow. One may start with four colors in one room and then take it throughout the house layering and adding colors out of those 12.
"There's really not a way to make a mistake," she said. "It's all about finding a way to make it your own."
With anything and everything that goes into the making of the Texas Rose Festival, Rollins respects the time and effort behind the visual representation of the annual historic event.
"I think design is design," Rollins said. "I think no matter what you're designing, there's always a sense of creativity and passion and I think that there's that love of what you do, it just can't be denied."
Back in West Palm Beach, Rollins recently launched a retail concept called 'POP West Palm', which allows artisans and design talent — from home, fashion, jewelry and lifestyle — to be showcased in a pop-up space.
"We're just blessed to be able to all come together and celebrate women and have fun learning about decorating and just all those small things in life that make life worth living," Hines said.
As moderator, Hines felt Rollins was down-to-earth and had great stories to tell.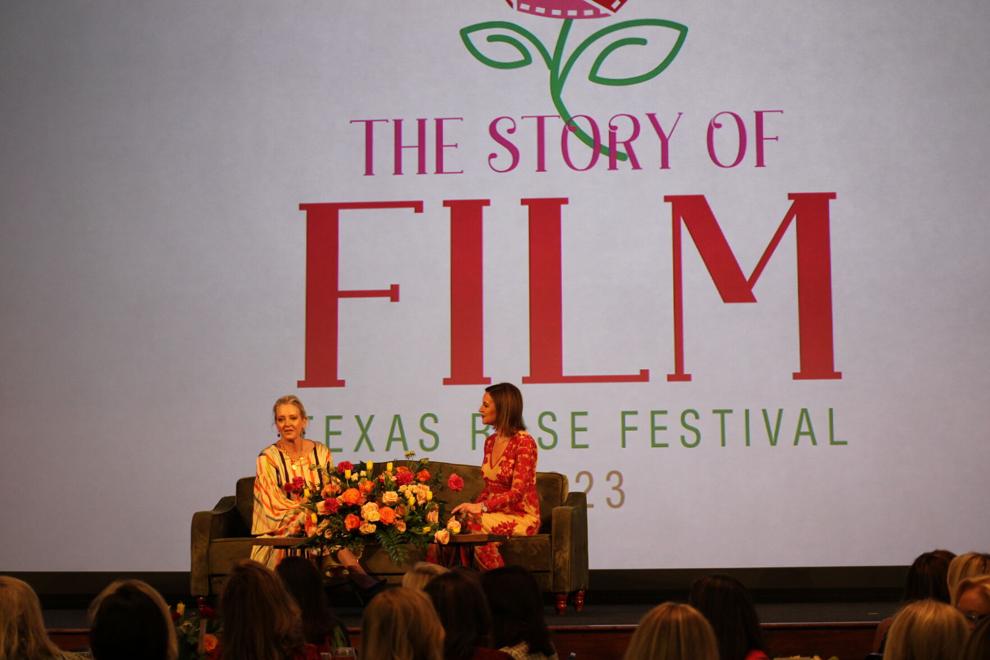 "She was wonderful to interview… and I think the audience really liked her," Hines said. "We got to learn all sorts of great tips when it comes to decorating your home, making it feel like a home instead of a house and then also about entertaining and just all the different tips and tricks that you could do."
Growing up in Dallas, Rollins has been familiar with the Texas Rose Festival her entire life. She also has ties to East Texas.
"To get to come back to Texas is always a thrill and to be with this many dynamic and exciting people that really, really embrace tradition is so much fun for me," she said. "Being able to be invited here… it's a once-in-a-lifetime opportunity and experience."
Whether it's through one's home, an extravagant dress or a well-thought-out event, Rollins feels the design behind Texas Rose Festival is a translation of love for the community.
"I think it's very, very evident here that people are very proud of their city," she said. "It really shows."
To see more of her work and shop online, visit danielledrollins.com.