Looking to decorate your new home and seeking thematic inspiration? Search no more. We're covering 8 interior design styles that are popular in modern homes. In reality, practitioners blend different elements from several decorating styles together, but it's crucial to identify the core aspects of each one.
Obviously, there are interior design styles beyond the 8 types outlined below, but I wanted to focus on the major schools that are currently in vogue. I will keep this list updated every year – removing those that may have fallen out of favor and adding new ones. Also, if you're looking to add a new piece or two to your home, check out our main store where we always curate our catalog for the newest interior design styles.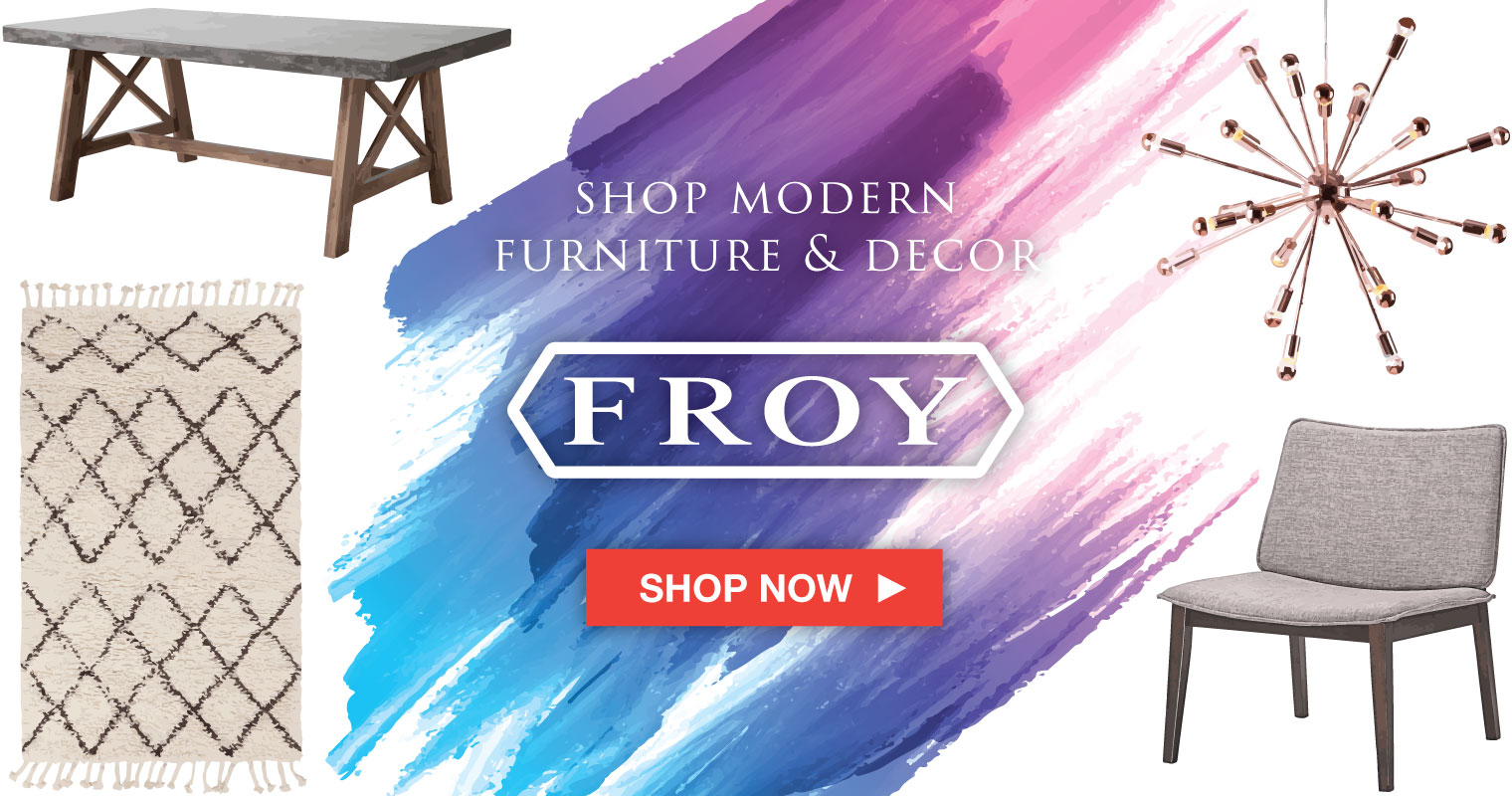 Where we can, we made collections for the following interior design styles to simplify your shopping. I'm also creating a series of guides on how to achieve each look in detail, with inspirational images, furniture and decor recommendations, and more! If you want to be updated on when these new guides are available, don't forget to subscribe. 🙂
Note: This post has been republished on 3/16/2016 with significant updates, including new photos, in-depth descriptions, and replacement of two interior design styles to reflect recent trends. Originally published on 12/15/2014.
1. Mid-Century Modern
The mid-1900s produced some of the most iconic pieces in modern design. It is characterized by refined lines, minimalist silhouettes, and natural shapes. From Saarinen, Niemeyer, Eames, Noguchi, Jacobsen and beyond, the mid-century modern masters defined creative ways to use new materials like molded plastic, plywood, and aluminum in industrial design. Its pieces are highly versatile and can complement a myriad of design styles.
Check out my Mid-Century Modern Design Guide to learn how to get the look for your home. As mentioned in the guide, I would recommend mixing in elements from other design styles to keep your home looking fresh. A purist approach when decorating a mid-century modern home can make your interior design look a bit passé.
For your shopping and inspiration needs, the Mid-Century Modern Furniture collection offers curated pieces matching this aesthetic. Most of the products found at DWR and Design Public are mid-century modern exemplars.
2. Industrial
This is a look that hearkens back to the turn-of-the-century industrial era. It emphasizes liberal use of exposed steel with distressed wooden elements, frequently complemented by exposed brick walls. The modern variant commonly includes copper-tone accents. In terms of general feel, industrial decor is often rustic and mature.
I wrote a guide on Industrial Decor Ideas and Design, where you can learn how to furnish your home with this look. A notable point from this post is that industrial decor ranges from modern rustic with cleaner lines to rugged vintage with elaborate ornamentations. Depending on your tastes, you can opt for a lighter, chic look or a darker, antique design.
Explore the Industrial Furniture collection to shop for rustic coffee tables, tufted Chesterfield sofas, and other essential industrial modern pieces. Restoration Hardware is a go-to source for higher-end industrial designs.
3. Nautical
Warm, relaxing, and positive. Nautical decor (also referred to as coastal or cottage decor) reflects the New England beach house spirit. This interior design style is based on white or sand colored foundation, with blue as the primary accent color.
Material-wise, nautical decor incorporates unfinished wood in its tables or chairs, combined with chic linen upholstery for your lounge seats and sofas. Your options for decorative accents are many: seashells in clear jars, jute ropes, rowing oars, sailboats, navigational maps, and more!
Our collection for Coastal Furniture and Decor includes a sampling of cottage-inspired designs. Pottery Barn and Pier 1 are great sources for furnishings that fit this trend.
4. Scandinavian
An off-shoot of the mid-century modern movement, Scandinavian design introduced a popular minimalist look to the interior architecture field that lasts to this day. Although most people associate it with IKEA (I've covered stores like IKEA in the past), there are a variety of subset looks within Scandinavian design itself.
Featuring gentle contours, playful accent colors, and a balance of engineered and organic materials, Scandinavian furniture are simple, contemporary, and functional. Many Scandinavian designs employ Bauhaus principles and is characterized by fluid lines, focus on object proportions, and populist appeal. A great majority of Scandinavian interiors use white with gray tones as the foundation colors.
To get this clean, versatile aesthetic in your home, browse our curated collection of Scandinavian Furniture. Scandinavian Designs carry many original Scandinavian products, as does obviously IKEA.
5. Bohemian
Bohemian decor captures the carefree and adventurous spirit of the avant-garde lifestyle. It features creative application of rich patterns and vibrant colors, especially those with red or purple tones. The key is to carefully present a purposefully "messy" look. Layer on textiles (throws, pillows, rugs, tapestry) for a warm ambience.
When furnishing, look for pieces that possess ethnic or nomadic vibes. Moroccan, Southwestern, or tribal-inspired designs are currently trending. Composition-wise, boho chic loves textile, wood, animal hide, and metallic accents.
To get this look, check out our collection for Bohemian Furniture and many complementary decor. Anthropologie and sister-store UO Apartment are two of the best affordable resources as well.
6. Farmhouse
Farmhouse decor is a modern approach to cabin-inspired interior design. Mostly transitional in nature with some traditional elements mixed in, farmhouse aesthetic should transport your imagination to French Provence. Source some dried lavender bunches and other greeneries – careful arrangement of vases and planters will really stylize your home.
Farmhouse furniture are characterized by distressed wood and upholstered linen. Color-wise, it is similar to nautical decor with mostly white and beige base colors. Orthodox rules dictate that accent colors should be something similar to turquoise or light yellow, but I find it better to introduce some brighter colors for some pop and definition.
To shop this style, we have a rather new Farmhouse Furniture collection on our store with matching decor. Pottery Barn sells a lot of pieces in that white and chic farmhouse style. I also find Zara Home to carry suitable pieces for farmhouse decor. For the high-end option, you can check out Arhaus.
7. Urban Modern
Urban interior design stems from the modern designer lofts in the major cities. Taking cues from its cosmopolitan environment, urban modern is a fusion of various opposing and complementary traits. Minimalist modern, glamorous chic, ethnic heirlooms, and edgy experimental designs all collide in a distinctively 21st-century setting.
Larger furniture (sofas, beds, etc.) tends to be uniformly sleek with low-profile. Feel free to bring home trailblazing modern furniture designs. Decorative accents (pillows, mirrors, end tables, etc.) in urban decor often demands artistic and creative expression – add some elegant geometric designs, or vintage items with traditional embellishment.
Our Urban Furniture section has a mix of furniture and decor that you can shop or draw inspiration for this look. However, try to pick bits and pieces from different stores. CB2, West Elm, and Room & Board are great starters.
8. Shabby Chic
Shabby chic decor emphasizes vintage elements to recreate the antique flea market look. The furniture are characterized by their aged appearance, with distressed wood composition covered in sanded milk paint to show signs of wear and tear.
Decorative accents for shabby chic decor should be soft and opulent, often with an affected feel, in order to bring the overall interior design to a contemporary standard. Generously introduce linen textiles for added style. Though orthodox shabby chic colors are white, ecru and pastel, don't be afraid to apply some vibrant colors.
Bella Cottage sells this style, so have a look. Larger retailers servicing this style include Rachel Ashwell and Arhaus.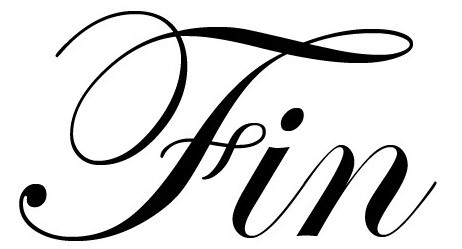 That's a wrap for the popular interior design styles! Hope this was helpful in getting you started in your project. Remember that the best interior architects will frequently bridge different styles together, so liberate your mind and approach your design from creative angles. Let me know what you think!