DESIGN DISPATCH
Our daily look at the world through the lens of design.

BY THE EDITORS

September 08, 2023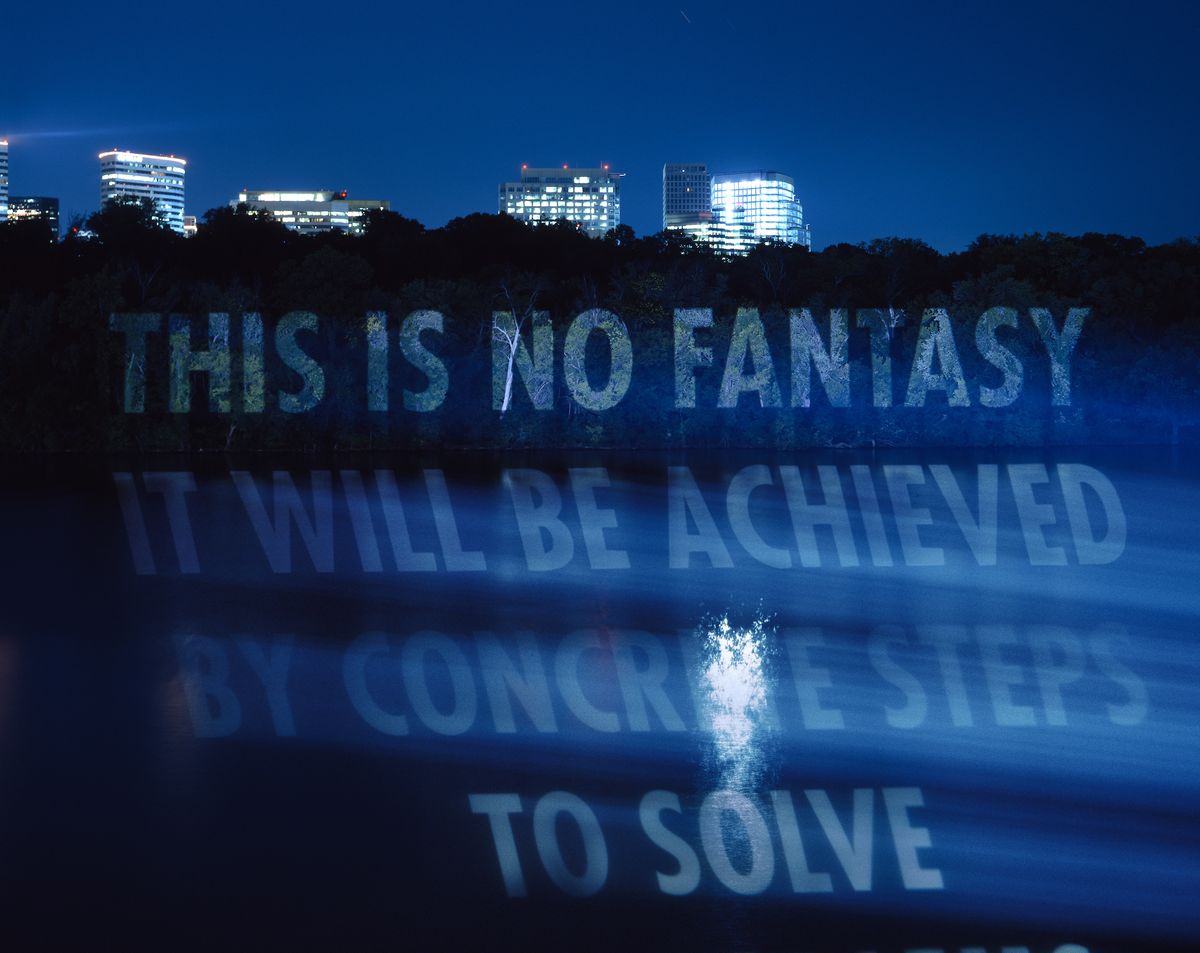 The Design Dispatch offers expertly written and essential news from the design world crafted by our dedicated team. Think of it as your cheat sheet for the day in design delivered to your inbox before you've had your coffee. Subscribe now. 
Have a news story our readers need to see? Submit it here
Jenny Holzer Shares Democratic Wisdom on the National Mall
In 1963, John F. Kennedy established the Art in Embassies program to commission artworks for display in United States government buildings worldwide, from Lisbon and Addis Ababa to Geneva and Yerevan. Its artist roster speaks for itself: Sanford Biggers, Nick Cave, Maya Lin, Hank Willis Thomas, Titus Kaphar, and Carrie Mae Weems have all participated. To celebrate its 60th anniversary, the National Mall will transform into a sweeping canvas for Surface cover star Jenny Holzer to broadcast famous quotes about democracy by such historical figures as Aristotle and Martin Luther King Jr. on the Hirshhorn Museum and the Smithsonian's National Museum of American History.
Holzer's projections, which she titled "The People," will launch at dusk on September 17 and run for five days. The National Mall is an apt site for her intervention—it has historically hosted inaugurations and landmark public protests, including the milestone Civil Rights March on Washington, which also recently celebrated its 60th anniversary. Though a multitude of Art in Embassies artists, including Holzer, have criticized the U.S. government in some capacity, the program "doesn't try to stifle artists from responding to [current social] issues," says Alexis Rockman, who participated in the Geneva program. "And I give them credit for that." —Ryan Waddoups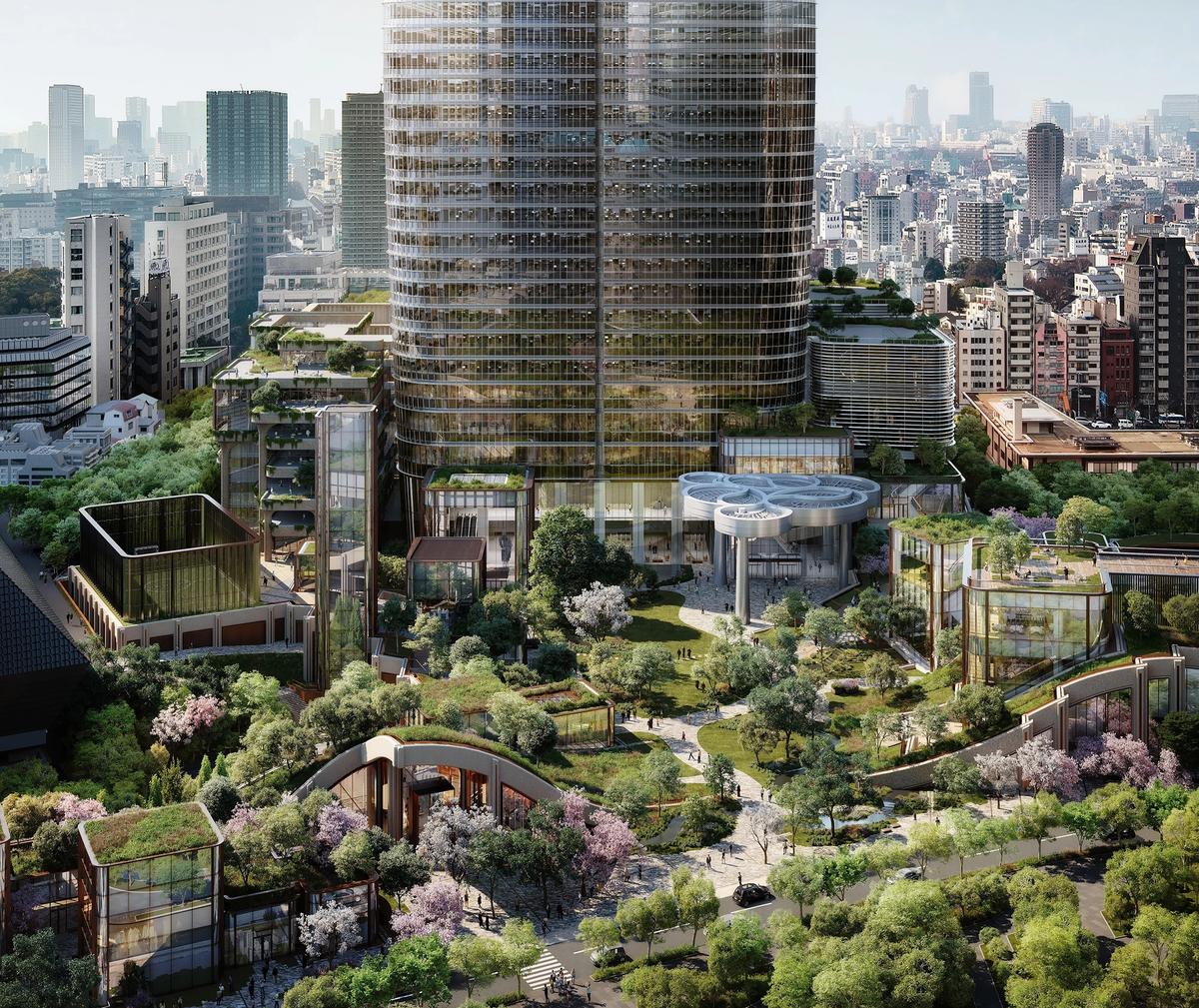 Pace is planning an outpost in Tokyo as Japan loosens tax laws to attract art dealers.
Next spring, Pace Gallery will open its eighth global location in Tokyo's new Azabudai Hills development on three floors in a building designed by British architect Thomas Heatherwick. Mori Building, owner of the Mori Art Museum, is building the mixed-use urban park that will also feature cafés, bookstores, and the Mori Museum's Azubadai gallery. Favorable changes in Japanese tax laws and the success of Pace's Seoul gallery influenced the decision to expand to Tokyo. The recent launch of Tokyo Gendai, Japan's first major international art fair, further underscores the growing interest in the country's art market. Pace, which already represents several Japanese artists like TeamLab, is planning to explore new partnerships and cultural trends unique to Japan.
WeWork's interim CEO is negotiating nearly all of its leases in an effort to stay afloat.
David Tolley, WeWork's interim CEO, is spearheading a global renegotiation of the embattled co-working company's leases to cut costs and focus on profitable locations. This comes after WeWork warned of bankruptcy risks due to mounting losses and a shrinking cash reserve, which dropped to $205 million in June from $625 million in mid-2022. WeWork's market cap has also plummeted to $200 million, a steep decline from its peak of $47 billion. To maintain its New York Stock Exchange listing, the company executed a 1-for-40 reverse stock split, boosting its share price above $1. Tolley, experienced in private equity and restructurings, insists these aggressive moves will secure WeWork's future and adapt to market conditions.
Renzo Piano will design the Center for Arts and Innovation's campus in Boca Raton.
Renzo Piano Building Workshop is slated to begin work on The Center in South Florida this October, aiming for a groundbreaking in 2025. The Center, located at the northern end of Mizner Park in Boca Raton, aims to be a one-of-a-kind cultural venue with flexible program areas, STEAM educational facilities, and a lab for entrepreneurs. The project received strong community support, with tens of millions of dollars contributed to kickstart the initiative. The firm was selected from a list of 22 firms, narrowed down to ten finalists.
The University of Houston is gearing up for a sweeping landscape redesign by 2027.
The University of Houston is preparing for its 2027 centennial by investing $35 million in a comprehensive landscaping project led by OJB Landscape Architecture. The centerpiece will be Centennial Plaza, a multi-purpose gathering area in the campus's historic core, designed for ceremonies, athletic events, and community gatherings and that will feature shaded seating areas and plantings. OJB will also redesign University Drive and various gateways, incorporating sustainable landscape and stormwater management features. The project aims to make the campus more pedestrian-friendly, complete with outdoor "rooms" with public art and dining spaces. Construction is set to begin in 2024 and wrap up by 2026.
New York City is enforcing newly tightened regulations on the short-term rental market.
New York City is enforcing new short-term rental regulations, requiring Airbnb hosts to register and meet specific criteria, including staying in the home during the rental period and limiting guests to two. The city's Office of Special Enforcement is collaborating with platforms like Airbnb and Vrbo to verify host registrations. As of late August, only 257 out of 3,250 applications received approval, potentially leading to the removal of thousands of listings. Airbnb, which unsuccessfully sued to block the law, calls it a "de facto ban" that will hurt New York's tourism industry. The city argues the regulations will help alleviate housing shortages. Airbnb has stated that reservations checking in on or before December 1 will not be canceled, but all bookings starting December 2 will be, and guests will receive refunds. Hosts will have their listings converted to long-term rentals if they allow bookings of 30 days or more.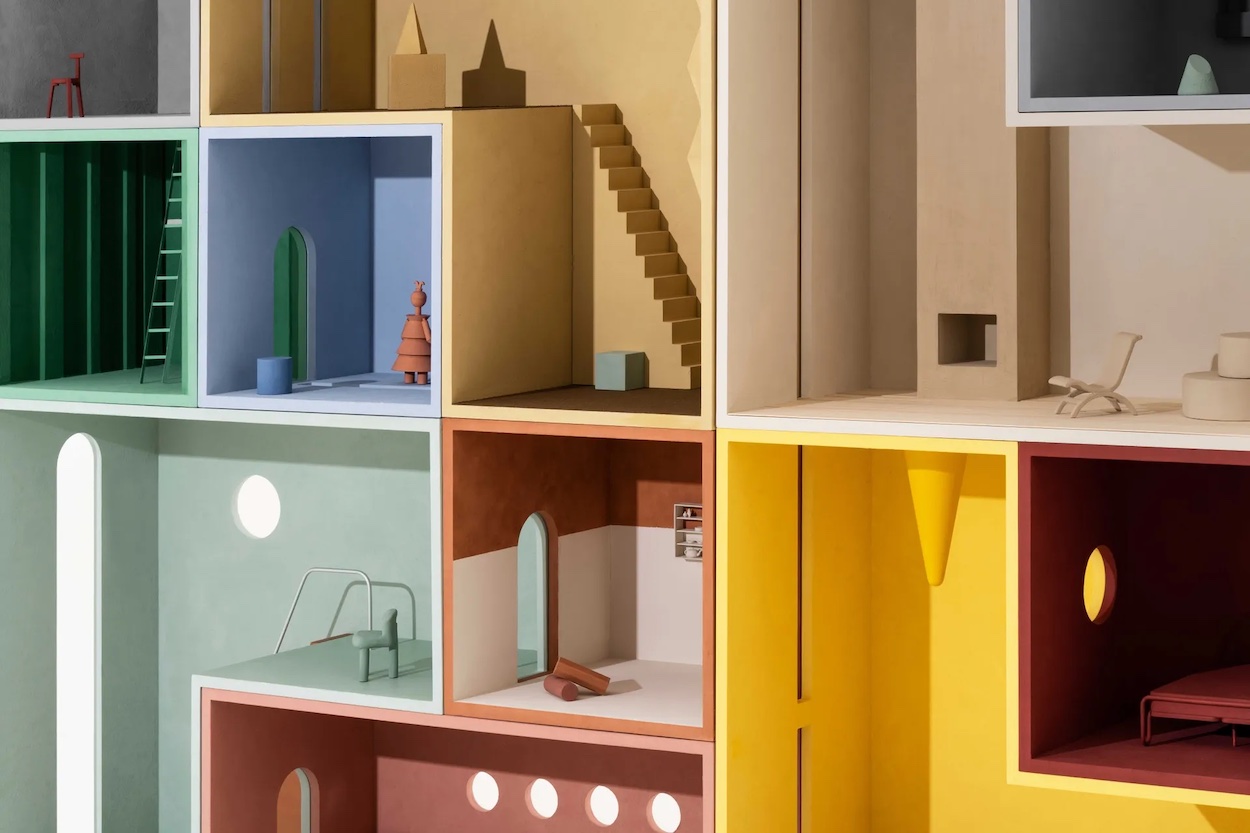 Today's attractive distractions:
This specially designed dollhouse shows off new paint colors by Matteo Brioni.
Plunging in a public pool in Paris reveals an intimate view of the French psyche.
This experimental archaeologist tested out Stone Age living on the Thames.
Listening to Taylor Swift reminded this prisoner about the world he left behind.
All Stories


Previous

Next