The dictionary defines collide as, "something that comes together with solid or direct impact". We call it Juliet. Featuring thoughtful design from interior guru Jeremiah Brent, this Culver City hotspot is the quintessential French experience from plate to seat. A seasonal and seafood focused menu fueled by classic French techniques coupled with European modernist interior cues, below, discover how Juliet is transporting diners to Paris—minus the plane ticket.
And before you dive into the story, make sure to check out what our Inspectors said about the food here.

Rohan Talwar, Owner
Founder of IB Hospitality, Rohan Talwar is the newest restauranteur to take Los Angeles by storm. Already with Norah, an eclectic American spot in West Hollywood, and Margot, a Mediterranean focused restaurant with a market-driven menu under his belt, Talwar is hoping to bring the flavors and romantic vibes of Paris to the City of Angels.
What is the goal with Juliet?
To establish ourselves as a beautiful neighborhood spot, and create a destination that can continue on for years.
You've said that Juliet is a "more modern take" and that it's "Parisian", and not a "French" restaurant…so how would you describe it?
When people think of French restaurants, they immediate think of really heavy food. Juliet isn't that. It's distinctly Parisian, and represents how people in Paris are dining today; which is not dissimilar from how people dine in Los Angeles – hyper seasonal, vegetable and seafood focused menus, and a big emphasis on wine. You never walk by a restaurant in Paris without seeing wine on every table! We wanted Juliet to have that feeling as well.
How has your approach to hospitality shifted since your first restaurant, Ellipsis?
It both has and hasn't. The goal has always been to provide hospitality above all else, in a manner in which we would treat people in our own homes. We have been committed to this idea since Ellipsis, and will continue to be. What has changed is developing a fine tuned understanding of the needs of the clientele and balancing that with our creative vision.
You've worked with interior designers before—why is design such an important component to you in relation to dining? What does Juliet's decor say about you and the restaurant?
To me, the way a space feels is equally as important as the food, beverage and service in any dining experience. Bringing in a designer who could interpret a space with an authentic approach has been very important for each of my four restaurants. The goal has always been to create beautiful, elegant and inviting spaces. Having worked with incredible talents such as Thomas Schoos and Jeremiah Brent has made it a lot easier to achieve that goal. Juliet feels both like a little piece of Paris and an extension of my living room.
You have an extensive champagne offering on the menu? Why?
Champagne is one of my life's greatest passion!. It was important for me to show how delicious and versatile it really is, as well as how approachable it can be from a pricing perspective. We have an amazing selection of what are commonly known as "growers". To me, these vignerons are the antithesis of the large houses, and it's always disappointing for me when restaurants don't offer champagnes like this by the glass. Each time you come in, you can and have an incredible glass such as the Savart L'Accomplie (my favorite producer), which is hard to find in general, let alone available by the glass. Guests are really appreciating these offerings, not to mention how well champagne goes with our food!
What is your current favorite dish from the menu?
I'd have to say the tartar et caviar. It's a really clean and fresh dish with a delicate richness that one would expect from really good caviar. This dish is a great example of our impeccable sourcing and the technique of our chefs. It really encapsulates the Juliet approach to cuisine.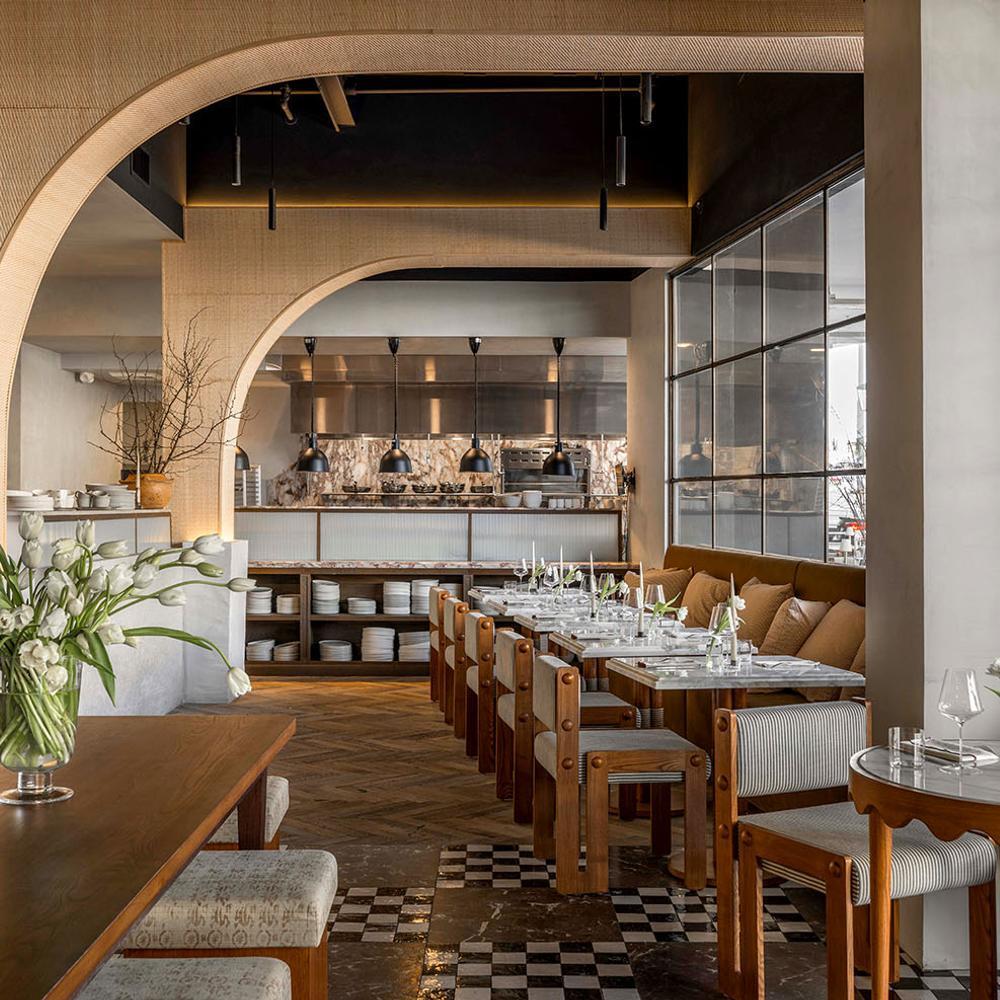 Shade Degges/Juliet
Michael Williams, IB Hospitality chef and culinary director; Jason Gonzales, chef
Inspired by a research trip to Paris, the menu at Juliet revolves on light and refined tones, with an "elegant simplicity" that the pair experienced through their travels. What puts Juliet's dishes over the top, however, is the emphasis on utilizing seasonal and local ingredients from California farms—resulting in a menu that's equally fresh and tasty.
What was the starting point/inspiration behind the menu?
Mike: The inspiration came from a research trip that we took to Paris. The overarching theme for me was lightness—nothing too heavy, but rather light and refined. This elegant simplicity was pervasive throughout our travels. 
Jason: The menu ideation and creation was very much a collaborative effort, in which everyone on our team, including our CDC Jasper Ramirez had an influence on the final product. 
When we find a product or individual ingredient that we really enjoy and want to highlight, we first see where that fits on the menu and how we can build it out to show the ingredient the respect it deserves.

What was the first dish you knew you wanted to put on the menu?
Jason and Mike: The Tarama. It felt like this dish tapped into the experiences we had at the various restaurants we visited during our research trip to Paris, and we knew we wanted to have something similar on the menu. The vegetables are presented in a very clean manner, and served with a dip that has a lot more depth than what meets the eye.
Mike: Carrying over into the concept of elegance and simplicity, the tarama plate is beautiful because the radishes are beautiful. After plating the radishes, we add the tarama and put a dill oil on top that is so rich in color, topped with trout roe, which really gives the dish a pop. When you highlight the natural beauty of the products, that is what makes the dishes so pretty.
What ingredient(s) are you hoping to shine a light on?
Jason: With summer in full swing, it's the best time to highlight our local California farms. One of my personal favorites right now is the summer squash because of its earthy flavor and versatility.
Favorite drink of choice from the wine list? Favorite food pairing with it?
Jason and Mike: One of our white Burgundys with the chicken liver tartlet—the depth of flavor in this dainty dish is perfect to pair with wine. One in particular that's on our wine list now is the 2019 Armand Heitz.
What is your current favorite dish from the menu?
Jason and Mike: The chicken liver tartlet! The balance of flavor, execution and consistency in this dish encapsulates what Juliet as a concept really is.
What can we expect to see next?
Jason: A tomato dish. Something that really highlights the clean and simple flavors of the tomatoes.
Mike: Agreed. Good tomatoes are finally in season, so we are excited to play around with heirloom tomatoes and find a home for them on our menu.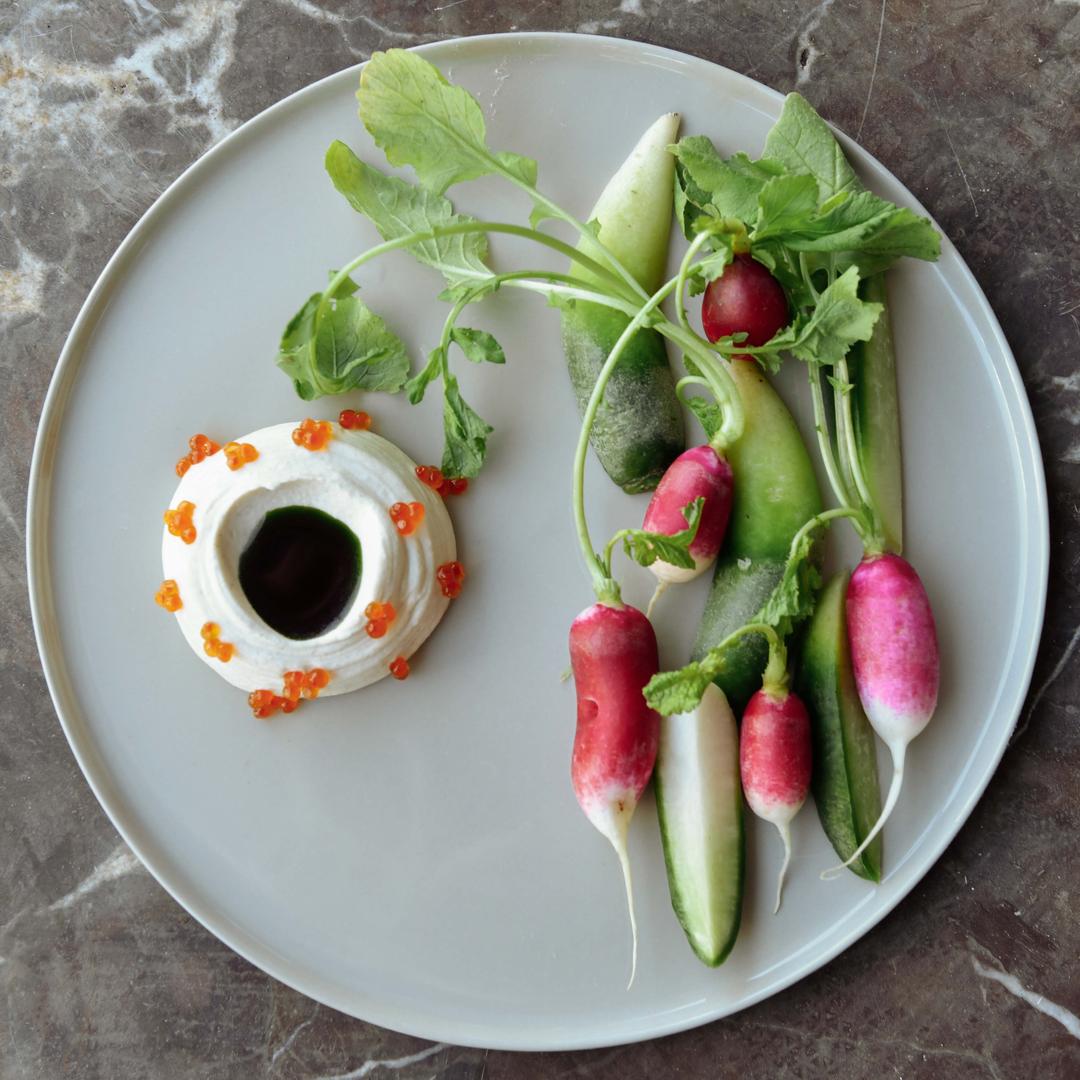 Liz Barclay/Juliet
Jeremiah Brent, Interior Designer
From residential to retail projects, Jeremiah Brent is a familiar name to the world of interiors. Known for his ability to connect people to the spaces they live in, the AD100 (Architectural Digest's list of top professionals in the architecture and design industry) interior designer focuses on intentional and forward-thinking spaces. With Juliet, Brent hopes to bring that same philosophy into the world of gastronomy, all the while making it look nothing like Los Angeles.
Why did you want to make Juliet your first restaurant project?
The challenge that interested me the most with Juliet was bringing the intimacy of the street-side cafes in Paris to Los Angeles. It was rooted in the idea of creating a timeless dining experience that could be as casual as an afternoon aperitif or as sophisticated as an evening dinner with loved ones.
What I love about Rohan is his intricate attention to detail– there's an equal level of dedication to perfecting the experience, ambiance, and menu.
What was your starting point with the design?
We began with the same exercise we go through when designing a home—the restaurant was crafted around the moments we imagined people having within the space.
How did the menu influence your designs?
There's a playful sophistication to Juliet which I adore. The duck confit "cigars" is a very sophisticated dish, but in this setting feels fresh and contemporary. It's taking Parisian food and giving it a twist which is the same thing we wanted to do with the interiors.
How did you create a space that promotes having a good time?
It's all rooted in connection. At the end of the day, that's the only thing that matters to me and to the projects that we work on at Jeremiah Brent Design. I'll never forget the first time I sat in Juliet having dinner—across the room, there was a table of grandparents and family in tears while making toasts and celebrating each other. There's nothing like creating spaces that house these kinds of special moments.
Desert island must haves from the restaurant?
The duck confit cigars and Le Sage cocktail.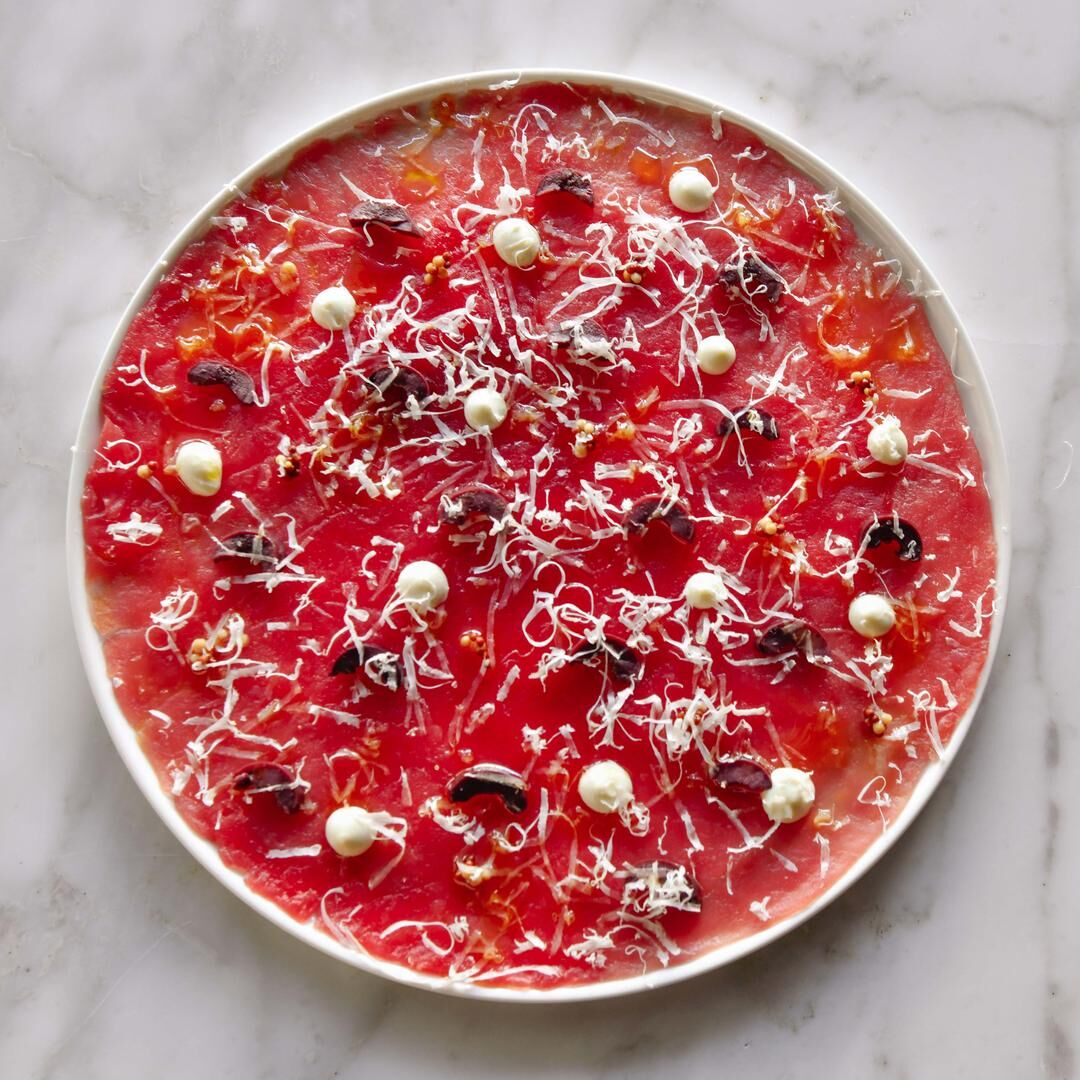 Liz Barclay/Juliet
Hero image: Shade Degges/Juliet