An Animal Crossing: New Horizons player shows off the outdoor bakery they made, another example of the ongoing creativity of the game's fanbase.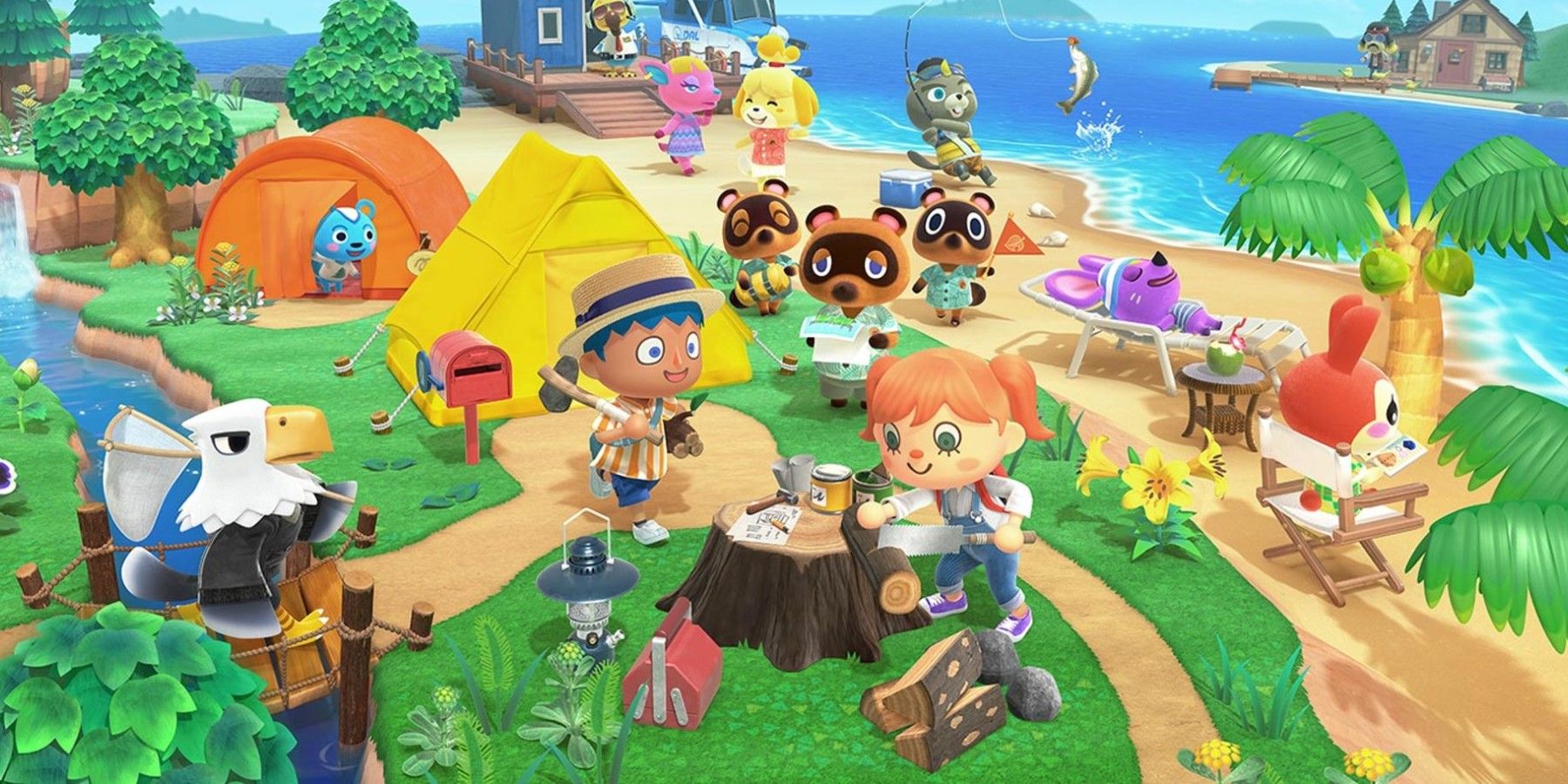 Anyone wanting to check out cool new creations in Animal Crossing: New Horizons can check out an outdoor bakery one player shared recently. The finished result boasts an impressive amount of care and attention to detail, presenting an eatery most fans would gladly stop at if it existed for real.
Players of Animal Crossing: New Horizons continue to find ways to personalize their experience in Nintendo's colorful life-sim. Even as the game nears its third birthday, its wide range of decorations provide opportunities for players to change up their islands in brand new ways, while New Horizons' Happy Home Paradise DLC provides them with even more tools for designing dream homes for them and their fellow islanders to inhabit.
RELATED: Animal Crossing: New Horizons Player Builds a Sushi Bar
The latest such example comes courtesy of a player known as dearkara_acnh on Reddit, who shared screenshots of a room in Animal Crossing: New Horizons that was turned into an outdoor bakery. Boasting brick wall backdrops to create the illusion of an outdoor space, the bakery manages to pack a lot into a small area. There are tables topped with decorative clothes and plates full of cakes and scones, as well as a display case full of tasty-looking pastries standing next to a table made to resemble a cashier counter. Topping things off, a pair of wall lamps add a soft ambiance to the space, while another backdrop hints at shelves of even more baked goods for would-be customers to enjoy.
All of this comes together to create a location with delightfully cozy vibes, fitting considering the generally pleasant nature of the Animal Crossing series. It's no surprise that dearkara_acnh's creation has been received warmly on Reddit, with fans praising all the small details that make the bakery so impressive. One fan even said it reminded them of the cozy bakery from the Studio Ghibli film Kiki's Delivery Service, which dearkara_acnh considered the "highest compliment."
Creations like this are what has kept the game going for many players for a while now. Despite the popularity of New Horizons, which has become the Switch's second highest-selling game of all time, the game hasn't received a major update since late 2021. As such, fans have had to make due with what's currently available in lieu of new content.
It could be that Nintendo's been spending all this time working on the next installment in the series. So far, though, the company's said nothing about this, so it remains to be seen what's next for Animal Crossing beyond New Horizons. But as creations like dearkara_acnh's bakery show, players should still have plenty to play with while they wait for something new.
Animal Crossing: New Horizons is available for Nintendo Switch.
MORE: The Unwritten Rules of Animal Crossing Explained