entitled '12,' a cabin dwelling designed by ORTRAUM architects is completed along the edge of helsinki's jollas peninsula. the 72 square meter timber house was planned as an addition to an existing 150 square meter home built in the 1960s. the client couple needed two main spaces — a ceramics workshop and a music composing studio — while the organization of the plan needed to be flexible enough to function additionally as a guest house and future home for one of the two children in the family, so bathroom and kitchen spaces were included.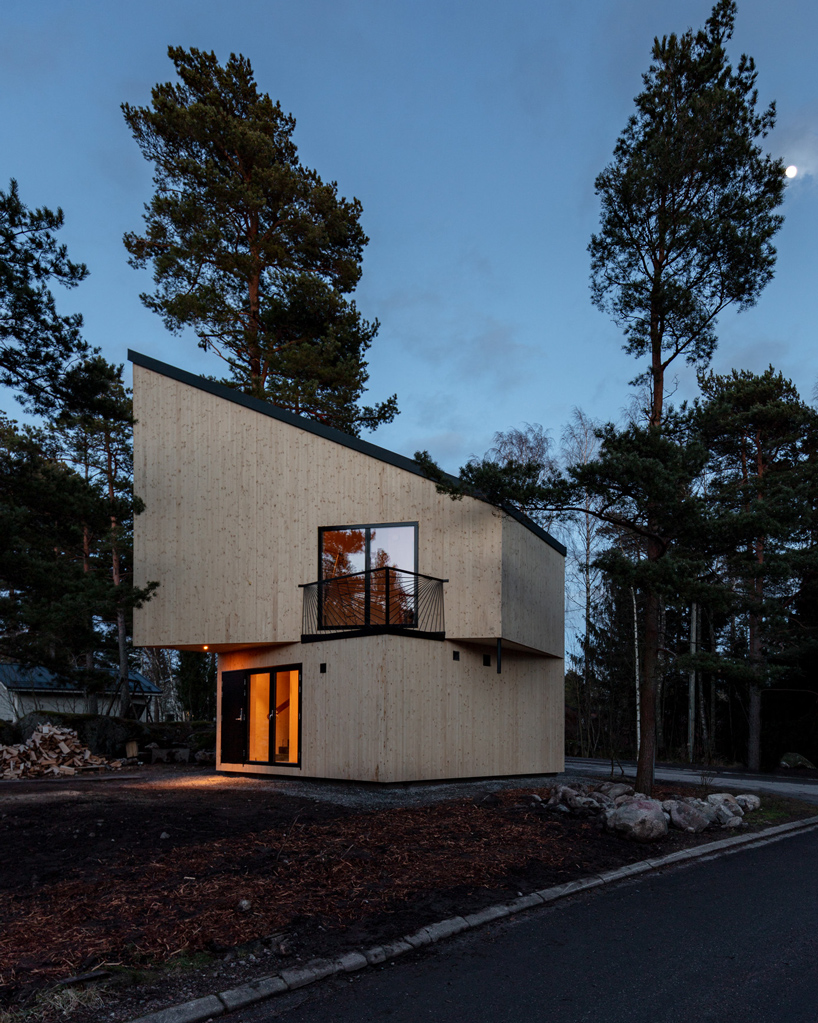 all images by marc goodwin
'12' by ORTRAUM architects is designed to serve as a model structure for environmentally friendly architecture and infill projects within its suburban finnish context. the building is built on top of the existing 6x6m concrete foundation of an old garage, avoiding groundwork on site completely. timber elements were ordered tailor-made, and installed on top of the concrete base within one day, creating a minimal impact on the neighborhood. the building is ventilated naturally. the roof slopes towards the south and is equipped with solar panels, providing the energy for running the ground source heat pump of the main home.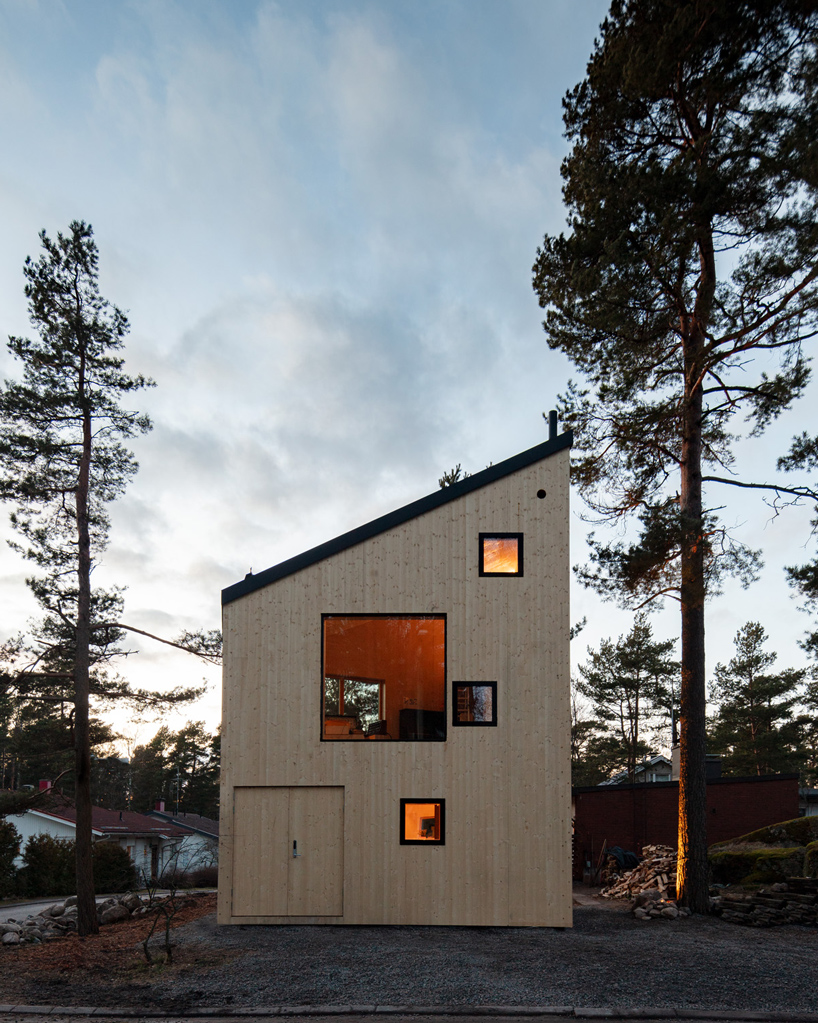 the massing of the house is divided into two levels, an organization expressed visually from the dwelling's exterior. formalized as an irregularly shaped volume stacked upon a rectangular block, these volumes each represent two different programs. the design team playful formal strategy generates a dynamic and sculptural architecture which expresses a different character when viewed from each perspective, reacting to the corner location on the property with by-passers moving closely around the building. the exterior timber cladding will turn grey with time and blend in with the adjacent forest and rocky surroundings.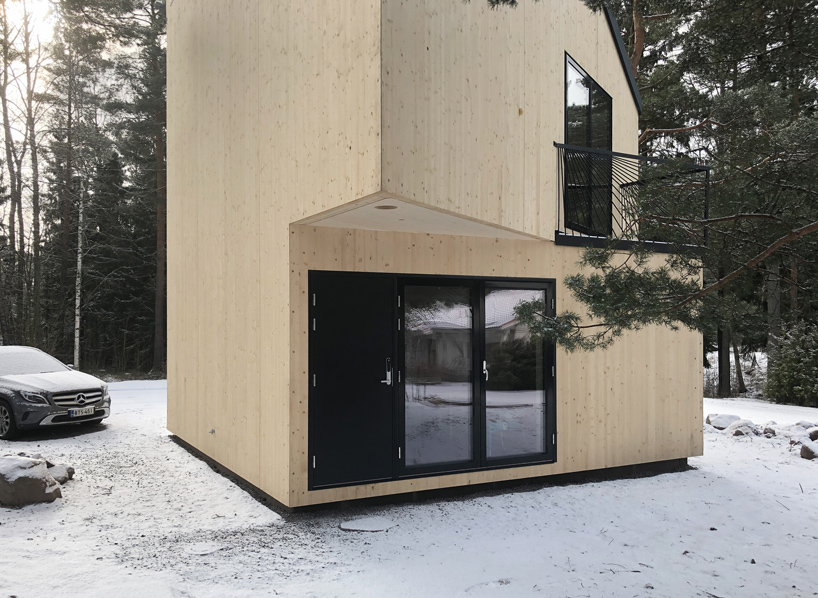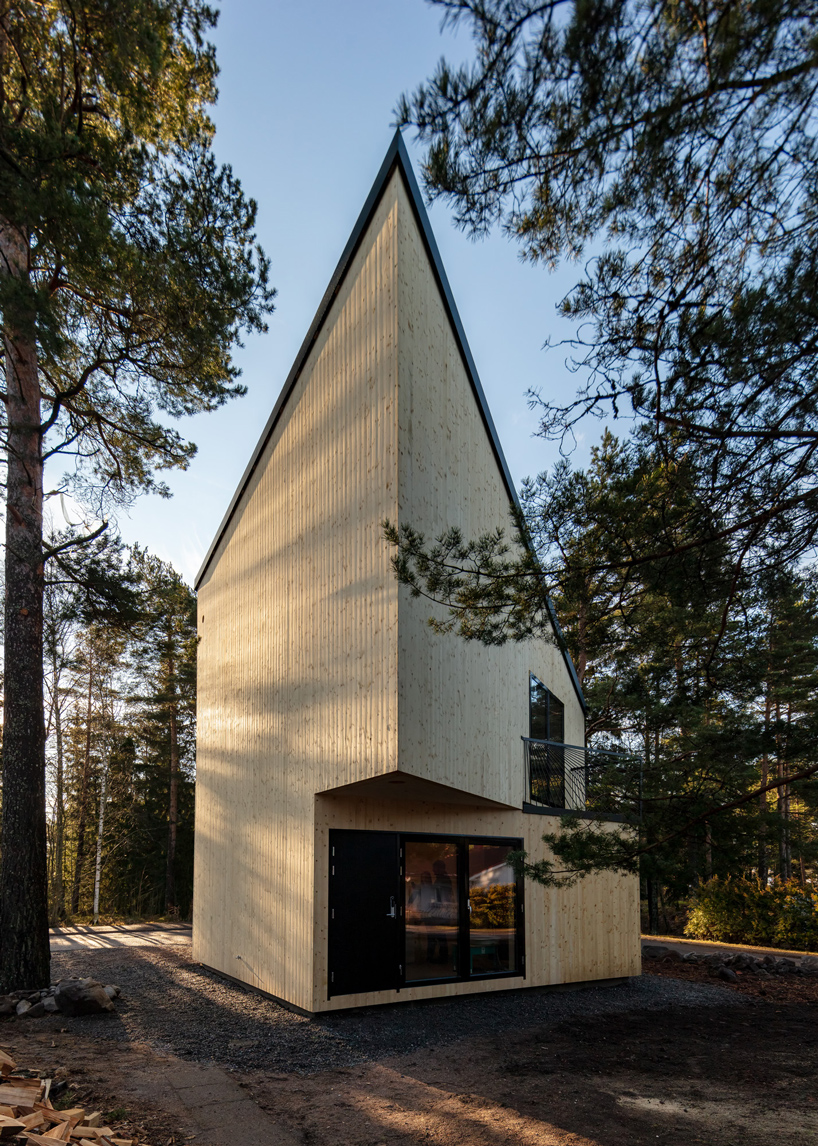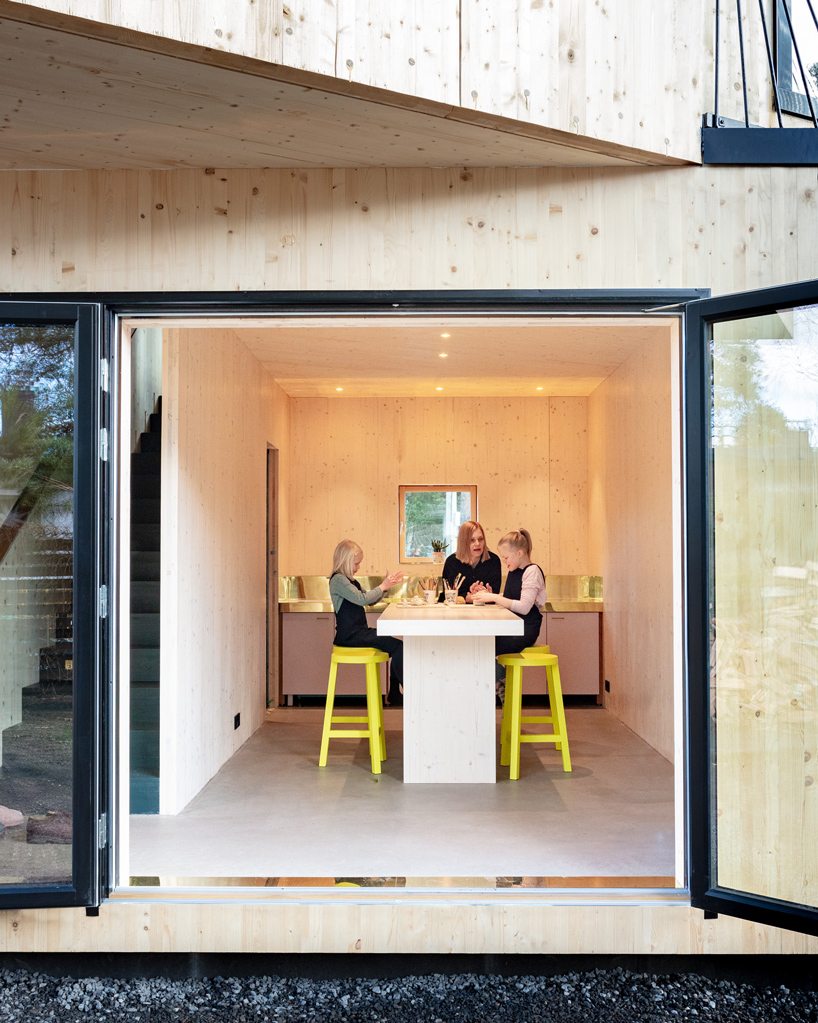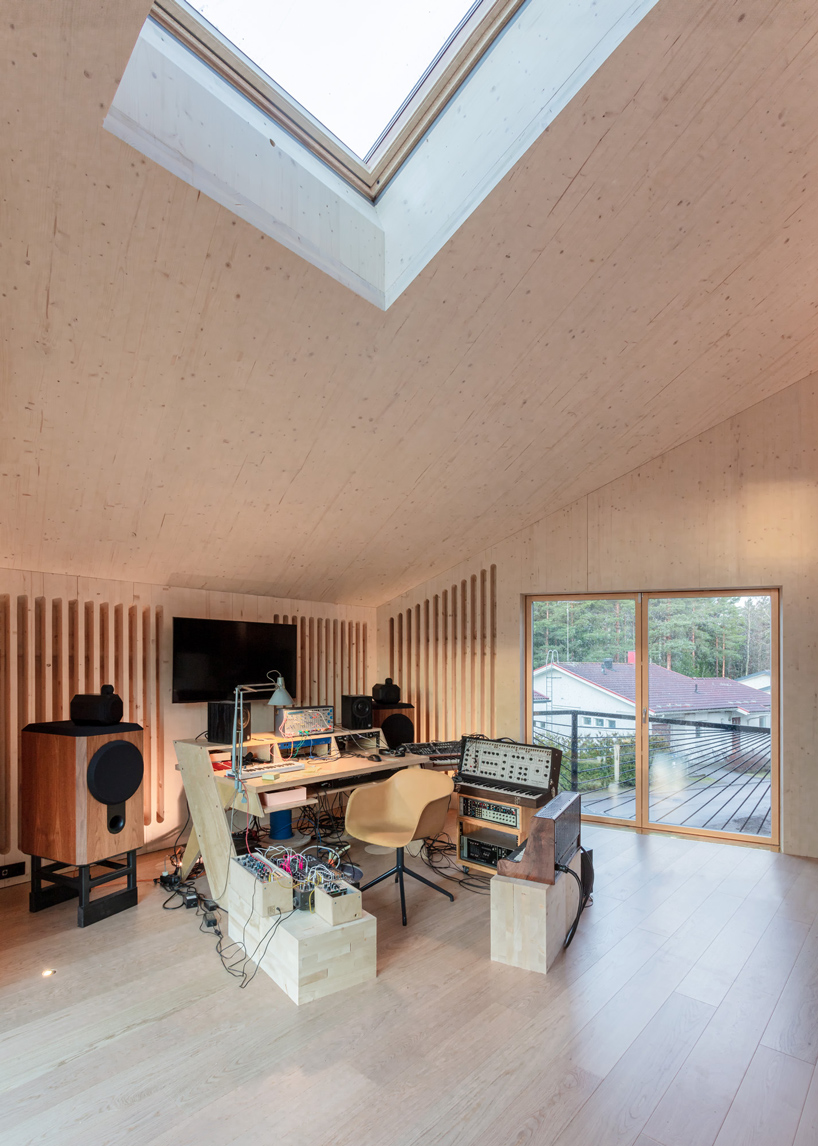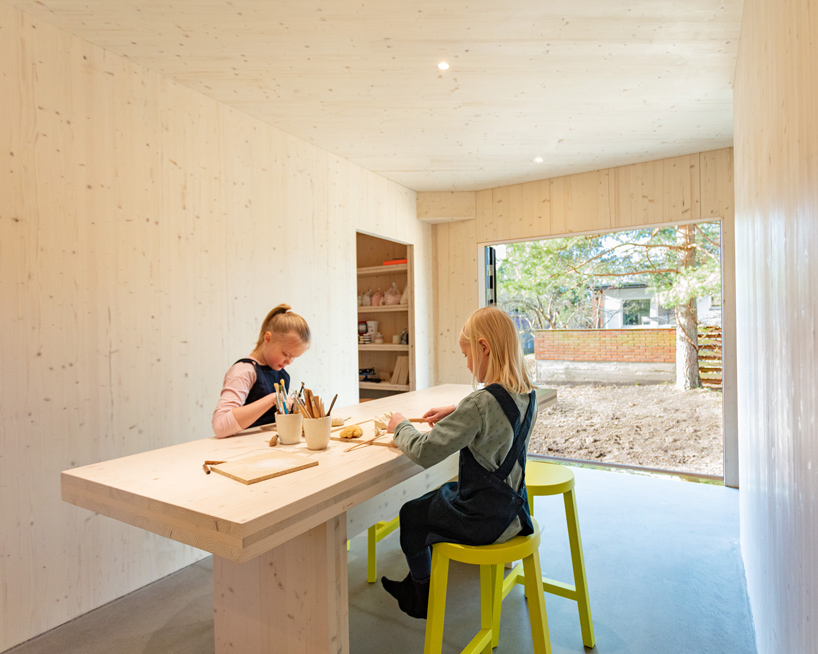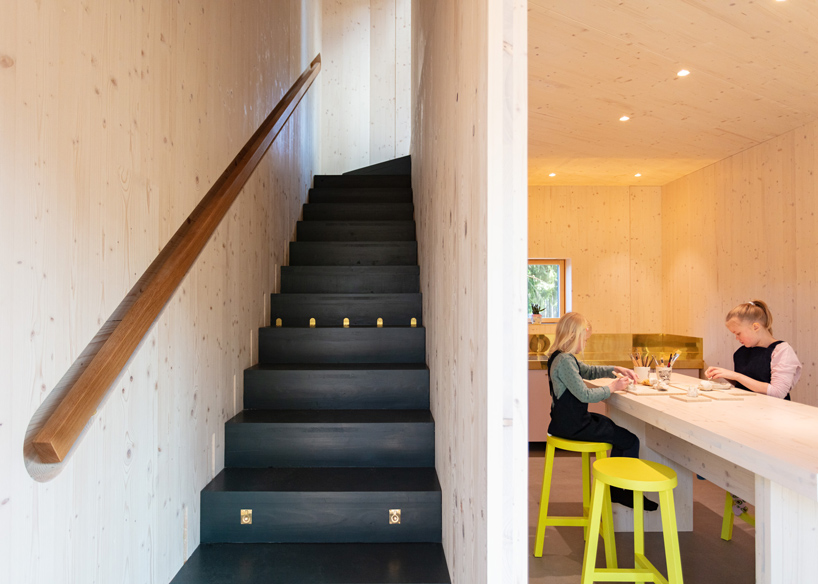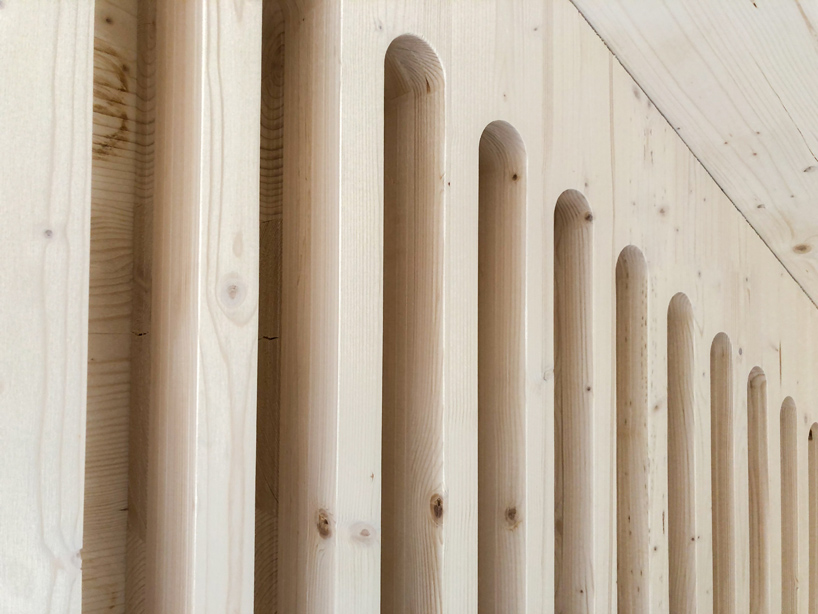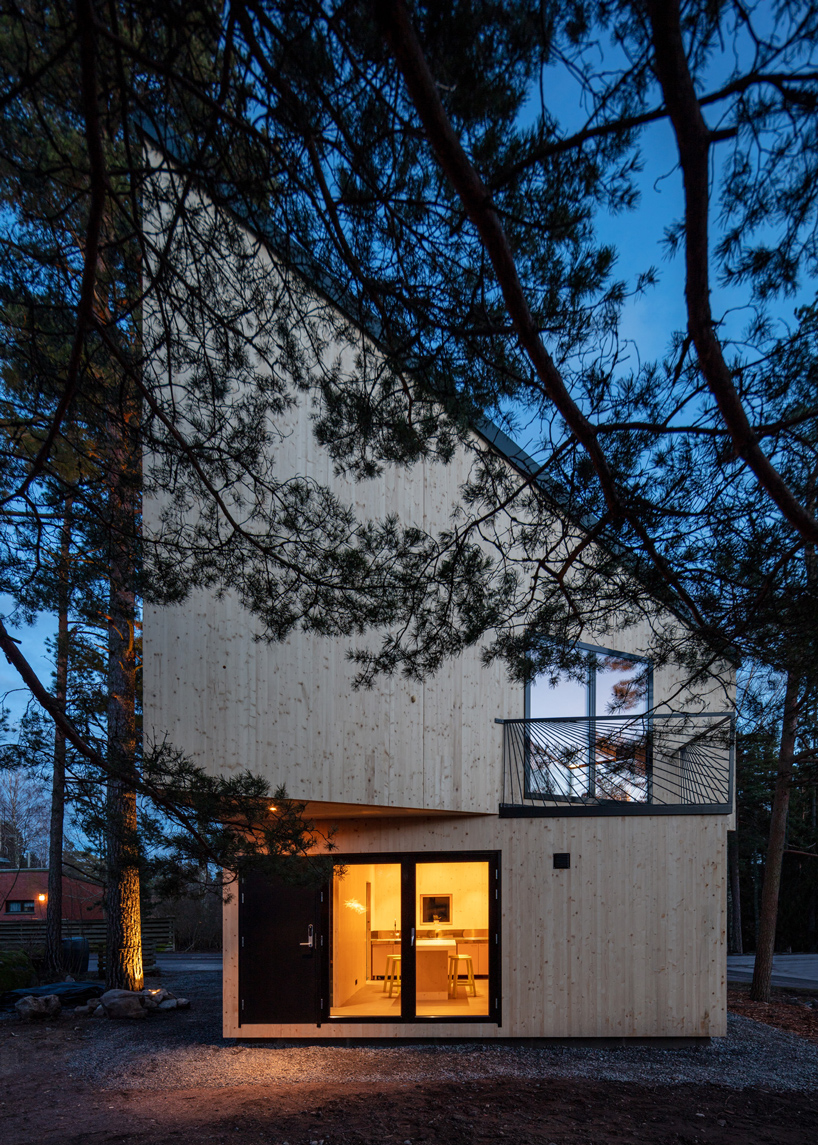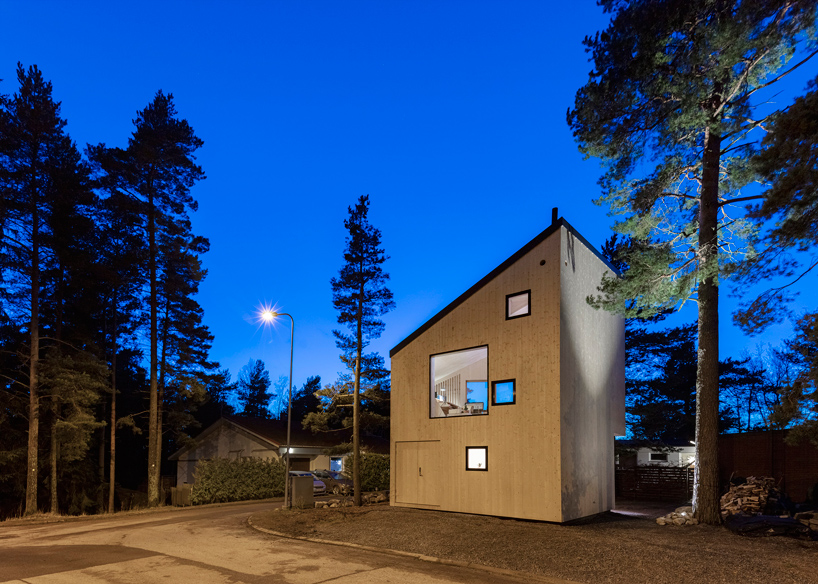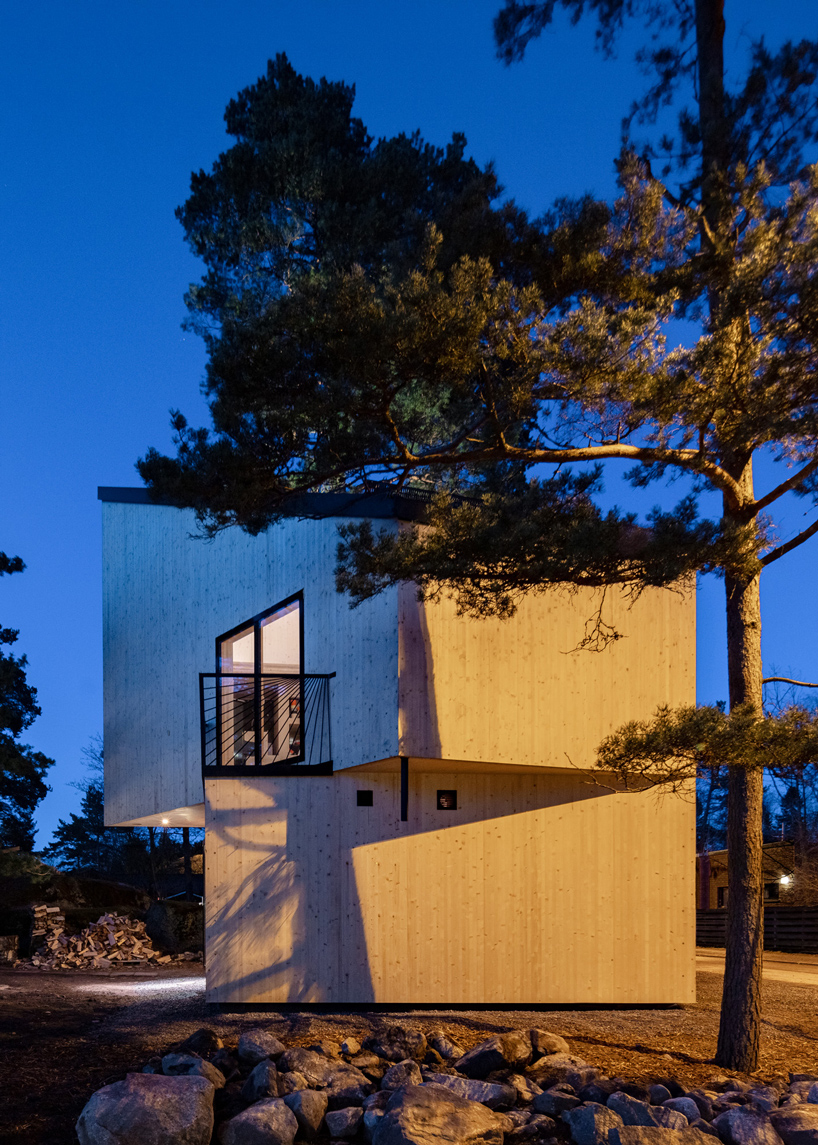 project info:
project title: 12
architecture: ORTRAUM architects
location: helsinki, finland
photography: marc goodwin