Pininfarina shanghai adds airline seats and kitchen to SUV
Pininfarina Shanghai debuts Polestones 01, the first hybrid 6-seater Recreational SUV furnished with airline-style seats and an outdoor kitchen. The automobile design firm works on and conceptualizes the interior and exterior design of the SUV by Chinese electric vehicle startup Polestones Automobile, owned by Rox Motor. It is dubbed a mid-sized intelligent luxury SUV for families tailored to long-distance trips. From the looks of it, the 6-seater Recreational SUV may also become an all-terrain vehicle given its size, features, and technical specs.
Polestones 01 gets two configurations: a 7-seater version and a 6-seater version adorned with airline seats in the second row. Its feature includes an industry-first rear-end restaurant system integrated into the rear door. As the user opens the rear, it reveals a compact kitchen workspace complete with a water dispenser and an exclusive induction cooker, which can be powered through a 220V external discharge interface. The kitchen also offers ample storage for a comprehensive set of outdoor dining utensils, and full specs are yet to be revealed.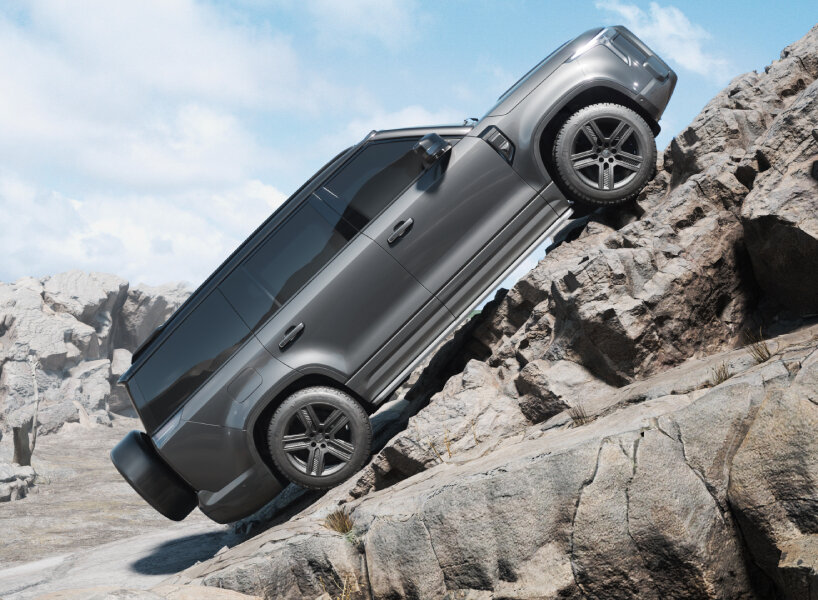 images by Pininfarina Shanghai
Polestones 01 can be converted into a vehicle with bed
The Recreational SUV Polestones 01 by Pininfarina Shanghai and Polestones Automobile also comes with a 270-degree car canopy that users can set up and stow away in just five minutes. It transforms the car into a warm outdoor hideaway and open-air dining area. They can even turn the seats into a sleeping area by folding down the second and third rows of seats in the 7-seater version to make a roomy king-size bed. Even those who stand tall at 1.8 meters may fit three adults in the third row of the 7-seater without difficulty.
Entering the SUV, a T-shaped, leather-wrapped dashboard with an LCD split screen and hidden electric air vents greet the driver and passengers. The second row of independent seats comes standard with heating and massaging amenities, while the front seats include ventilation, heating, and massage capabilities. Pininfarina Shanghai adds an air purification system and an air conditioning feature that emits negative ions to improve cabin air quality.
With a 256-color range, the ambient lighting Pininfarina Shanghai designed enhances the opulent setting. Several high-definition screens can be connected with the Polestones 01 Intelligent Interaction system. The ceiling screen includes a kid lock feature too to protect young passengers' eyesight. On top of this, Polestones 01 comes standard with a 9-inch streaming media rearview mirror, enhancing both safety and convenience during travel.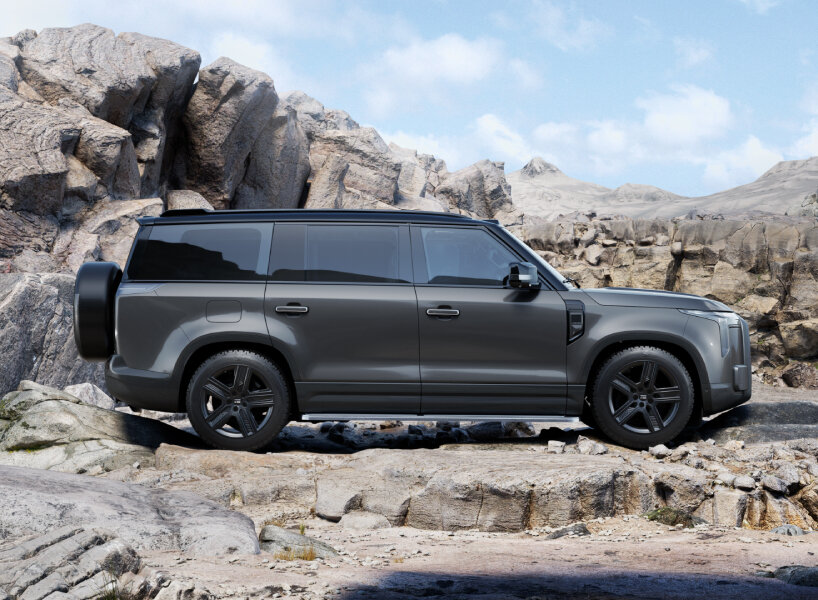 Pininfarina Shanghai debuts Polestones 01 as the first 6-seater SUV with airline-style seats and an outdoor kitchen
Polestones 01 as hybrid recreational 6-seater SUV
The Polestones 01 uses a 1.5T four-cylinder range extender as its power source, giving it 1,115 kilometers of combined fuel and electric range in addition to 235 kilometers of pure electric cruising range. The Pininfarina Shanghai Team, who were involved from the very beginning of the creative process all the way through to manufacturing, have made sure that these features are developed and integrated as they curated the inside and exterior design of the car.
Matteo Piguzzi, Vice President Design at Pininfarina Shanghai, explains the design philosophy: 'Oriental aesthetics advocate less is more. We harnessed the Chinese character 'SHI' throughout the design of the Polestones 01. 'SHI' is derived from Chinese classics: Library Theory and Practice. It is embodied in the smart and dynamic headlight design, the three-dimensional and gentle taillights, and the square and stately air-intake grille.'
He says that the vehicle's straight horizontal waistline exudes sharpness, while the robust wheel arches and oversized wheels accentuate its outdoor prowess, giving it a rugged personality. 'The tough, protective exterior shell symbolizes responsibility, concealing a fiery passion beneath the sharp lines. The end result is a robust off-road SUV that aligns seamlessly with the current SUV trends,' he adds.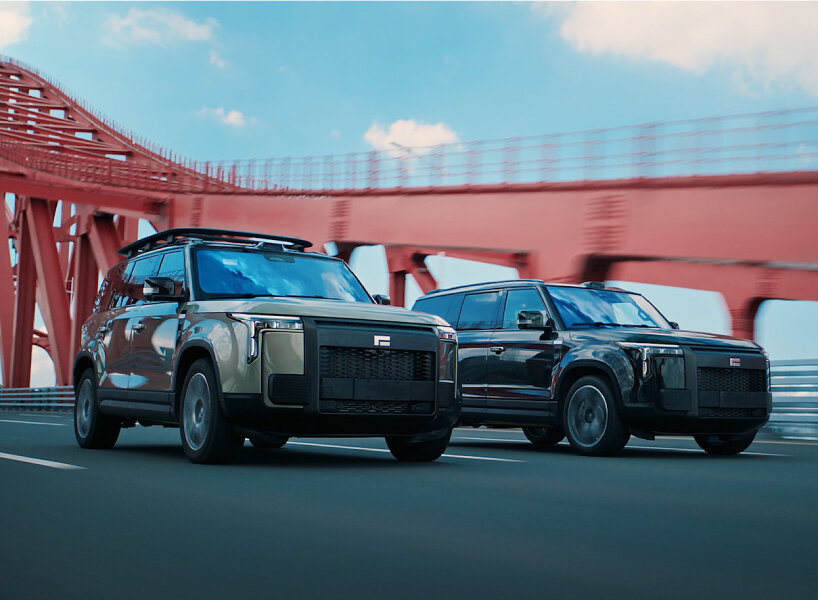 Polestones 01 is dubbed a mid-sized intelligent luxury SUV for families tailored to long-distance trips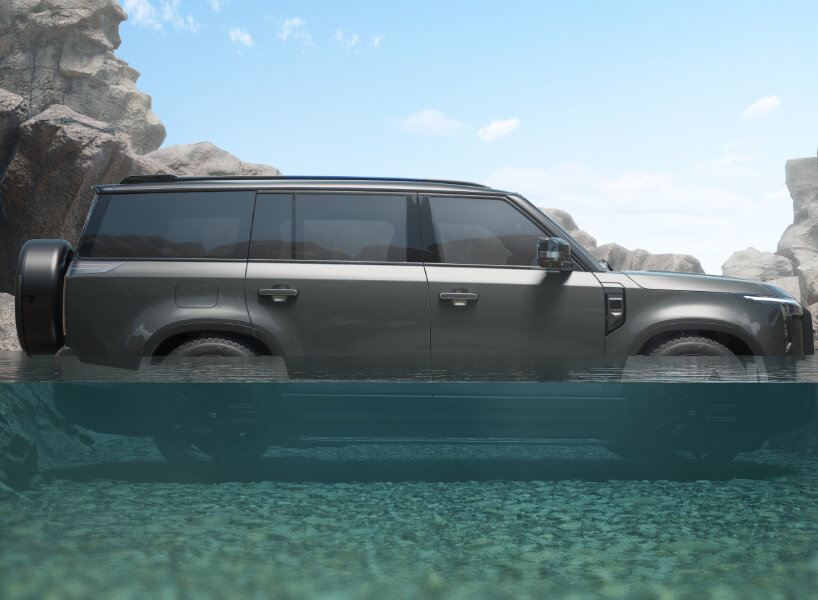 while full specs are yet to be revealed, the SUV gives an impression it may be all-terrain too