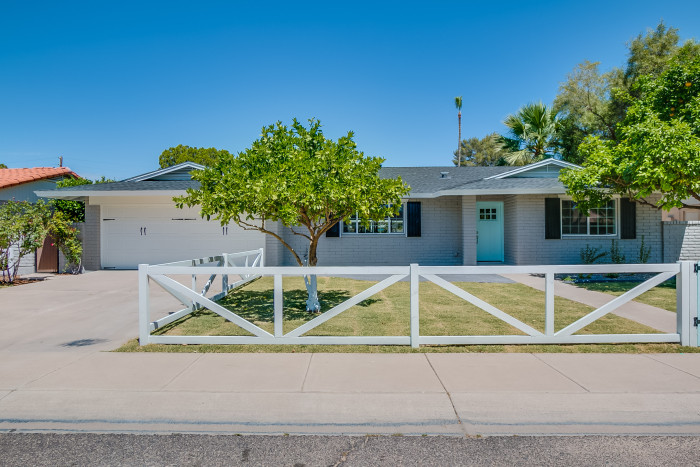 I can hardly believe it, but this is the final post on Slump Block Ranch. I have showed yall the Master Suite, the Bedrooms, the Kitchen, and the Living area already. This home has been such a labor of love for Jeremy and I. This is the first home where I feel like he reallyyy found his groove, and learned a lot of what works in this business, and what doesn't work. What a blessing it has been to see him doing something he is so passionate about!
When we first got this home the exterior wasn't too bad. It was stunning, but there wasn't anything that was a serious eye-sore. We knew we wanted to keep it in its original Slump Block state, but we wanted to freshen it up a bit by painting it. Here are some Before shots: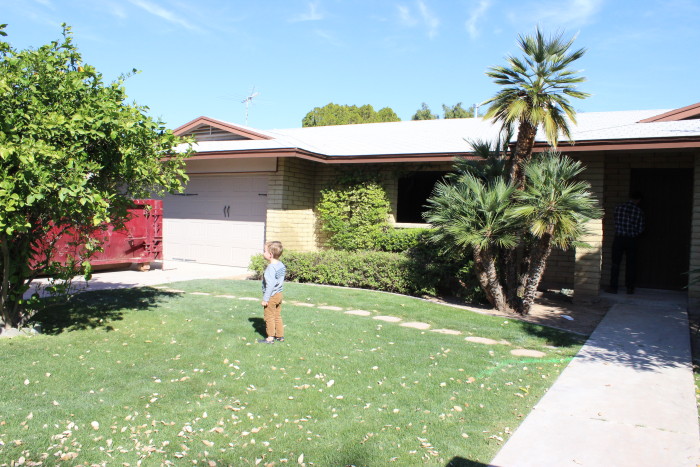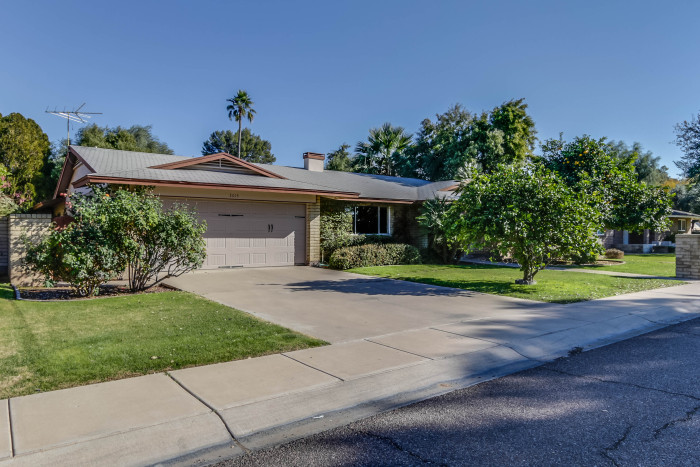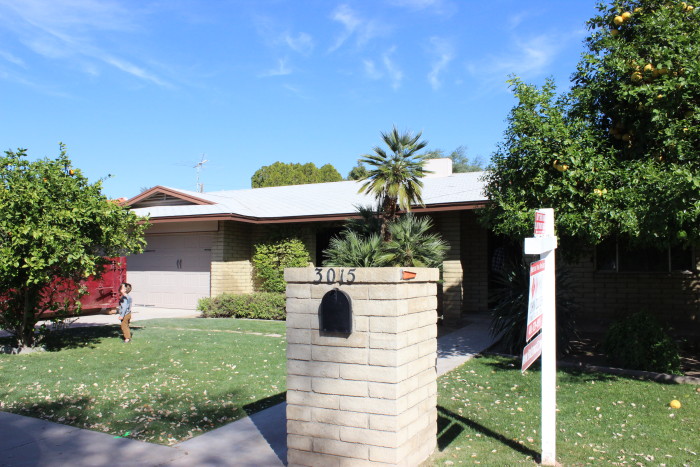 The yard was super overgrown, in the front and back. There were a bunch of bushes fully blocking windows, and the whole thing needed a good clean up and haul out. We also wanted the front to have some more character so we did a few things:
-Painted the exterior
-Added shutters
-Added pavers for a space for furniture out front
-Added a fence
-Added a gate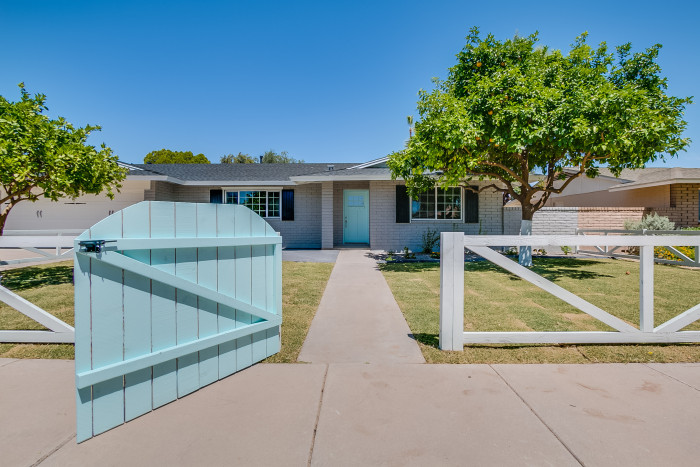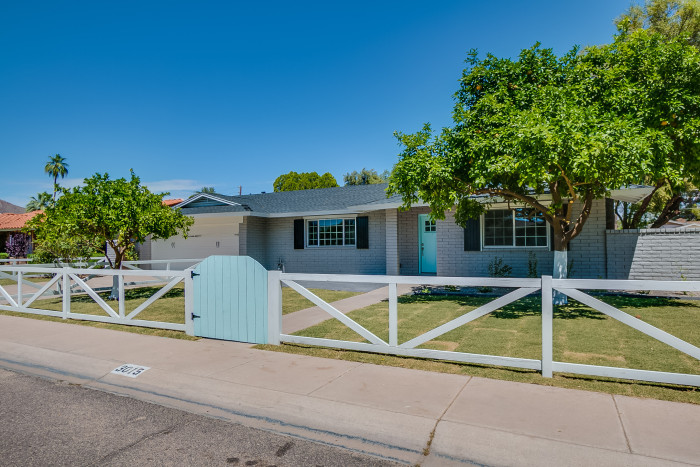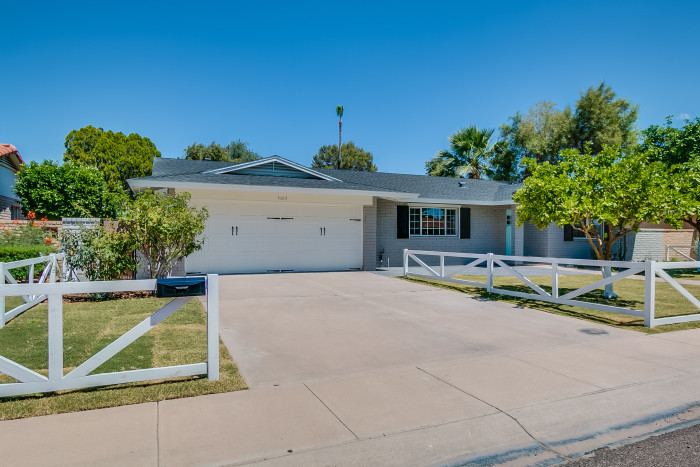 The back was just super overgrown and dead.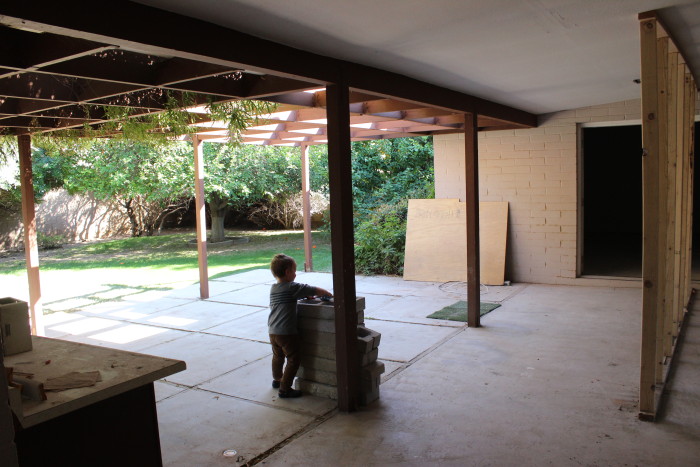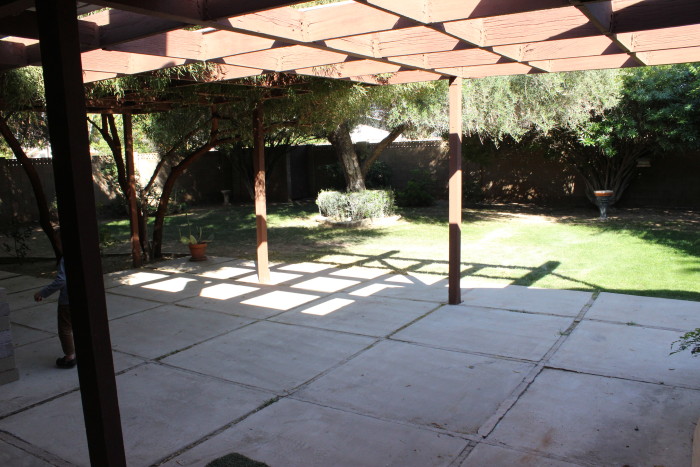 We did some serious hauling out of bushes, trees, etc. and painted everything. We also added a border, gravel, and new grass.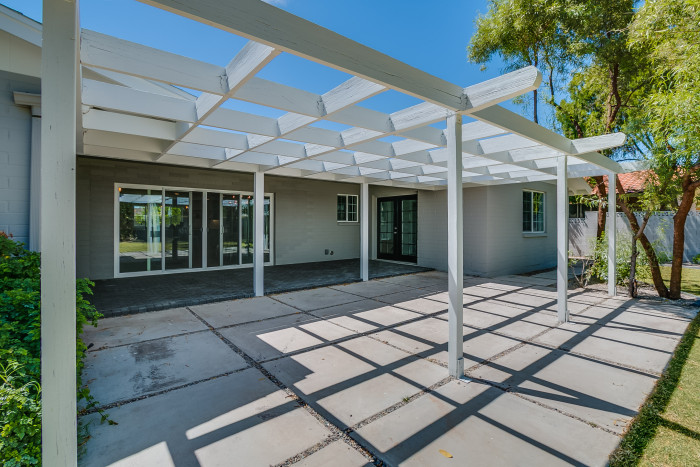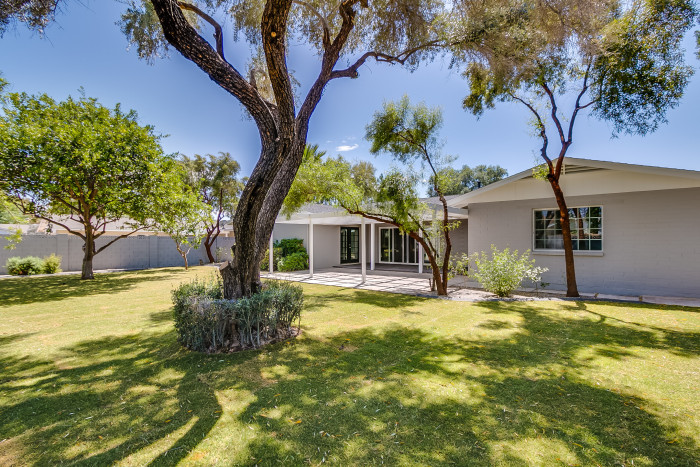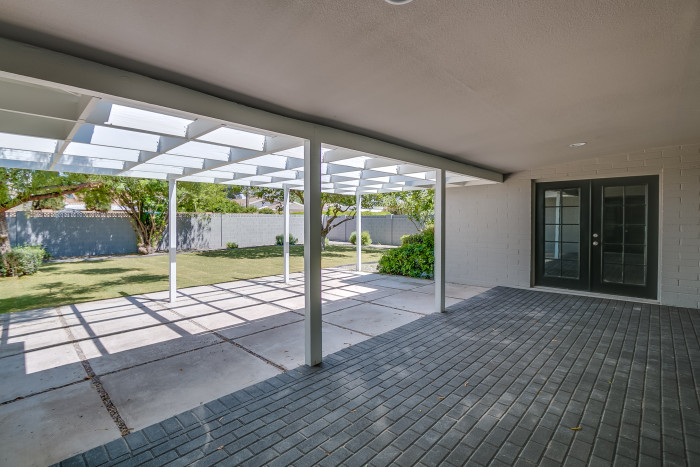 The backyard is such an awesome size. Not so massive that it would be a nightmare to maintain, but large enough to have multiple games with kids going on, an outdoor dining area, and even a space where you could hang a TV.
And thats it folks. That is the inside, outside, and all the details in between of this home! As sad as I am to see it go, I am so excited for the new owners. Up next- we are just finishing up Demo of our new house. So exciting! See you back here Monday. Have a fun and safe weekend.