design district canteen by selgascano opens in london
London's Design District welcomes a new architectural addition by selgascano. Serving as a food market, the transparent structure sits at the main pedestrian access of the Greenwich Peninsula, welcoming locals and visitors into its light-filled and dome-like interior dominated by a vibrant yellow hue. The Design District Canteen is composed of a light metal structure, a clear ETFE membrane shell, and polycarbonate panels. Together, these layers cover a central spine in which selgascano fitted the stalls and a seating area on the top floor.
'This spine is the market itself. The stalls display at each side of the spine at ground level while a seating area is provided just above it and under the tree canopies,' elaborates the architectural practice.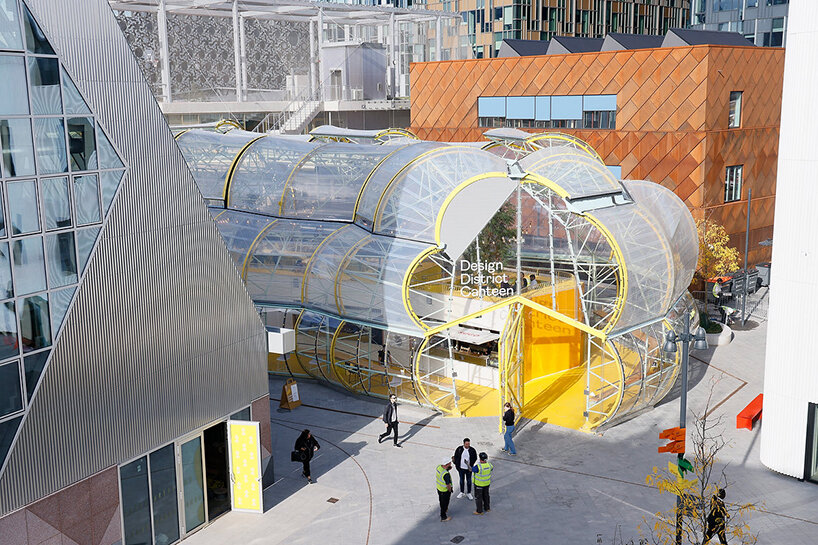 Design District Canteen | all images © Iwan Baan 
a central, spine-like core that glows at night 
Furthermore, the Design District Canteen's spine-like core features translucent backlight materials acting as a big lamp that illuminates the market and ETFE membrane, making the entire structure glow at night and thus establishing it as a focal point in the neighborhood. The team at Selgascano placed the main access doors at the market's polar ends while still providing access from the sides. For additional safety, the project team fronted the ground level with operable, polycarbonate panels to prevent any possible vandalism.
'The ETFE membrane is subdivided in different panels, some of them operable for ventilation reasons and to provide the wonderful feeling of being in a street market,' note the architects.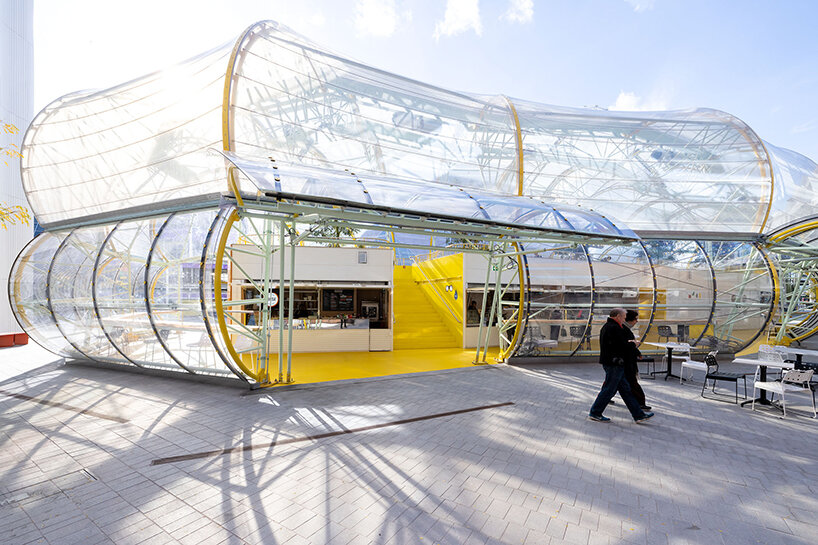 the market comprises a light metal structure and ETFE membrane cover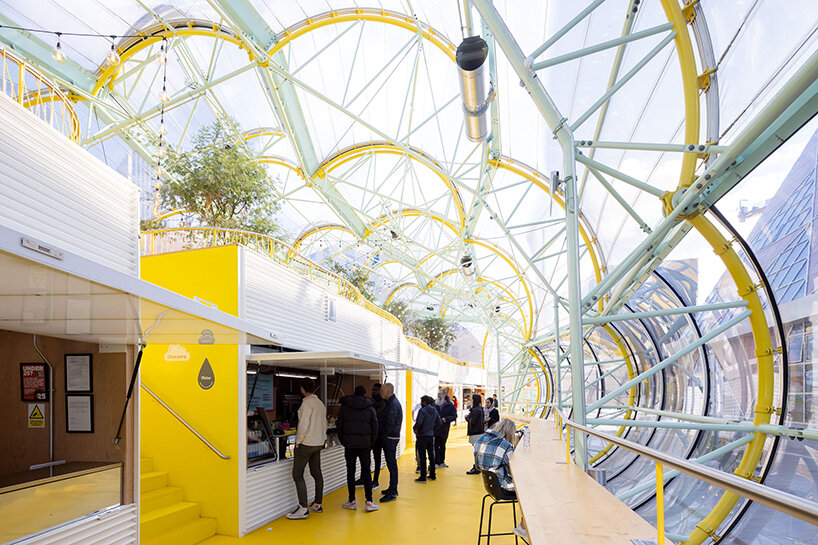 a central spine hosts the marketplace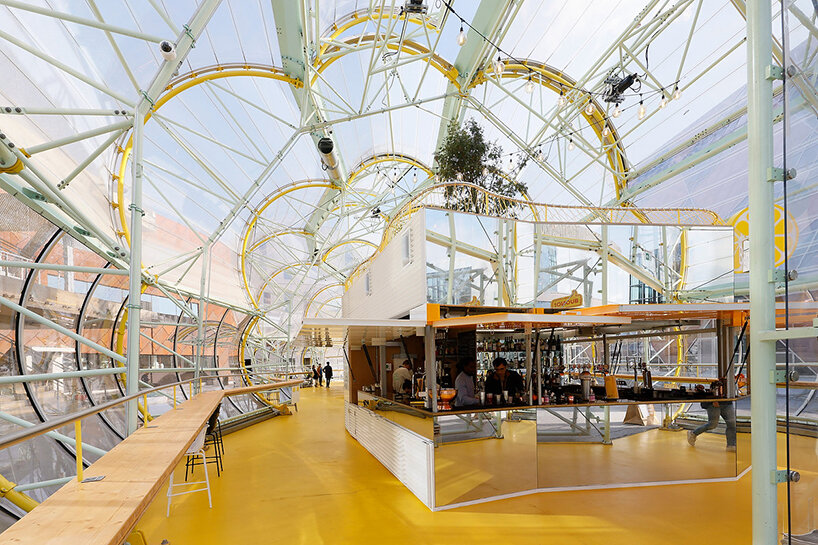 light-filled interior dominated by a vibrant yellow hue