Supercar Blondie, the world's biggest automotive entertainment brand with a community of almost 100 million followers worldwide, has officially unveiled its new car & gaming art design studio. Based in Prague, with offices in London, Dubai and Boston, SB Design Studios adds a comprehensive suite of capabilities to the company's business offerings. Both SB Design Studios and Supercar Blondie are owned by the umbrella company, SB Media Group.
Their unparalleled access to the automotive world has put them in a unique position. By opening its own studio, the company will be able to combine its rich understanding of the car design world with the expertise of leading car designers, to deliver trusted solutions for OEMs. At the same time, the studio will create quality assets for the automotive gaming world.
Ready to hit the ground running, the team at Supercar Blondie's studio has a strong track record, understanding what designs work in the real world and what designs can truly push the boundaries. Trusted and respected by the industry, the studio can help OEMs outsource their design work, for both production and concept cars – delivering results of the highest quality.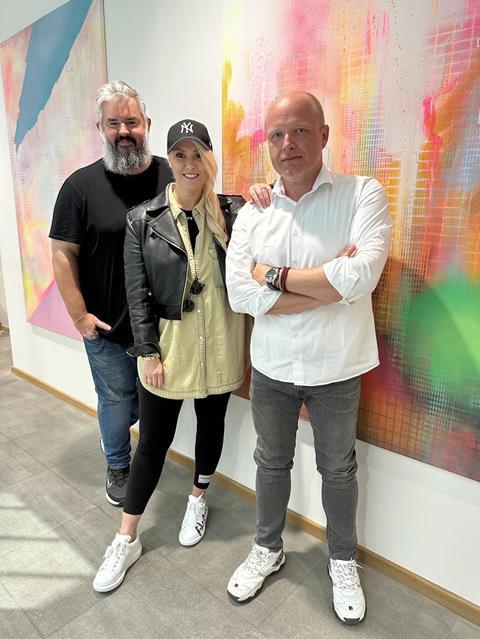 A key USP for the studio is bringing entertainment and industrial/automotive design capabilities into a single workflow.
By blending experience, talent, AI and software, the studio can take a car from sketch to 2D visualisations and 3D models, and transform visualisations into technical data (mathematical curves, NURBS models). It can also flip 3D models from design to gaming – encompassing model optimisation, materials, LODs (level of detail), destruction models and technical design.
SB Design Studios' Chief Design Officer Brano Mauks, who was a former designer at Ford and Pininfarina commented: "It is a great honour to be part of the rapidly- expanding SB Media Group, which has ambitious plans for the automotive industry, across entertainment, technology and design. Our goal is to combine the talent of automotive and game designers to create a unique connection between the two industries. The beauty of SB's model is that is represents one world with multiple directions, a single workflow that we can change according to the needs of the client/ project. I don't know of any other studio that can seamlessly switch between gaming and industrial design."
Mauks said Supercar Blondie is uniquely positioned in the industry because of the dynamic profile of its community: "Being part of a group that has more than 100 million fans is a great opportunity. I am looking forward to being part of this expansion towards automotive design, an area to which I have dedicated my entire career."
The head of the new studio is Zdenek Kvasnica, who added: "This synergy between a powerful entertainment brand and a future-facing design studio creates an unparalleled combination with limitless possibilities. Supercar Blondie has pioneered a unique approach to presenting cars, technology and luxury. Now we are adding the capability not only to present beauty, but also to be at the core of its creation."
Kvasnica said of eading the new SB Design Studios "It is a great honour to be part of such a talented team of people who are defining the direction of their respective fields of expertise. Thanks to this exceptional connection, we will not only be able to bring all our thoughts and ideas to life, but we will also define the future of automotive design."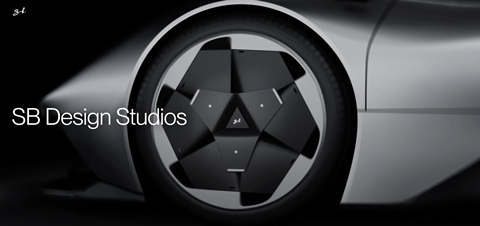 CEO and co-founder Nik Hirschi of SB Media Group said: "It's been years in the works and a natural extension to leverage our unique position within the automotive and gaming industry. We can now provide not only entertainment and marketing services to our clients but global B2B design solutions with deep expertise, that no other studio is able to provide."
In terms of the studio's technical capabilities, they include:
Design: By implementing a wide range of the latest tools, including AI, the studio is able to explore multiple directions at the same time from the earliest stages. 3D models are used to explore all aspects of design and move easily between visualisations (necessary to model the highest possible details – high-poly model) or mathematical surfaces (NURBS, A-Class modeling), while 3D animations can be created to showcase interior and exterior variations such as colours, materials and fittings. From pure production designs, to functional models, to futuristic concepts, there is no boundary to what the studio can design using software tools such as Blender, Alias, VRED, 3D Studio Max, Adobe CC, MidJourney, Stable Diffusion and Unreal.
HMI: The studio provides application/software solutions to graphic design problems and software ergonomics. By using graphic designers rather than product designers, the studio can solve problems of typography, readability or layout. It develops HMI as a software, so it is able to offer front end development (prototyping, animation, dynamisation of elements), testing and connection to dynamised datasets. The studio can create not only production output, but also R&D projects, analysis and research. Software tools includes: Framer, Figma, Adobe CC, Unity, Unreal, and Axure RP.
Games: The gaming world is about optimisation and visual presentation. SB Design Studios is able to go from design (concept art), to the model itself (optimised according to the needs of the game), to its LODs (optimising the same model to the smallest possible volume), to the destruction phase (how to deform the model, where and how to visually present the deformation). It can also push this model into a game engine and fully render it there. This technical design can also be applied to Design, or HMI, where the studio prototypes in HMI, animation, simulation or visualisation in Design. Software tools deployed include Blender, 3D Studio Max, Substance 3D, Houdini, Unreal, Unity, Adobe CC, MidJourney, and Stable Diffusion.
About SB Media Group
Initially established by Australian supercar content creator Alex Hirschi, known online as Supercar Blondie, SB Media Group has grown into a digital media network with a roster of talent, an automotive design studio, and a portfolio of channels and shows across YouTube, Instagram, Facebook , TikTok , Snapchat, Twitter, and BiliBili.
The group now has presence in London, Dubai, Prague and Boston. SB Media Group has grown Supercar Blondie into the world's biggest automotive entertainment brand with a community of over 100 million followers worldwide. The group generates over 2 billion views per month with digital channels focused on cars, design and technology.